The diet that take care of your heart
To really get a healthy life you have to broadly reconsider what it means to 'feed' the heart. Good food are important, Yes, but so are the emotional and spiritual nutrients.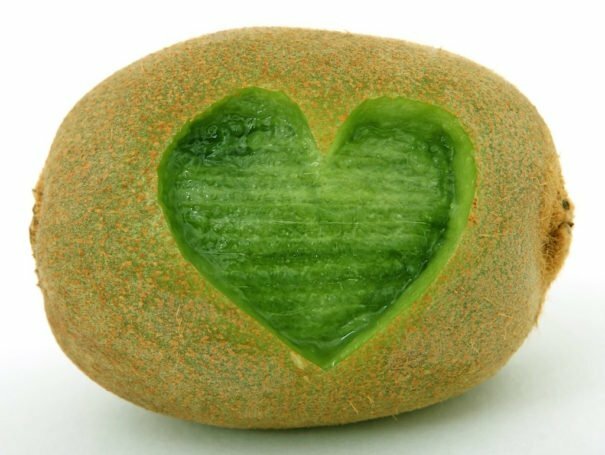 This recommended practice yoga, the beauty of nature, listen to music, enjoy the company of family and friends, meditate and dedicate time to what you really like.
In terms of a heart-healthy diet itself, has to be very colorful, including fruit and vegetables (the ideal is nine parts/parts per day).
Every time there is more research on the benefits of phytonutrients, lycopene or resveratrol. But what is not known is that they are most beneficial when working together; There is a synergy between these substances that make them unique to health. Keep that in mind when planning your weekly diet.
These are some of the best foods to include in our daily intakes:
Pomegranate juice
In addition to red wine and tea, drink healthier for the heart, as it is known today, is Pomegranate juice. Powerful antioxidants such as polyphenols, tannins and anthocyanins source, Pomegranate juice helps to prevent the blockage of the arteries and treat the already declared cases. In addition, a study recently published in the American Journal of Cardiology showed that participants who drank a glass of Pomegranate juice a day for three months experienced an increase of 17% of blood flow in the heart.
Nuts
Rich in acid alfa-linoico, Pecans are a delicious vegetarian source of fatty acids Omega 3. A recent study published in The Journal Nutrition found that the intake of 120 gr (about 10 whole walnuts) a day helps to reduce bad cholesterol and levels in blood of the c-reactive protein, an inflammatory agent that is associated with an increased risk of the heart disease (but eye who must restrict calories).
Beans
Dry beans, legumes rather undervalued, are rich in soluble fiber, protein and a good source of all kinds of phytonutrients. Lentils, chickpeas, beans and pinto beans are a good choice. The latter in particular are rich in fiber, which reduces cholesterol bad (one cup of cooked beans contains 13.4 grams of fiber). The beans are also among the best food sources of folate, a B vitamin that reduces the blood levels of homocysteine, a known risk factor.
Avocados
One of the healthiest foods for the heart, as they are a great source of oleic acid, a monounsaturated fat that is particularly suitable for increasing the levels of good cholesterol. A recent study found that this type of cholesterol levels increased 11 per cent after just seven days of intake of avocados in the diet. Avocados are rich in nutrients friends of heart: potassium, which helps maintain low tension; folic acid, which reduces the levels of homocysteine in the blood; and micro-nutrients called beta-sitosterol, which work together to block the absorption of bad cholesterol in the intestine. One drawback: the avocados are also rich in calories (a large part contains about 330 calories and 28 grams of fat). As excessive body mass increase cardiac risk, eat avocado with moderation.

Cebollas




Son una buena fuente de flavonoides: quercetina, un antioxidante que también se encuentra presente en el vino tinto y en el té. La quercetina evita la oxidación del colesterol malo, mientras aumenta los niveles del bueno: un estudio ha demostrado que el zumo de una cebolla amarilla al día puede aumentar los niveles del colesterol bueno en un 30 por ciento. (Las cebollas blancas también pueden ser beneficiosas, pero las rojas no afectan a los niveles del colesterol bueno). Además, el sulfuro de algunos de los componentes de las cebollas también protege contra el cáncer.

Oat flakes
They will try perhaps the best source of beta-glucans, a type of soluble fiber that can lower the bad cholesterol to fight against it in the digestive tract and avoiding it is absorbed into the bloodstream. There is no evidence that industrial oat flakes for breakfast offer the same benefits. Barley is also a great source of beta-glucans.
Soy


Se recomienda una porción al día de soja "entera" (alimentos que contienen de forma natural más de 3 gr de grasa por porción), como el tofu o la leche de soja. Se ha descubierto que la soja reduce el colesterol malo mientras que aumenta los niveles del bueno. Pero no existen pruebas de que las proteínas de soja extraídas de la planta sean beneficiosas. En su estado natural –opinan los expertos- la soja es beneficiosa, pero no necesariamente lo son los componentes de los brotes de soja añadidos a otros alimentos.
Salad of walnuts and pomegranate vinaigrette

El hinojo, las endivias y las naranjas forman un sabroso conjunto de antioxidantes y omega 3.

Ingredientes para la vinagreta de granada:

¼ de taza de aceite de oliva

¼ Cup red wine vinegar
½ Cup of Pomegranate juice
2 tablespoons well chopped chives
1 tablespoon orange juice
1 tablespoon brown sugar or sweetener
¼ teaspoon of salt

Preparation:

Mix all the ingredients in a food processor or blender. Keep at room temperature for at least 1 hour or refrigerate up to 2 days before serving.

Citrus roasted nuts salad ingredients:

¾ cup chopped walnuts
Medium fennel bulb
250 g of chicory
2 oranges

Preparation:

Preheat oven to 120 ° C. place the walnuts onto a tray without grease and bake for 7 to 10 minutes, until hot and browned but not burned. Reserve.
Wash and cut the fennel and cut bulb into quarters. Cut the fennel everything you can.

Separa las hojas de la envidia cortándolas desde su base. Lava y seca.

Utilizando un cuchillo de lámina afilada, pela las naranjas. Separa los gajos y retira todas las membranas.

Coloca el hinojo, las endivias y las naranjas en un recipiente para ensaladas. Remueve la vinagreta y vierte poco a poco la mitad sobre la ensalada. Coloca las nueces encima y sirve.