Vegetarian recipes / winter vegetables
We share great and sanisimas recipes blog 'Eat to live'. Type and kitchen Gauri, Professor of vegetarian cuisine of the Sivananda Centre of Madrid and the affiliated Centre Sivananda Vedanta of Granada.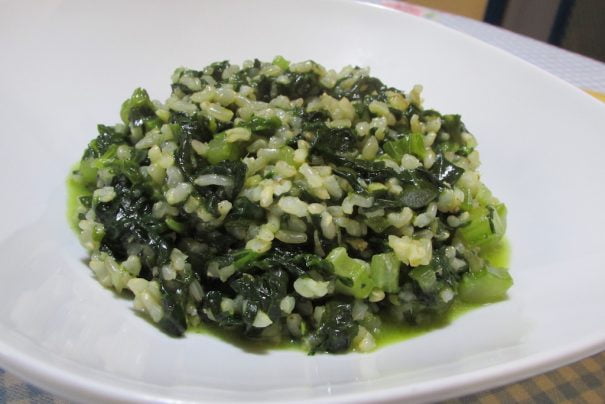 En invierno podemos encontrar en el mercado una gran variedad de verduras y bastante menos diversidad de frutas. Según la ciencia del Ayurveda los alimentos ayudan a equilibrar el clima y la estación. Recomienda siempre consumir los alimentos de la estación para ayudar a mantener este equilibrio en los tipos constitucionales.
En invierno aumenta vata sus principales sustancias benéficas son el calor y el aceite. Aplicadas tanto interna como externamente para contrarrestar su carácter frío y seco. En esta estación los alimentos tienen que ser calientes, aumentando la ingesta de grasa y añadiendo especias que genera calor como la pimienta y el jengibre.
Las raíces y tubérculos son buenos para vata por eso predominan a final del otoño y en invierno.Las verduras de hoja son buenas para pitta y kapha. Las verduras verdes son buenas para todas las constituciones.
Toma alguna verdura de color verde en alguna de las comidas diarias, son fundamentales para el cuerpo y la mente. El color verde de las verduras se debe a la clorofila. Los beneficios de la clorofila son muchos desde ayudar al cuerpo a desintoxicarse hasta la protección del sistema inmunológico. Si se toman acompañadas de aceite de oliva virgen extra son una fuente de vitamina E.
Receta: Espinacas con arroz
Es tiempo de espinacas, a finales de otoño y durante todo el invierno los mercados están repletos de Winter vegetables y verduras de hojas verdes: espinacas, acelgas, col, repollo, kale, apio, escarolas, lechugas. Así es que es el momento de acompañar los platos contundentes de invierno con estas Green jewelry de la naturaleza.
Ingredients: (4/6 people)
1 taza de arroz integral

2 tablespoons of olive oil

2 tazas de agua fría

1 tablespoon grated fresh ginger

1 manojo de espinacas frescas lavadas y cortadas

1 tallo de apio verde picado (con hojas)

1 taza de agua caliente o caldo vegetal
Preparation:
Cocinar el arroz integral: Puedes lavarlo y dejarlo en remojo unas cuatro horas. Depués escurrir y salter en la cazuela donde vaya a hervir con una gota de aceite de oliva. Añadir el agua fría, el doble de su volumen. Lleva a ebullición y luego bajar el fuego al mínimo y esperar que se consuma el agua unos 40-45 minutos. Resevar.

En una sartén poner las dos cucharada de aceite sofreír el jengibre y el apio. Añadir las espinacas y esperar unos minutos hasta que se ablanden. A continuación el arroz hervido y cocinar todo junto unos 15 minutos más, añadiendo poco a poco el agua o el caldo vegetal, hasta formar un delicioso caldo y un plato perfectamente maridado.
Acompañamiento: Puedes decorar el plato con copos de algas nori tostados.
Yoga Sivananda Vedanta Granada-afiliado

Calle Ángel 13, 18002 Granada

Phone: 660288571