Vegetarian recipes / winter vegetables
We share great and sanisimas recipes blog 'Eat to live'. Type and kitchen Gauri, Professor of vegetarian cuisine of the Sivananda Centre of Madrid and the affiliated Centre Sivananda Vedanta of Granada.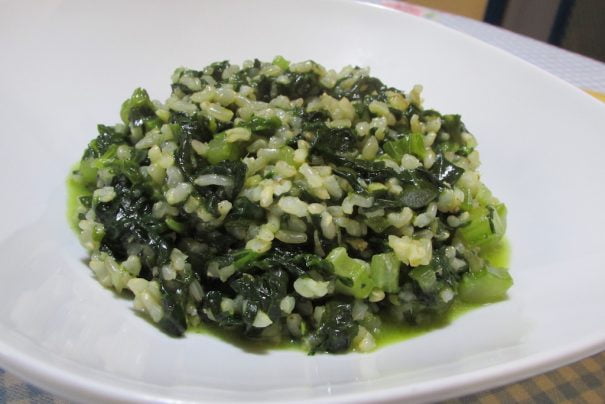 En invierno podemos encontrar en el mercado una gran variedad de verduras y bastante menos diversidad de frutas. Según la ciencia del Ayurveda los alimentos ayudan a equilibrar el clima y la estación. Recomienda siempre consumir los alimentos de la estación para ayudar a mantener este equilibrio en los tipos constitucionales.
En invierno aumenta vata sus principales sustancias benéficas son el calor y el aceite. Aplicadas tanto interna como externamente para contrarrestar su carácter frío y seco. En esta estación los alimentos tienen que ser calientes, aumentando la ingesta de grasa y añadiendo especias que genera calor como la pimienta y el jengibre.
The roots and tubers are good for vata so they predominate in late autumn and winter. Leafy vegetables are good for pitta and kapha. Green vegetables are good for all constitutions.
Take some green vegetables at one of the daily meals, they are fundamental to the body and mind. The green color of the vegetables is due to chlorophyll. The benefits of chlorophyll are many from helping the body detox to protecting the immune system. If taken accompanied by extra virgin olive oil are a source of vitamin E.
Recipe: Spinach with Rice
It's spinach time, late autumn and throughout the winter the markets are full of Winter vegetables y verduras de hojas verdes: espinacas, acelgas, col, repollo, kale, apio, escarolas, lechugas. Así es que es el momento de acompañar los platos contundentes de invierno con estas Green jewelry of nature.
Ingredients: (4/6 people)
1 cup brown rice
2 tablespoons of olive oil
2 cups cold water
1 tablespoon grated fresh ginger
1 bunch fresh spinach washed and cut
1 stalk chopped green celery (with leaves)
1 cup hot water or vegetable broth
Preparation:
Cook brown rice: You can wash it and soak it for about four hours. Then drain and salter in the casserole where it is boiling with a drop of olive oil. Add the cold water, twice its volume. Bring to the boil and then lower the heat to a minimum and wait for the water to consume for about 40-45 minutes. Resevar.

En una sartén poner las dos cucharada de aceite sofreír el jengibre y el apio. Añadir las espinacas y esperar unos minutos hasta que se ablanden. A continuación el arroz hervido y cocinar todo junto unos 15 minutos más, añadiendo poco a poco el agua o el caldo vegetal, hasta formar un delicioso caldo y un plato perfectamente maridado.
Acompañamiento: Puedes decorar el plato con copos de algas nori tostados.
Yoga Sivananda Vedanta Granada-afiliado

Calle Ángel 13, 18002 Granada

Phone: 660288571