Vegetarian recipes / spinach and corn pie
This recipe is easy, fast and very nutritious since spinach is an excellent natural source of vitamins, fiber and minerals, and corn helps to stimulate the brain and mood thanks to their sugars.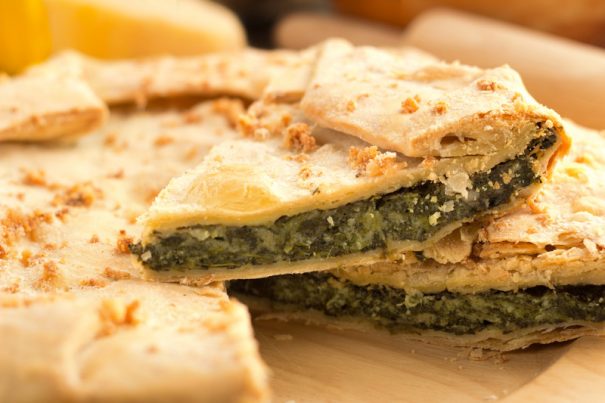 Ingredients:
2 breaded fresh dough
500 g of frozen spinach
1 tin of sweet corn
20 g of margarine
3-4 tablespoons of pesto
Spices to taste
Preparation:
Put the spinach with a little margarine in a frying pan and season them to your taste with spices. When they reduce, add the drained can of corn, and stir it well so that everything is hot. We reserve.
We preheat the oven to 200 ° C and we're stretching the puff pastry and spread the margarine with a brush, leaving the edges of the pie free.
We distribute stuffing, spinach and corn by the entire mass. We put a bit of pesto in the other mass that will use cover. We pellizcamos the edges closing it.
Finally, we lower the oven temperature to 180 ° C and introduce the pie for 30 minutes more or less.