Books / the benefits of meditation, Daniel Goleman and Richard J. David
With the subtitle The science shows how meditation changes the mind, brain and body, This book is a masterpiece about meditation, written by two of the most renowned authors. A text that explains the benefits of meditation without idealizing it and criticizing its trivialization. Edit: Kairos. RECOMMENDED RETAIL PRICE: €18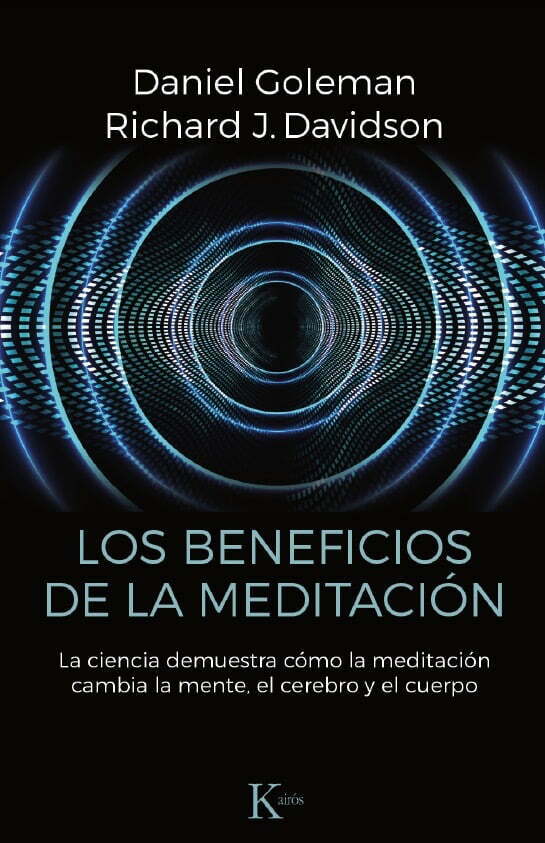 "This is a book that can really change your life.
The authors not only show the power of meditation,
but the smartest way to practice it and get you the most." Arianna Huffington
Lately, the mindfulness and meditation have become the 'remedy' for all that which concerns us. Uncovering myths and preconceptions, these two giants of the Neurosciences and psychology show where the information has been distorted to commercialize mental training methods.
In addition to peace States that produce these exercises, the true benefits of meditation are given in the transformations of our personality traits. Goleman and Davidson show that, more than long hours of dedication, requires a diligent practice that includes retreats with a teacher or a more detached look at oneself (aspects not covered in the more superficial versions of mental training).
Delving into the latest studies carried out in the laboratory of Richard Davidson, the authors outline a new methodology able to develop a wider range of techniques that will help us get a high benefit from practice.
The authors
Daniel Goleman He holds a PhD in psychology at Harvard University and President of the Consortium for the emotional intelligence research at Rutgers University. He has written on behavioral science and brain for the New York Times for twelve years. He is the author of many books, among which we highlight Emotional intelligence, Focus, strength of compassion, social intelligence o Introduction to the mindfulness.
Richard J. Davidson He is a Professor of psychology and Psychiatry at the University of Wisconsin. Directs the Laboratory for Affective Neuroscience and the Waisman Laboratory for Brain Imaging and Behavior. He is the author of books such as The healing power of meditation, Visions of Compassion and The Emotional Life of Your Brain, among others.