Books / Mindfulness for women, Vidyamala Burch and Claire Irvin
A unique guide for women who want to take a break in their frenetic lives. A book for structuring your mind, simplify your life and find time for yourself. With direct audio access to eight guided meditations. Edit: Kairos. RECOMMENDED RETAIL PRICE: €18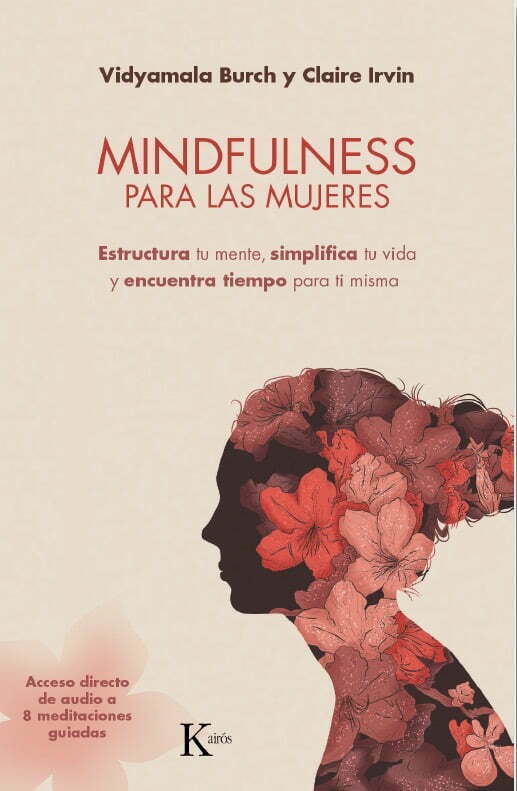 Women are under unprecedented pressure: no time, juggling to reach all - and be on everything-, attending endless demands... This is a world in which you must be available 24 hours a day, 7 days a week, a pressure that undermines all the essential things we crave: be happy, relate and feel vital, dear or wrapped with a sense of serenity and peace. It is not surprising that so many of us feel exhausted, stressed or overwhelmed.
The good news is that we can recover the calm and happiness in our busy lives. This possibility is within our reach, only a step away, just a respite. The mindfulness is a powerful antidote for anxiety, stress, exhaustion and depression. You can help us to feel greater satisfaction in life and even reduce addiction and self-destructive behaviors.
Following the simple exercise of Mindfulness for women you will feel more happy, less stressed, more safe, capable and at ease with yourself and with life. You will see the results of the mindfulness to speak for themselves.
The authors
Vidyamala Burch He is the founder of breathe life Breathworks, an organization that offers mindfulness and compassion to people suffering from pain and stress. She is the author of You are not your pain and Living well with pain and disease.
Claire Irvin She is editor of a magazine of consumption increased circulation of the United Kingdom. He has published works of fiction and is a co-author of several novels and autobiographies of famous people.