Books / the hidden mandala, Pedro López Pereda
Subtitle:

El eslabón perdido entre la materia y la supraconciencia.
Este libro presenta el descubrimiento y descripción de un Mandala que da respuesta, mediante unas sencillas prácticas, a muchas de las principales preguntas que se ha planteado el ser humano, entre ellas el proceso por el cual nos hemos convertido en seres conscientes. Edita: Alfaomega. PVP: 15€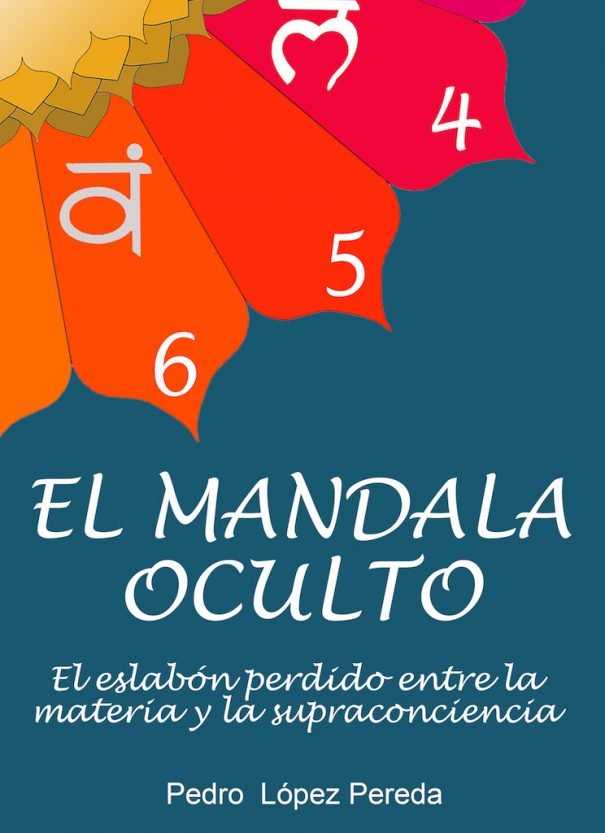 Esta obra expone, mediante gráficos sencillos y prácticas asequibles, los detalles del hallazgo, análisis y descripción de un sorprendente Mandala que responde a muchas de las principales preguntas que se plantea el ser humano, entre ellas el proceso por el cual nos hemos convertido en seres conscientes.
El autor nos conduce a través de un viaje de descubrimiento, desde su origen en el Tíbet hasta la materialización de las imágenes que le fueron relevadas a lo largo de su propia evolución interior.
Transmitir el profundo significado del Mandala Oculto a través de ilustraciones sencillas entraña cierta dificultad, debido a la compleja y abundante información que encierra en su interior. A pesar de ello, asombra la coherencia con la que su mensaje ha sido plasmado mediante dibujos que nos desvelan de manera clara toda esa información.
Entre todas las ilustraciones que se describen en el libro, destaca la representación gráfica del cuerpo sutil del ser humano como un universo completo en sí mismo, a imagen del macrocosmos del que es parte y todo, describiendo el ascenso a través de los diferentes estados de la energía para alcanzar los más altos niveles de conciencia.
The author
Pedro López Pereda He is a practitioner of yoga and transcendental meditation for more than 30 years, was director and Professor of the center of yoga and self-realization Namaskar. Member of the Professional Association of Yoga teachers in Madrid. Reiki Master.
In 2008 created with Isabel Hernandez and Teresa Luquero Foundation Yoga. She is President, yoga teacher, he has published several books and has participated as a speaker in various congresses of yoga.
He also worked as an expert in accessibility and disability in companies of the Group of the ONCE Foundation. He participated intensively designing and training staff of care for people with disabilities in services such as Atendo of Renfe and AENA Spanish airports. Expert in yoga classes for people with disabilities, especially for people with blindness.
He has worked as Professor of graduate students at the following universities: LaSalle Aravaca (10 years of teacher and tutor). University of Jaén, Univ. Andalucía international, Univ. Polytechnic University of Madrid, Univ. of Cantabria, Univ. Oviedo.
Some of his books published alone or in collaboration with Isabel Hernández: Diseñando un Ser Consciente, Manual de instrucciones del Ser Humano, El Nacimiento del Yoga, El Origen de los Ásanas, Viyoga, Viaje hacia el Ser, Cómo poner la Mente en Blanco. Los Planos del Crecimiento Espiritual, ¿Y yo? ¿Estoy muerto?