Vegetarian recipes / quinoa Burger
This with natural ingredients and vegetable burger is a great idea for vegetarians. With great nutritional value and balanced nutritentes. It is simple to prepare and you can eat it with bread or on the plate with some accompaniment.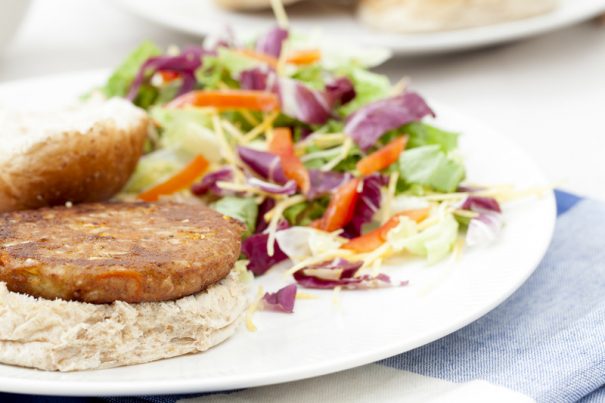 Ingredients:
1 cup quinoa
1 red pepper
½ Onion, chopped
Chickpea flour or wheat or corn
Grated carrot
Oil
Oregano
Pepper
Salt
Preparation:
Clean quinoa passing through water to remove the white foam.
Chop the onion, bell pepper, carrot and sauteed it.
We prepare the quinoa following the recommendations of the mark (normally prepares a rice, until it is slightly more inflated and clear tone). When it is ready we mix it with the vegetables that we have sautéed. Add the salt, pepper and oregano.
Mix well and we will taking portions of the mixture to go giving way to hamburger. We can make balls and crush them, it is very simple.
When we have them shaped pass them by chickpea flour. After them we pass by a frying pan on the grill, in the oven or frying them, to our taste.