CD / Nathan Speir, good music for a good existence's new album
"Part of a kindly plan", el noveno disco del completo artista Nathan Speir es un aporte personal a la buena vibración humana a través de la música. Con un estilo intimista y envolviendo sus temas en un ambiente de armonía, el músico norteamericano expresa su filosofía de integración sin limitaciones en las formas.
Writes Paul Rego.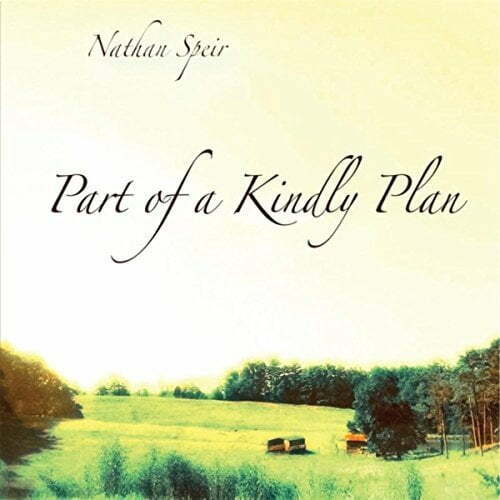 Como parte de su camino de experimentación y eclecticismo, en el que la música de Speir fuera catalogada como "ambient chamber music", "acoustic-ambient", "piano-oriented", "new age", o "avant-garde", "Part of a kindly plan" (Neptic Music) suma un paso más a ese camino, en esta oportunidad, trabajando con una gran cantidad de instrumentos acústicos como piano, guitarras de cuerdas de acero y nylon, flauta de madera, violonchelo, armónica, palo de lluvia y cuencos, integrando a ello, en un par de temas y para lograr volumen en su música, sonidos sintetizados.
En su proceso de formación Nathan Speir asistió a la Universidad de Palm Beach Atlantic en Florida y obtuvo su licenciatura en Teoría y Composición Musical. Después de eso, Speir, que ahora vive en Carolina del Norte, comenzó a grabar activamente su propia música original y lanzó una impresionante serie de álbumes y singles que incluyen grabaciones que van desde el piano a solos sintetizados, así como una combinación de los dos tipos de teclado, a veces complementado con otros instrumentos como flauta nativa americana, guitarras y violonchelo, además de haber grabado arreglos alternativos de algunas de sus composiciones.
La inspiración musical de Speir surge de una amplia variedad de fuentes incluyendo el clásico moderno, el jazz, la new age, compositores minimalistas y la música bizantina sagrada.
"Part of a kindly plan" es un disco de música apacible, con un ritmo conectado con el corazón, que explora el interior del ser humano y su comunicación con un mundo armonioso. Las diferentes pistas del nuevo disco de Nathan Speir proponen una conexión con lo acústico, desde una estética agradable y dentro de un clima relacionado con lo sagrado de la existencia.
"Part of a kindly plan" está disponible para ser descargado online
Paul Rego. Music critic. Yoga teacher
http://yogasinfronteras.blogspot.com