Books / heal yourself of Saki Santorelli
Saki F. Santorelli es uno de los pioneros del movimiento mindfulness, director de la clínica de Massachusetts donde se desarrolló el MBSR. Edita: Kairós. PVP: 18 €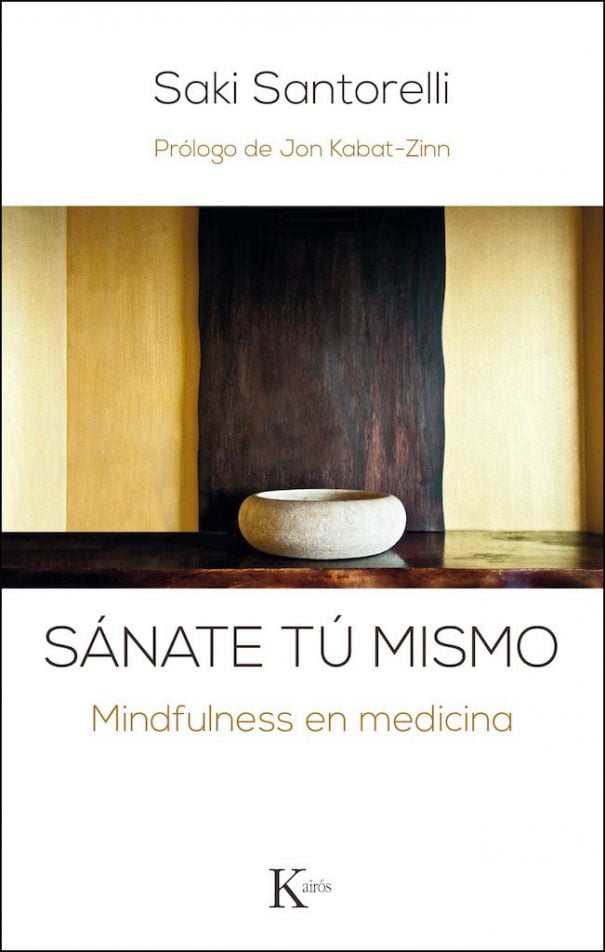 Today, we enjoy extraordinary technological advances in the diagnosis and treatment of diseases, while we are learning to assume greater responsibility for our own health and well-being. In Heal yourself, Saki Santorelli, director of the prestigious clinic of the stress reduction of Massachusetts, explore the ancient roots of the medicine and shows us how to introduce the mindfulness in the crucible of the therapeutic relationship.
His approach revolutionized the existing dynamics between professionals and patients, delving into the transformation that takes place in this alchemical process. Santorelli shares with us his own personal journey through the mindfulness and its fascinating involvement in the lives of patients.
The author
Saki F. Santorelli He is director of the stress reduction clinic at the Memorial Medical Center at the University of Massachusetts, director of clinical services and educational at the Center for Mindfulness in Medicine, Health Care, and Society, and an associate professor in the Division of Preventive and Behavioral Medicine of the Faculty of Medicine of the University of Massachusetts.