Latest places for ' Yoga, desert & Berber culture ' by the South of Morocco
¿Te apuntas a este maravilloso viaje del 13 al 22 de mayo? El Sur de Marruecos se caracteriza por su luz, por el contraste de colores y paisajes, por la huella histórica de antiguos imperios e importantes tribus y por la gran presencia de la cultura bereber que se manifiesta en cada uno de sus ciudades, pueblos y gentes.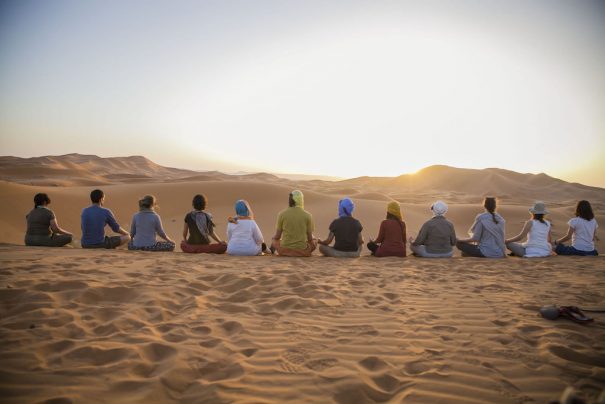 Un acercamiento al desierto, a ciudades llenas de historia como Marrakesh y lugares mágicos como el Ksar of Aït Ben Haddou or the Kasbah de Skoura. We will enjoy of a trekking por el Valle de las Rosas, descubriremos una cultura ancestral, podremos practicar Yoga y Meditación en entornos únicos y conoceremos la música ritual Gnawa con raíces en el Africa Subsaharaina y otros ritmos y músicas bereberes.
¡Apúntate a esta aventura de ensueño!
Boom Shankar travel
+34 910 840 652 /+34 620 916 039
info@boomshankarviajes.com
www.boomshankarviajes.com