Thus was born the Congress Mediterranean of Yoga
Calle Ramiro is responsible for that in Valencia began to roll the Mediterranean Congress of Yoga, which this year celebrates its fifth consecutive year. Involuntarily, without thinking or wanting it. Aurelio Alvarez writes.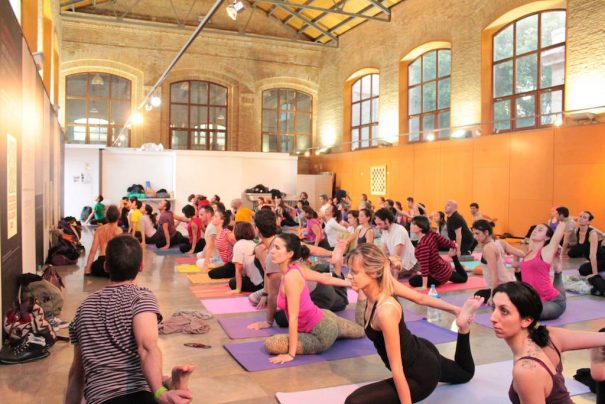 2017/01/Congreso-Mediterraneo-Yoga-2.jpg
To say things as they are, their presence in 2011 and 2012 in a few Encuentros in which was protagonist main had much to see in the crystallization of this simple and beautiful idea.
By those years Victor M. flowers, the soul of the Institute of studies of Yoga, was the loyal Assistant of Ramiro. With it, also creator of the congresses of the Costa del Sol, thanks to the charming moments lived with that previous experience of meetings, emerged the intention of planting the seed.
Was the first "adventure" of this type in the capital of the Turia, with the same philosophy that Victor printed from a principle to these large meetings: to accommodate the wide variety of lineages and interpretations that has yoga, without distinctions or preferences. This will be the first year in which the responsibility lies solely in our hands; the creature has grown and projects come to life.
Since the Mediterranean Institute of Yoga have restarted the impulse and have convened to teachers and teachers, both of the field Valencian as national and international, that will be a fan of options that will begin in the afternoon of the Friday 10 of February until the noon of the Sunday 12:
Gopala, Devta Singh, Samantha Cameron, Lourdes Vidal, Ananda Vir Kaur, Siri lid, Cris Aramburo, David Barreto, Raquel nephew, among others, will gather in the halls of the The Petxina de Valencia sports complex. And concerts are planned for Manu Om and Amares.
I hope and peace resonate in hearts, our intention this year.
Aurelio Álvarez is director of the magazine Yourself