Returns to her life with the yoga deep
Sedentary lifestyle, lack of proper exercise, permanent tension both physical and psychic are, among others, the causes of most of the problems which impair the health of the population. Eva Klimberg writes.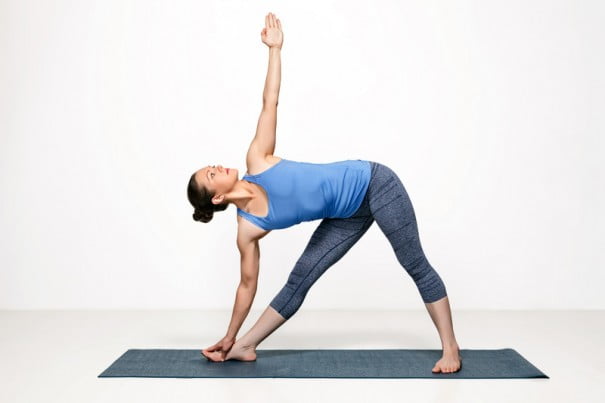 Correct and well understood practice of the deep Yoga ataja in a high degree the negative consequences of these guidelines that have unfortunately come, almost without realizing, to become part of our everyday life.
Deep yoga stimulates the blood circulation providing a large supply of oxygen and nutrients to all cells, tissues, organs and systems of the whole organism. Remember that almost all diseases have their cause in a poor blood supply in a quilt or specific area. And it is an important part of the Yogic exercises consisting of a beneficial effect massage above all at the level of organs and abdominal viscera, where is located the "factory of the body".
One of the effects that called more attention to people who start is the feeling of release, has been disposing of annoying physical tensions, suffering from long time ago. Suddenly feels looser, lighter, more relaxed muscularly. This effect is due to the restructuring, the recovery of the harmony of the body schema that bring these exercises. And the most remarkable part where is perceived in the spine, which restores flexibility and firmness.
This body re-harmonization It is a consequence of the gentle stretching and stretching of muscles and ligaments shortening or hardened and also toning and strengthening of the weaker areas.
Finally the habitual practice of deep yoga generates a positive and vital emotional state and a serene mind and even-handed.
Come to practice this Yoga deep in the 'Open day' on Tuesday, January 10 in excited. Marques de Urquijo, 40. 645 58 43 95 or e-mail:info@YogaArtStudio.com

Eva Klimberg It is forming Professor of psychology and deep philosophy of Yoga in various formations of teachers, with more than 20 years of experience. Director of Yoga Art Studio in San Lorenzo de El Escorial. He gives workshops, lectures and retreats throughout the national territory.