Book / 30 sessions of aerial yoga
This book presents 30® Unnata aerial yoga sessions, and is intended as a working tool. Some sessions will focus more on the physical plane, others in the plane, energetic, emotional, mental, and so you can choose what class you want to follow, depending on the approach that you want to give to your session. Montse Lominchar writes.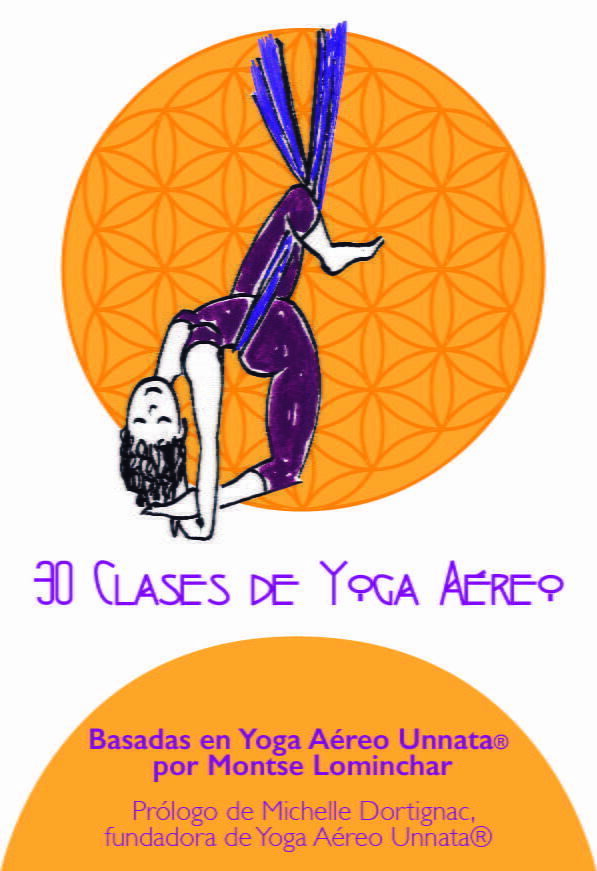 None of these scripts is closed. Listen to your body, always present and available estate to your messages and if your body asks you to any change or adaptation, follow your impulse. You can remove or add asanas that you wish, whenever you look after having warmed up properly and feel that there is consistency and fluidity, not there is no movement which "clash of styles". With the practice this is more easy of detect.
The duration of the proposed classes takes about 90 minutes, but it depends on the time you spend at each asana. My recommendation is to keep the positions until your maximum. When it appears in your mind the message of "I can not anymore", keep only one breath and then undo to relax.
The sessions of yoga air Unnata® not leave of be sessions of yoga to which is them incorporates a tool more, as can be the bricks, them belts... As in any practice of yoga, learn to distinguish between effort and demand. Latter will not help to advance and deepen your practice, but on the contrary, but the effort and discipline will help you grow and transform into consciousness.
Also learn to distinguish between the feeling of deep stretching and pain, you should not feel pain in any asana, or air or land; Remember that yoga is a philosophy that shows us the path of respect and love (Yamas and Niyamas). It is a technique that allows and helps to recognize body language; If "you scare him" or are not available to listen, this will cease to communicate and express themselves in its subtle way and make use of messages stronger, such as diseases, contractures, injuries... Feel pain during the practice you away from the philosophy of the yoga; keep a relationship loving, close and friendly with your body. This itself is yoga!
He devotes time to meditation; It is the medium and is the end... Feel that space of inner silence, in which the mental chatter ceases and everything becomes present and peaceful. What is inside is out!
And, above all, enjoy practice!
Prices:
EBook-20 € (price normal) or 15 € (discount for teachers of Yoga Unnata®)
Book - €20 or €25 (normal price) (discount for Yoga teachers Unnata®)
Information: info@yogasadhana.es