Book / Vegan cuisine and traditional, Marta Castells
This book is subtitled The kitchen of life no ingredients of animal origin. The good news is that the kitchen Vegan is not sosa or monotonous, and that with some ideas and small modifications to the ingredients, can also transport us to the aromas and flavors of always. Invisible editions. PRICE: €17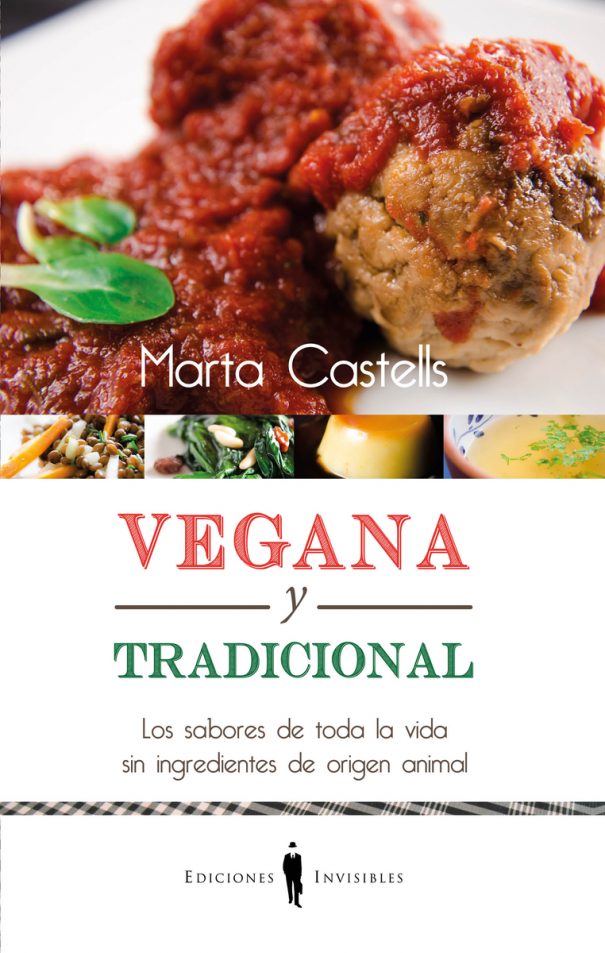 In gustative memory of our childhood is memories of juicy tortillas of potato's grandmother, incomparable meatballs that already form part of the family tradition and the Flans with whipped cream that surround Sunday meal. But now that we have chosen a vegetarian diet (no meat or fish) or vegan (no animal food), will have to leave behind forever these delicious dishes? The good news is that the kitchen Vegan is not sosa or monotonous, and that with some ideas and small modifications to the ingredients, can also transport us to the aromas and flavors of always.
Marta Castells, Professor of natural and healthy cuisine, has revised the traditional recipes to suit, simple and imaginative, a vegan, diet so that these recipes will lead, through the sight and taste, to Grandma's kitchen.
Because we do not renounce our convictions, but not resign ourselves to remember with nostalgia the kitchen of our childhood, the holidays, always.
The author
Marta Castells She was interested, from a young age, to health and diet. Very soon he was attracted by everything that surrounds to alternative therapies and especially delved into the philosophy of yoga and natural food. He currently teaches yoga and holistic food.
In yoga classes puts within reach of students all the tools offered by this discipline, prioritizing above all relaxation, the editing and the self-monitoring. In feeding holistic classes students will receive information and guidance with the aim that each one is able to prepare the most appropriate diet for your health and your well-being.
More information: School of cuisine Pravachan. http://www.prashadam.cat/

Did you like this article?
Subscribe to our RSS so you don't miss anything