Meditations in the South of the India
Una oportunidad excepcional en Madrid, para todos los practicantes de yoga. Colores, sonidos, aromas y gestos. Yantras, mantras y mudras. Del 20 al 24 de abril en el Centro Sivananda.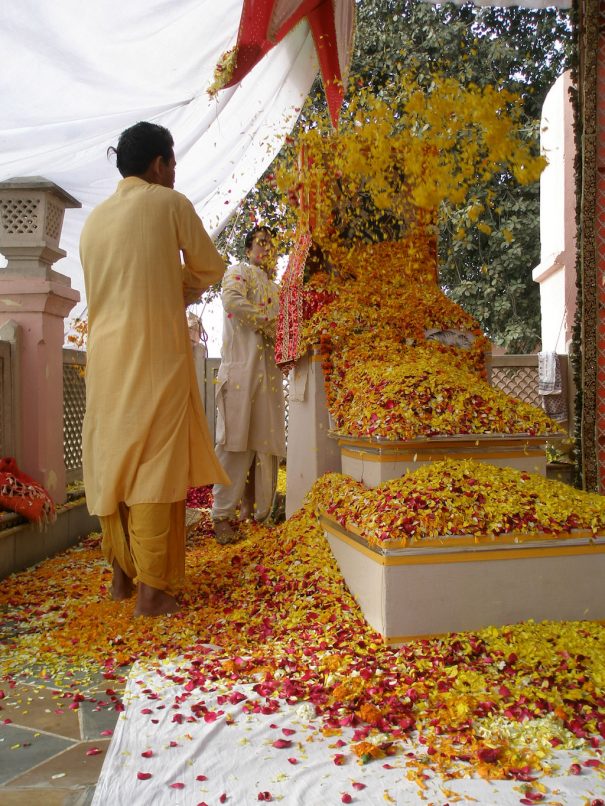 Bhakti es el amor por el amor.
Es el amor,
without any expectation selfish
y sin ningún temor.
Bhakti transforma a las personas en algo divino.
Envuelve al devoto con Prem,
o amor cósmico.
La devoción es amor puro.
Swami Sivananda
La forma superior de la devoción (Para Bhakti) es conocimiento (Jnana).
Ambos son una misma cosa.
Para Bhakti y Jnana son una misma cosa.
La única diferencia que existe entre ambos es que, mientras el bhakta utiliza su emoción, el jnani se sirve de su voluntad y su intelecto.
Bhakti empieza en el amor,
mientras que Jnana,
en la razón y el autoanálisis.
Pero el fin de ambos es el mismo:
la unión con la Divinidad mediante la práctica de la meditación.
El conocimiento o la sabiduría amanecerá en ti por sí solo cuando practiques Bhakti Yoga.
La devoción es un camino agradable, suave y directo hacia la divinidad.
Es suave al principio, en el medio y al final.
Proporciona la dicha más elevada e imperecedera.
Enciende el amor divino en tu propio corazón.
Existen muchas formas de meditar. Las meditaciones del sur de la India se llevan a cabo, en ocasiones especiales, mediante ceremonias tradicionales (Pujas) que ayudan a purificar la atmósfera mental, creando una poderosa vibración espiritual.
Colores,
sonidos,
aromas
y gestos.
En estas meditaciones se utilizan:
Yantras (imágenes meditativas)

Recitaciones de escrituras clásicas (Mantras)

Gestos simbólicos con las manos (Mudras)
Esta semana tenemos una oportunidad excepcional en Madrid de conocer y profundizar en estas prácticas meditativas.
If so, when?
Miércoles 20 de abril a las 20:30h
Sábado 23 de abril a las 19:00h
Domingo 24 de abril a las 19:00h
Where?
Centro de Yoga Sivananda Vedanta,
Calle Eraso 4, Metro Diego de León
Free entrance
Las tres ceremonias son de entrada libre pero se agradecen donativos para apoyar que podamos compartir estas ceremonias excepcionales en nuestra ciudad.
Información: T 913615150 / http://www.sivananda.es/eventos/fiestas-espirituales