Books/ "India Inside," by Alvaro Enterría
It is the 11th edition of an essential book to know the ins and outs of India. Based on his deep knowledge of the country and his experience of everyday life in Indian society, the author has written this cultural guide, a true little encyclopedia where the fundamentals and roots of Indian civilization and the functioning of society are exposed, covering virtually every aspect of Indian culture. Edit: Olañeta. Price: 24€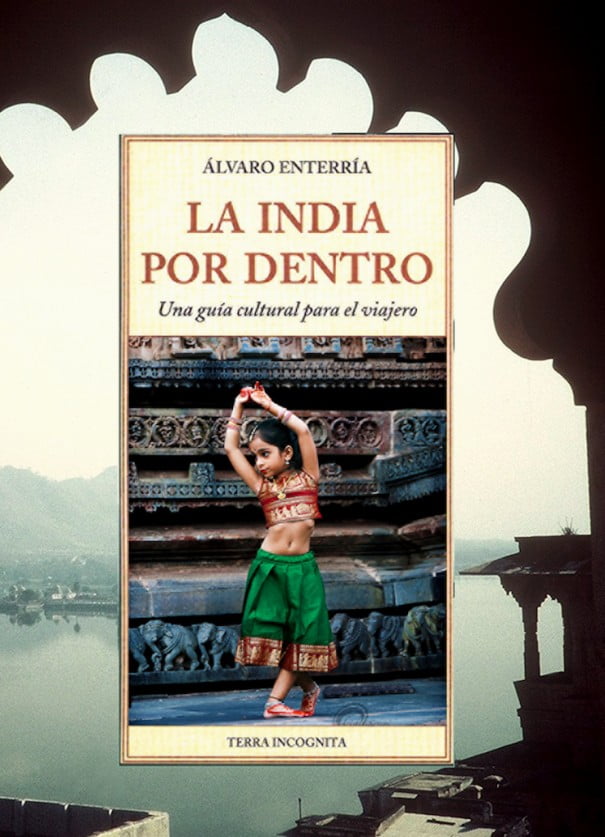 This book tries to answer in depth the thousands of questions that travelers ask themselves, who find themselves abruptly submerged in a motley and complex world whose keys they do not understand.
The traveler who lands in India for the first time usually receives a very strong impression from the outset. You will soon be plunged into an overflowing exuberance that your mind cannot grasp. Too many things to be able to analyze, and all coexisting in the midst of an apparent chaos without order or concert.
The wealth of the Indian subcontinent defies and exceeds any easy explanation or generalization. India does not conform to Western schemes and escapes any classification. However, Indian society has a strong organization and a very coherent culture, and many of the actions that are incomprehensible to the newcomer have very clear reasons behind them.
This book aims to clear a little the way for the understanding of this immense country, seat of a civilization that goes back without ruptures to antiquity. In the various sections of the book ("History", "Religion", "Society", "Art", "State" and "Journey") the author explains the principles and conceptions by which his people are still governed. Offering a wealth of information on many aspects of India, this is undoubtedly the most comprehensive book published in Spanish about this poorly understood country. Although in principle conceived to accompany people who travel to India, this book will be read with pleasure by anyone who is interested in this country.