Books / silence, Thich Nhat have
The Buddhist master Thich Nhat Hanh, recognized spiritual leader, nominated for the Nobel Peace Prize, teaches us to explore the power of silence. In this guide you offers practical advice to help us to find, through the power of stillness, happiness, peace and our life purpose. Edit: Uranus. Price: €15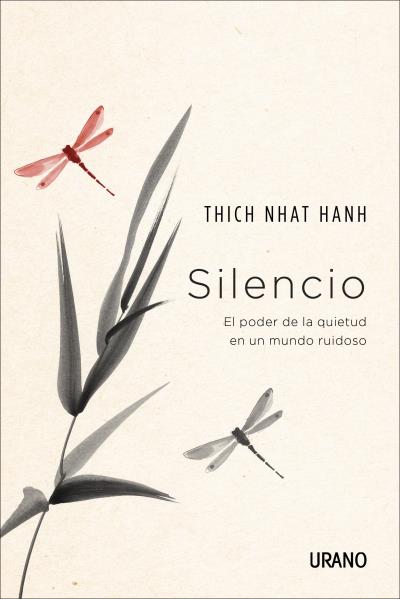 We need to silence as the air we breathe, because if our minds are full of thoughts and words, there is space for us. To achieve this Thich Nhat Hanh defends the the mindfulness practice, i.e., silence the noise of our interior.
The mindfulness practice has been praised by medicine and psychology as a key tool for increasing self-awareness it and enjoy health and well-being. Because only when the mind is silenced can hear who we are and what our purpose in life. However, in the busy Western world we not always found time and the peace of mind needed to grow it.
But live in a State of harmony and fullness does not require long hours of meditation, not even a regular practice. Master zen Thich Nhat Hanh teaches us to grow this through inner grace our most powerful resource: silence. By conscious breathing and meditation techniques as simple as powerful, Thich Nhat Hanh teaches us to create this inner silence that all need to grow and transform us.
Noble silence gives us the freedom to admire the wonders that life offers us. We are also able to heal mentally and physically, because we come into contact with that which nurtures us in truth. But, above all, the silence allows us to hear the call of the heart. Only when we hear that call we are able to respond, perhaps for the first time, all those questions that resonate in it.
The author
After the Dalai Lama, Thich Nhat Hanh is one of the spiritual leaders who have most influenced in the West. Ordained in Mahayana Buddhism and zen school, Thich Nhat Hanh combines his deep knowledge of the tradition with methods and ideas of Western psychology to bring zen to today's readers.
Nominated for the Nobel Peace Prize and revered around the world for their powerful teachings, the master has dedicated his life to personal transformation for the benefit of individuals and society. He has published more than 100 books on subjects as diverse as ecology, politics, human relations, death or the promotion of world peace. He has also published poetry, stories for children and meditation manuals