Light of Scripture / the most secret teaching: the release of fear and its cause
Where the words and the mind return without reaching it. The most secret teaching: the release of fear and the cause of the fear. Taittirīya Upaniṣhad II.9.1 with the commentary of Śhaṅkarāchārya.
Translation and commentary by David Rodrigo (Āchārya Jijnāsu), traditional teacher of Advaita Vedānta.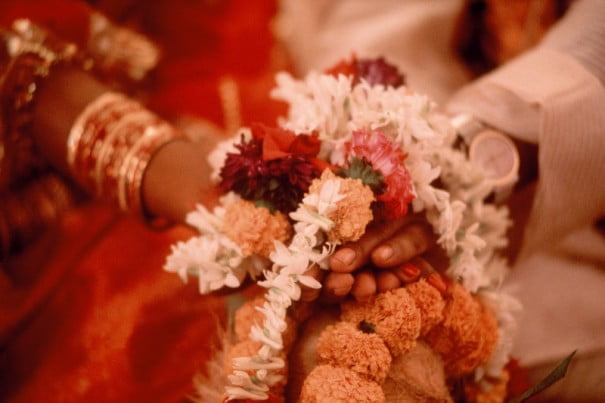 Taittirīya Upaniṣhad II.9.1
Yato Eveti Nirvantante unattainable Manso Co. Anand Brahmano Bibheti Kutashchaneti. and inadvertently tapati. Kim-akaravaming egos. Kim-Egos Papam-Akaravam-history.
Ete Sutānātha Sprinute, and scholars. Ubhe hyevaish ete Atmanan Sprinute | and Vedas. Ityupanishad | |
yato vāco nirvantante aprāpya saha manaso | Ananda brahmaṇo vidvān na bibheti kutaścaneti | evaṁ has vāva na tapati | Kim-ahaṁ sādhu na-akaravam | Kim-ahaṁ pāpam-akaravam-iti | already evaṁ vidvān-ete ātmānaṁ spṛṇute SA | ubhe hyevaiṣa ete ātmanāṁ spṛṇute | already evaṁ veda | ityupaniṣad |
"Where the words along with the mind back without reaching it. The Sage who knows the happiness of Brahman is not afraid of anything. Someone so is not at all concerned about:
´ Why not carried out good deeds? Why I misdeeds took place? ´
The wise who knows that (Brahman) expands to be in both.
Then, having known that these two are actually being, enjoy.
Who knows this. This is the secret teaching."
Śhaṅkarāchārya:
While the words are used in relation to the Brahman (be, reality) unconditional and non-dual ´advaita´, those words come back (to the ´intelecto´ buddhi) without expressing it, without reaching it, deprived of his power (of light). A word goes to all, by supra-sensual (subtle) be and also the conceptual knowledge (concepts, ideas = mind) struggles to understand to express it also. However, ´the words along with the mind return without reaching´ Brahman because it is unconditional and the words indicate only conditional object, which is what the mind (perception, ideas) comprises. The words are also becoming active where there are ideas. Therefore, words and ideas, speech, and mind, move together on all sides.
"The wise man who knows the happiness of Brahman" using the method described (in the own Upaniṣhads = Vedānta, Śhruti).
Therefore, the correct words, Śhruti, traditionally revealed from Supreme knowledge itself or Īśhvara (divinity, be free, total, one, with Supreme knowledge transmitted by love; the highest of human nature in the world) created) if used. They are in fact the method for the realization of Brahman (the own be) totally unconditional (free), which is non-dual, only one without second (another, neither external nor internal, no parts), without differentiation and transformation. Be real from Īśhvara ´Dios´ to a grass, whose nature is pure knowledge, consciousness itself, existence itself, happiness itself.
However, the words of Śhruti, and your practice honestly and delivered to understand them clearly and stabilize yourself in their knowledge - ´escuchar´, morning ´reflexionar´ śhravaṇa, nididhyāsana ´estabilizarse´ - actually do not give you ever direct realization ´ Brahman sākṣātkāra´, longer than this (your own be) known only to itself, because it is pure knowledge no transaction, i.e. without sujeto-metodo (instruments) - object, where this Trinity is not but one only.
The words of Śhruti and the practice of authentic disciple, the search engine completely delivered to discover finally the self and truth, all they do is to deny clearly and forever, without confusion or error, that won't let you see (feel, be) what is , i.e. ávidyā ´la ignorancia´ key, the one's own being. Ávidyā is the root cause of all suffering. Denied ávidyā refuses suffering, because it refuses any limitation by space, time and be himself.
Once Śhruti and practice of someone so is perfect, i.e., met its goal, no longer have a raison d ' être and are not. And just what is, the very existence, as is, your own being immortal, free, full. It is always, what is in everything, the only one, same knowledge, pure sensitivity.
"The happiness of Brahman (brahma-Ananda)" -The happiness that is free of relationship of subject and object, which is natural, eternal and indivisible.
Happiness that does not depend on any relationship with any other being, object or condition, which does not depend on something that is accomplished, keeps and loses. It even depends on your intimate relationship with the most sublime self from the relationship with ávidyā ´ignorancia´, which is Īśhvara, the God/a of life.
The supreme happiness of Brahman, which is the being of the followers of the Vedas (= clearly pointed to Śhruti), which is without sin (pure, no action), not affected by the desire, completely free of all effort and expectation.
Este verso ya se citó en el contexto del ser mental (Taittirīya Upaniṣhad II.4) porque la mente es una ayuda al conocimiento de Brahman. Pero ahí la idea de Brahman fue super-impuesta en el ser mental y entonces se dijo como elogio a ese Brahman imaginario que "uno no está sujeto al miedo nunca" para negar el miedo sólo. Pero ahora, en este contexto del Brahman no dual, diciendo "él no tiene miedo de nada" la causa misma del miedo es negada.
La idea de Dios/a o Ser uno que comprende (engloba en sí mismo) tanto lo material como lo sutil o mental (en este estadio Īśhvara se llama Hiraṇyagarbha), nos puede servir a los humanos para unificar toda percepción y experiencia de diferenciación externa -recogida mediante la mente y los sentidos y órganos de acción- e interna -sólo mediante la mente- en una experiencia trascendente de Amor sublime. Ahí, naturalmente, cesa el miedo, porque ese Ser uno, esa idea de Dios, es puro Amor y Luz, y no hay nada más. Es decir, no hay nada que no sea eso. Independientemente de qué forma o vibración abstracta toma para cada uno dicha idea de Dios: el alma del Universo, el espacio vacío -en sí mismo-, la Luz, alguna divinidad, algún santo/a, algún maestro/a -de las tradiciones que sean-, etc., o la propia vibración pura de ser, sentir, conocer, sin correr sólo tras las percepciones efímeras de dualidad y sus emociones en busca de algo que jamás hallaremos ahí, sencillamente porque no está ahí: la Felicidad libre, total, infinita, eterna.
Tenemos obsesión por cargarnos a Dios/a. Históricamente justificada, pero confundida y miserable.
Obsesión por quitarle forma; cuando es cualquier forma que sirva para englobar en nuestra consciencia (buddhi) toda forma.
Así nos cargamos la tradición, que es su tradición, y al maestro/a, que es su instrumento, su siervo.
Así nos cargamos nuestra práctica, la posibilidad de prender (reconocer) nuestra propia luz infinita.
No hay luz (prender luz) sin su tradición.
No hay concentración constante, ininterrumpida, durante largo tiempo, con todo tu ser (Yoga Sūtras I.14), en un único pensamiento, si no hay Amor sublime, que lo comprenda todo trascendiendo toda diferenciación, acción y cambio.
"For freedom!", shouts proud ignorance. Etc.
And it continues the story of the men.
That being said, while in this state of communion with the form of Divinity more love there is no fear, there is still latent fear. I.e., fear can appear again since he has not completely removed. We have not already eliminate the experience of fear, which is being burned with the sublime love, but the same cause. For this reason, this state of Bliss is called causal body. It is the cause of the other two States, where the one in all, is not known but ignored each and the multiplicity of different beings is known by both. Pure desire, hatred and fear.
Al escuchar sin comprender que hay que trascender la imaginación de Dios/a no logramos siquiera transcender el propio ego, manifestación primera de la ignorancia en nuestra alma, causa de todo mal. ¿Cómo vas a trascender lo que todavía no conoces? Practica el Amor sublime, sentir y moverte por lo más sublime en lo humano, que es lo divino. Entonces, sólo entonces, practica el siguiente estadio escuchado que, ahora sí, cobra todo su sentido:
"Él no tiene miedo de nada" ya que no queda ahí ninguna causa de miedo, porque no existe nada distinto a uno mismo que pueda temer (no hay nada más, no hay dualidad ´advaita´). Cuando alguien crea la más mínima diferenciación, lo que se hace a través de la ignorancia ´avidyā´, entonces está sujeto al miedo.
Brahman es la causa de miedo y del no miedo para el ignorante y para el sabio, respectivamente. El ser libre de miedo viene al tomar refugio en algo que existe, mientras que no puede venir de tomar refugio en algo que no existe (comentario a Taittirīya II.7).
Y ¿cómo se pasa del Amor sublime a la realización del Ser no dual?
Brillando sólo con la luz del Amado/a como vacío de sí mismo.
Esto es la definición de samādhi en Yoga Sūtras III.3.
Lo existente es la existencia. Yo existo. Sin más historias = sucesión de percepciones mentales externas e internas y sus consiguientes acciones ´karma´ y experiencias ´bhoga´ del par de opuestos -a veces felicidad, a veces dolor, las dos orejas de Platero, que decía Juan Ramón Jiménez-. Toda esa sucesión, transformación, fluir, de diferentes percepciones, experiencias y acciones es, aparece y desaparece en el Conocimiento puro, Consciencia misma que es previa, durante y después y sin ningún cambio. Eso es la existencia. Eso es uno mismo. Eso es. Concéntrate ahí, amándolo, y verás directamente, en ti mismo, seas quien seas, que no hay nada nada más. Es decir, que todo lo demás es esto y que esto no cambia.
Y entenderás qué es todo lo que aparece como demás: percepciones en tu buddhi ´intelecto´, mente-corazón, a través del poder de sensibilidad y de acción de tu cuerpo viendo objetos. Pero el Ser, la base real, permanente, indivisible, quien ve en todo ello es el Conocimiento mismo que se conoce a sí mismo porque es luz sin oscuridad ni luces diferentes a la propia luz. Eso es la fuente de la Felicidad misma, la Existencia sin nacimiento, cambio, acción -buena, mala ni regular- ni desaparición.
Taittirīya Upaniṣhad II.7 —
यदा ह्येवैष एतस्मिन्-उद्-अरम्-अन्तरं कुरुते । अथ तस्य भयं भवति। तत्-त्वेव भयं विदुषुऽमन्वानस्य।
yadā hyevaiṣa etasmin-ud-aram-antaraṁ kurute | atha tasya bhayaṁ bhavati | tat-tveva bhayaṁ viduṣu'manvānasya |
"Si este (el buscador de la Verdad) en esto (en Brahman, el Ser, la Verdad) percibe la más mínima diferenciación, entonces aparece el miedo para él. Eso mismo (Brahman) es el terror para el (aparentemente) sabio que no ve desde el punto de vista unitario."
Cuando Brahman es percibido a través del sentido de la dualidad y llamado Dios se vuelve un terror para el (aparentemente) sabio que conoce así: ´Dios es diferente de mí y yo soy una criatura mundana diferente de Dios´ (comentario a Taittirīya II.7).
Lo cual no significa que Dios no exista. Dios existe. Dios es Brahman. Pero, ¿qué es Dios? Brahman. ¿Qué es Brahman? El Ser no dual.
Lo cual no significa que el mundo y tu ser individual no existan. ¿Qué es el mundo? Brahman. ¿Quién soy yo? Brahman.
Pero como para la persona iluminada la causa del miedo, que es el efecto de la ignorancia, ha sido eliminada, como la segunda luna vista por la persona de ojos enfermos, ella no tiene miedo de nada.
La visión de la dualidad (el Ser realmente múltiple, infinidad de seres diferentes y limitados, la Realidad realmente diversificada y en transformación) es efecto de avidyā ´ignorancia´, es decir, no ver (sentir, experimentar, ser) el propio Ser tal y como es. La ignorancia no es una entidad real propia, independiente, sino una visión equivocada, limitada. Es negada sólo por su contrario: el conocimiento del propio Ser no dual. La negación de la ignorancia es conocimiento indirecto de Brahman (parokṣha jñāna). En cuanto esto se da plenamente, sucede inmediatamente el conocimiento directo del propio Ser (aparokṣha jñāna).
(Objeción) — Pero la causa del miedo debido a la omisión de buenas acciones y a la comisión de malas acciones persiste (incluso en él).
(Respuesta) — No. "Alguien así no está en absoluto preocupado por: ´¿Por qué no llevé a cabo buenas acciones? ¿Por qué llevé a cabo malas acciones?" Ni siquiera cuando viene la muerte. No teme caer al infierno, etc. Estos dos no tormentan a éste, como al ignorante.
El karma ´acción-resultado´, bueno/malo, placer/dolor, cielo/infierno, etc. determina sólo a quien ignora la realidad última en todo ello: su propio Ser, uno sin segundo, acción ni cambio; infinito, libre, Felicidad, Existencia, Conocimiento mismos.
"The wise who knows that (Brahman) expande el Ser en ambos. Entonces, habiendo conocido que estos dos son realmente el Ser, disfruta. Quien conoce esto." Quien conoce a Brahman así, como no dual y felicidad. La virtud y el pecado, vistos por él como identificados con el Ser, se vuelven sin poder e inofensivos y no traen reencarnación (frutos). "Esto es la enseñanza secreta", la enseñanza de Brahman llamada Upaniṣhad, que ha sido expuesta así en esta parte.
En otras partes de las mismas Upaniṣhads u otras Śhāstras ´Escrituras´ se expone el mismo Brahman de modo algo diferente. La explicación varía parcialmente, más o menos. El centro de la diana es siempre el mismo: Brahman, el Ser no dual. El método, también: trascender la percepción de la dualidad que traen nuestros sentidos, órganos de acción y mente a nuestro buddhi (intelecto) para realizar directamente lo que somos, lo que es, el Ser no dual.
El más secreto de todo conocimiento ha sido revelado,
Secreto no porque se revele en oscuras iniciaciones restringidas a muy pocos escogidos, sino ya que dentro de él está firmemente establecida la semilla del logro más grande.
Depende de uno mismo abrir la puerta o ignorarla.
Te adoro a mi Diosa
Cuando hablo
hablo por ti y para ti
Cuando hago gestos con las manos
los hago por ti y para ti
Mi caminar en el mundo
es para venerarte.
Me siento
y te adoro.
Lo que escucho
es tu voz
o carece de sentido.
As
para alimentarte.
Disfruto
amándote.
Sufro
si por un instante no te veo, si te olvido.
I lie down
postrándome a tus pies.
Respiro
y me colmas.
Exhalo
y me entrego completamente a ti.
Sin dentro
ni fuera
Sin cuerpos.
Vivo
para morir en ti
en cada instante
eterno.
De noche
tu ojo ama mi intimidad
colmándome.
De día
brillas
iluminándome,
calientas
acariciándome.
Llueve,
me empapas,
me deshago.
Eterna, omnipresente, completa.
Te siento.
Te sé.
Soy.
En la oscuridad
estamos solos.
¿Dónde estás?
¿Dónde no estás?
Ya está.
Puedo ya morir
besando tus pies.
David Rodrigo (Āchārya Jijnāsu). Maestro tradicional de Advaita Vedānta . Luz de las Escrituras – Escuela de Advaita Vedānta Tradicional
Formación continua "Escrituras de Advaita Vedānta y Sāṅkhya-Yoga – Conocimiento y práctica tradicional". http://luzdelasescrituras.wix.com/escueladevedanta
Continuous training
Scriptures of Advaita Vedānta and Yoga Sāṅkhya - knowledge and traditional practice Complete and in order original writings from the oral tradition:
Sāṅkhya-Kārikā, Yoga Sutras and Bhagavad Guītā, Viveka Chūḍāmaṇi, Upaniṣhads and Brahma sutras
The full recognition of self and reality
The meaning of life
Mokṣha Śhāstra - art and science of liberation
-En Madrid y a distancia: Yoga Shala Alcobendas / http://www.ashtanga-yoga-alcobendas.es
Contact: annayogashala@gmail.com
-En Barcelona: Ashtanga Yoga Barcelona / http://www.ashtangayogabcn.com
Contact: info@ashtangayogabcn.com
Also blended
Meditation retreat: Practice of feeling be directamente, sin vestiduras (cuerpo-mente)
Del 22 al 24 abril, o del 22 al 26 abril
En Girona / Contacto: luzescrituras@gmail.com
Presentation of David Rodrigo (Āchārya Jijnāsu)

She surrendered completely to the full recognition of itself and the truth since in 2008 went to Rishikesh, Himalayas, India and gave with his master, Dravidāchārya Rāmakṛiṣhṇan Swāmījī (Shastra Nethralaya Ashram), Advaita Vedānta tradition of Śhaṅkarāchārya; disciple Swāmī Sarveśānanda Sarasvatī and his teacher Swāmī Śhānti Dharmānanda Sarasvatī.

He studied for six intense years of self-transformation, contemplated, applied and experimented with the master, in a personal and daily relationship, the wisdom of tradition revealed in the great Scriptures complete and original of the classical spirituality and philosophy in India schools releasing (ṣhaḍ-darśhana) and Sanskrit:

-Advaita Vedānta

-Prasthāna Traya ´Triple Canon´ with Śhaṅkarāchārya comment: Bhagavad Guītā, main Upaniṣhads and Brahma Sūtras. The latter with Bhāmatī, Vāchaspati Miśhra subcomentario.

– Advaita Siddhi, de Madhusūdana Sarasvatī, parte del Bṛihat Prasthāna Traya ´Gran Triple Canon

-Prakaraṇa granthas (secondary texts) as Viveka Chūḍāmaṇi, Śhaṅkarāchārya; Panchadaśhī, Vidyāraṇya Muni; Vedanta Paribhāsā, Dharmarāja; Siddhānta-leśha-saṅgraha, Appayya Dīkṣhita; Dakṣhiṇāmūrti-stotra ´Himno to Dakṣhiṇāmūrti´; Pancīkaraṇa; Tattva boddha; or Ātma-jñāna-upadeśha-vidhi.

-Yoga sutras of Patanjali with commentary of Vyāsa, etc.

-Sāṅkhya Īśhvara Kṛiṣhṇa-Kārikā.

-The rest of the classical schools (astika darśhana): Artha-saṅgraha (Pūrva Mīmāṁsā); Tarka-saṅgraha (Nyāya-Vaiśheṣhika).

-Grammar of the Sanskrit (vyākaraṇa): Laghu-siddhānta-kaumudī of Varadarāja (traditional simplification of the Aṣhṭādhyāyi of Pāṇini).

He was initiated in the tradition of the Yoga meditation in the Himalayas by is Veda Bhāratī (Swami Rama Sadhaka grass Ashram, Rishikesh, disciple of is Rama of the Himalayas).

Swami Rama Sadhaka grass Ashram, Rishikesh began to transmit knowledge, practice and experience of Scripture and meditation; and coordinated Dhyāna Gurukulam, the traditional school of the ashram.

In 2014 the life brought you back to Spain, making available directly - without raiment or conversions to what are not-, knowledge, practice and experience of these writings of universal wisdom that arise and lead to the direct and immediate realization of the himself: existence, consciousness, same happiness, without differentiation or transformation, unlimited.