Books / the strength of Ashtanga yoga
Ashtanga Yoga is a type of graceful and athletic yoga that has become very popular in recent years. Kino McGregor, disciple of Sri K. Pattabhi Jois, who developed the Ashtanga Yoga, it gives a complete overview of their practice showing how fundamentally is a path of spiritual transformation and personal development. Edit Sirio. Price: €27.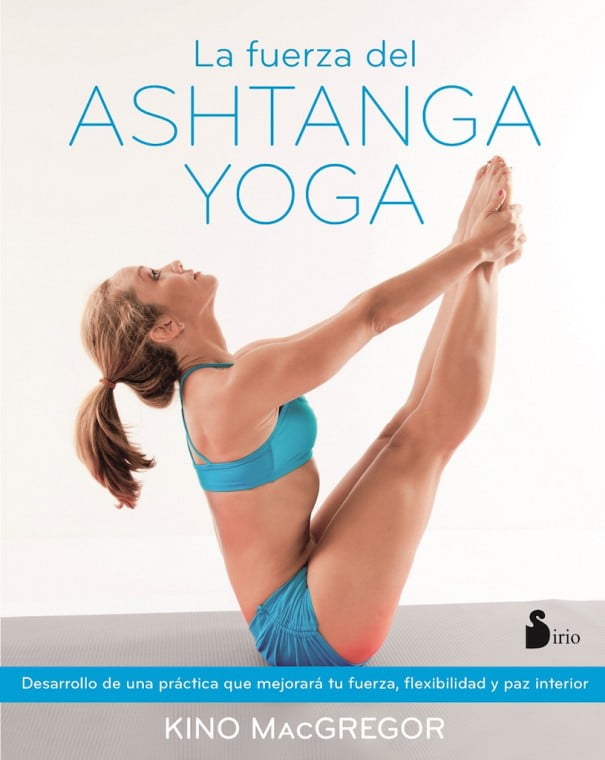 Kino McGregor illustrates about the history and tradition of Ashtanga Yoga revealing how his philosophy is manifested in the lifestyle and food. Also explains the connection between breathing, posture, and look, This being the core of the practice. Its clear instructions step by step will constitute a wonderful introduction for newcomers to this practice while the reasons therefor to the most experienced to perfection. The way that Kino shares his devotion to yoga as a way of self-realization will inspire all practitioners.
With no experience in movement therapy, Kino MacGregor She tried her first yoga class when he was nineteen years old. Three years later, he joined with Mysore style classes of Govinda Kai in New York City and became a passionate practitioner of Ashtanga yoga.
After seven months of traditional practice of Ashtanga, Kino traveled to Mysore, India to meet her true master, Sri K. Pattabhi Jois ("Guruji"). On his return he began the auto-practica dedicated entirely to the study of Ashtanga yoga. After seven years of constant travel to Mysore, at the age of 29, got the title of Guruji and certification to teach Ashtanga yoga. He completed the third series of Ashtanga yoga and is now learning the fourth instalment with Sharath.