Shakti Dance, between the dense and the subtle alchemy
Movement. This is the word which underlies the vital experience of Samantha Cameron. In childhood he discovered dance as a means of overcoming problems caused by a transient stuttering. Years later dipped in the depths of a renewal so transcendent as staff his encounter with yoga. Writes Aurelio Alvarez Cortez (in the photo, Samantha Cameron).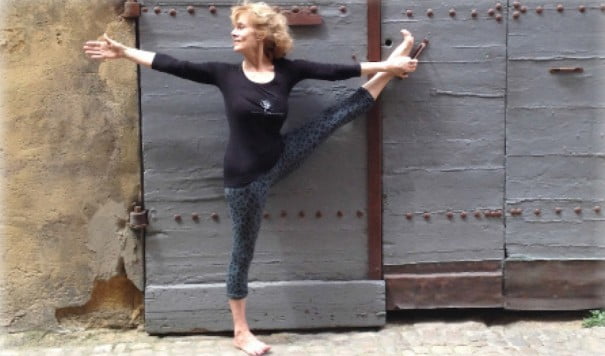 She is the creator of Shakti Dance, the discipline which combines yoga with dance. It has its training centre in Boston, United States, and this year comes back to Spain, this time to participate as Special guest of the IV Congress Mediterranean of Yoga, in Valencia, from 12 to 14 February in the sports complex and Cultural La Petxina.
Transoceanico dialogue flows as an appetizer. "I started taking ballet classes classic when he was seven years old, so I could relate to those around me and to overcome a stuttering." "I felt free and I was able to express the joy that was inside me", says at the beginning of the talk.
Thus he came to form both as dancer as choreographer at the UCLA (University of Los Angeles, California), integrated artistic groups of Fame in New York and created his own Corps de ballet. But there would be a surprise on his way to take a yoga class with Anna Forrest, known Professor in the California environment. There was perceived "an immense energy that renewed me, otherwise continue with the idea of the movement", as you remember, in such a way that the pranayama, mudras and mantras reached intense levels of experience.
He soon got the idea to merge dance and yoga, and created the bases of Shakti Dance. With much respect and attention was plunging into the new, looking for music to do a filigree work, by connecting the body with emotions. "Classical music, but also folk songs, jazz, and American, European, countries Spain melodies I like much in particular", detailed with a voice that brightens at the time.
And not just music, also inspires it poetry of Unamuno, Mary Oliver, Hafiz, Rumi o Whyte… "These writers connected to the spirit nature, and the nature of our humanity," says enthusiastically, pointing out that "whatever the inspiration, helps us to listen to the universe, to open new doors of perception and creativity".
The name of Shakti It is all intended to indicate that "we move to discover and reveal the divine what's in one's self, the powerful energy of the creation", and the effects of this mix of yoga and dance are similar to the of the tantra yoga. However, notes that you as "yoga is life and life is yoga", all the roads of the discipline yogic are useful to open, expand the energetic channels.
As particular data, designated as greatest benefit Shakti"stimulation of whole process of healing, creativity and joy. I can cultivate the spirit and increase sensory perceptions through female connections", reaching an"Alchemy between the dense and subtle, the ordinary and the extraordinary".
To teach Shakti Yoga Dances it is necessary to first have a formation of 200 hours yoga and Shakti Dances, 35 hours of training. In this regard, its creator adds: "for now, my work is in the United States, but there are many people in Europe asking for training and I would like to achieve it".
Finally, Samantha invites everyone to participate in the IV Congress Mediterranean of Yoga, in Valencia, saying: "will be a moment of joy, making u"n trip where we will dance with the open heart".
The information with respect to the participation of Samantha Cameron in that event, and the programme of activities, in www.congresosdeyoga.com