Isabel Ward in the program 'to point to the 2'
You can not miss this beautiful practice of conscious breathing Isabel Ward offered last Friday in the program 'to point to the 2'. If not you can see the entire program from the main, go directly to the Chrono 1.34.30 (final minutes).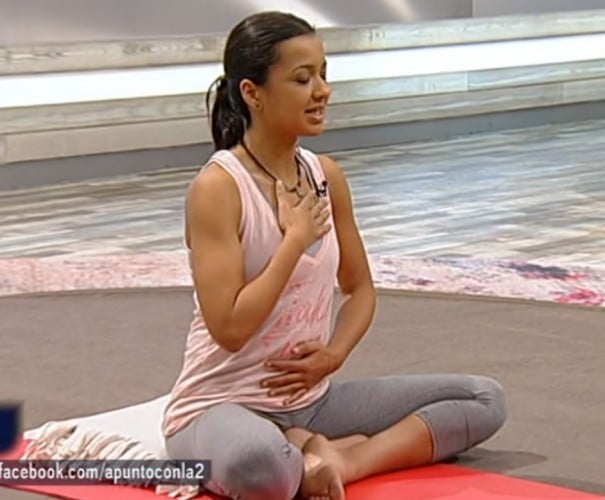 The link to the program is: http://www.rtve.es/alacarta/videos/a-punto-con-la-2/punto-2-18-12-15/3413619/
After start the video, can you tell him directly at the moment 1.34:30, which corresponds to the practice yogic.
Our partner Elizabeth Ward, founder of Yoga AnandamayaIt will shoot a series of practices of yoga and meditation for this program of 2 (which, by the way, is the most "visible" of television programming).
Isabel was selected to lead these practices of yoga in the program from which the production team of the program will displayed some of their videos produced by Yoga network next to Aomm.tv. Watch them all here: