Become a instructor of yoga in the EIY with reduced price
Now you can train as Yoga instructor at the international school of Yoga at a significant discount. Another good opportunity to deepen your own growth and development of your personal practice. New call for vacancies for February.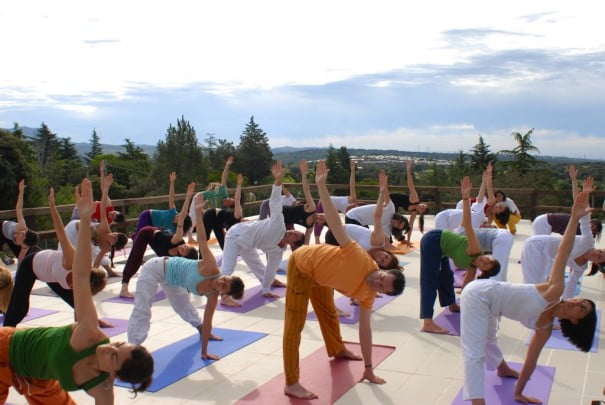 Yes, if register by December 21, You'll get a significant discount on your training!
After the success obtained in October and November of the Yoga teachers training calls, international school of Yoga opens the registration period for a new group of Yoga instructors (200 h) formation, with home in February of 2015.Y also discounted price.
This course is taught in weekend mode, which includes one weekend a month from February to September, more a residential five day retreat in summer.
Yoga Instructor Training offers to interested persons the opportunity to deepen, in their own growth and as a basis for improving the practical personnel, is for a specific interest in preparing for the teaching of Yoga in its various applications.
The EIY refers to the training of teachers of Yoga as an intensive process in which the student has the opportunity to learn and evolve from tools that provides Yoga, depending on their own capabilities, desires and experiences, and without forgetting the ancient tradition. The training offered by the school is characterized by its inclusive, open and human character, whose ultimate goal is the integral development of the self.
Training courses provide different views and methods, styles or versions with the purpose of creating a objective, at the time that integrates the universality of Yoga. It follows an intense education aimed at training in the different aspects of this ancient discipline, with a solid theoretical basis, a good command of the psychophysical techniques and a safe teaching methodology.
Teaching is eminently practical, by this the attitude vital and her own practice personal are essential in this formation.
The international school of Yoga is a reference institution which offers an excellent and comprehensive program for Yoga teacher training, in its various forms on campus (in Madrid, Elche, Mallorca, Santiago, Cádiz, Sevilla and Valencia), OnLine and residential. The student who is close to the international school of Yoga is that training is, 200 h (level I - Instructor-), both 500 h (level II and III - teacher-Master), is certified by the international most important organizations, such as the Yoga Alliance, the European Yoga Federation and the Spanish Federation of Yoga professional.
For more information and reservations:
http://www.escueladeyoga.com/formacion/formacion-presencial/madrid/marid-1o-nivel-fin-de-semana-febrero-2016
91 416 68 81 T - 648-078-824-677 253 399. Calle Fuencarral 134 - Alburquerque - 28010 entry. Madrid.