Books / about the Yoga. The architecture of peace, of Michael o' ' Neill
The meditation of a great master of photography about the essence of yoga and a wonderful photographic tribute to this ancient discipline. It is what is in this great work replete with dazzling images of Michael o' ' Neill. Published by Taschen. Price: €49.99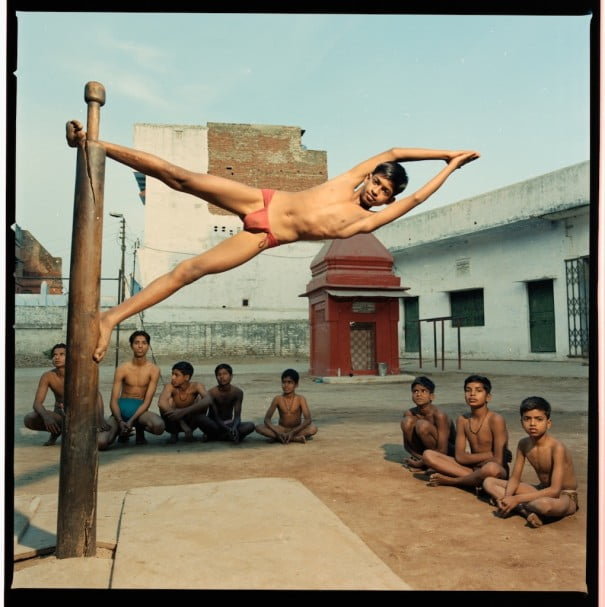 You will see a selection of these photographs and more information on this
page.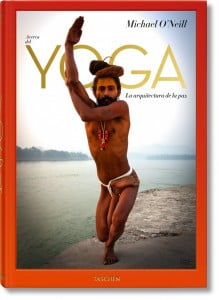 They have been required thousands of years to make the yoga practice in a few monasteries throughout the Himalayas to offer in specialist centres all over the world. Bathing with santons in the Ganges or chanting "om" along with a chorus of thousands of voices, the photographer Michael O'Neill He decided to enjoy and to shape the world of yoga in this crucial moment in its history. The result is a powerful photographic tribute to this ancient discipline that has been transformed in a worldwide phenomenon, with more than 250 millions of practitioners around the world United in a spiritual, mental and physical exercise.
Best known for his photographs of famous, O'Neill began portraying the most influential Yogis of our time: B. K. S. Iyengar, Shri K. Pattabhi Jois, T. K. V. Desikachar, Rodney Yee, Colleen Saidman and Gurmukh Kaur Khalsaas well as famous people by integrating yoga into their luxurious lives, as Donna Karan, Sting and Trudie Styler. It was an opportunity to honoring teachers and join his lifelong passion for photography with his new love for yoga and meditation.
But to deepen in the discipline, became more intense the impulse to document the true origins of yoga, leaving behind the prominent figures and poses. For a decadeO'Neill explored far from the traditional epicenters meditate with monks in the Tibetan plateau, sadhus live in their tents at the Kumbh Mela and marvel at guys who practiced the mallakhamba, a sport that is little-known, Kochi fight gyms. O'Neill said: «I just wanted to pay tribute to the classic line of yoga and understand this unique moment until you pass».
This extraordinary selection of workscollected for the first time It tells the story of yoga as never before had told, with almost 200 photographs, mostly unpublished.
Two of the most important models of O'Neill, His Holiness Swami Chidanand Saraswatijiteacher of meditation, and Eddie Stern, guru of Ashtanga yoga, contribute to this work with his texts on the role of yoga in contemporary culture, the history of the discipline from the time of Patanjali and power healer of what the photographer called «the architecture of peace: a series of postures that the practitioner is approaching Infinity ".