Get your plans for this weekend
If still haven't plans for this weekend, we suggest you some of the highlights: retreats, yoga nidra, yoga for couples, gong bath... Like every Thursday, Yoga network It collects these attractive quotes the organizers send us to info@yogaenred.com.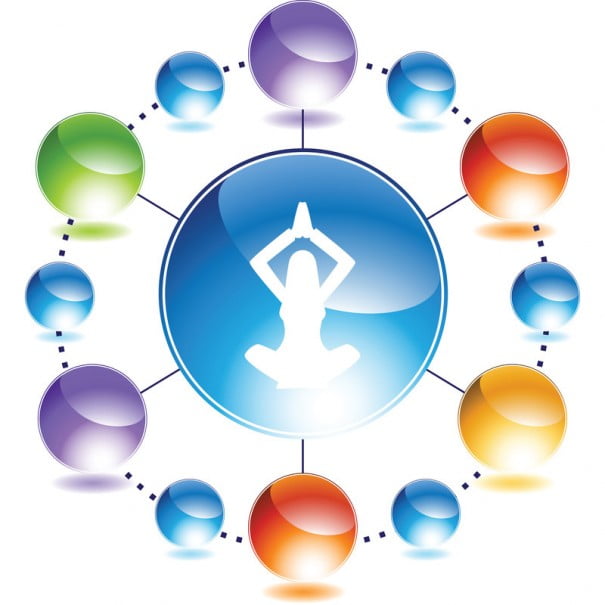 Friday, October 16
Start training of Sat Nam Rasayan level 1 & 2
SatNam Rasayan is an age-old technique of meditation that is, at the same time, the art of healing of Kundalini Yoga, in which, the only instrument of healing is the conscience of the curator. The student learns to remain stable in a State of neutrality and mental silence, ceasing its identification with the contents of the mind. Thus perceived the object of healing as inseparable from itself, a manifestation of his own consciousness beyond any interpretation or conjecture.
With Sat Nam Rasayan, you will learn to interact with others in a natural way, to have meetings without being slave of prejudices, to feel this in yourself and the world that surrounds you. Traditionally this art is taught to heal others. It helps to release trends and limitations on the body, mind and spirit. These trends are the most common causes of disease. In doing so, turns on the auto-regeneradora capacity of the organism, and life is lived in a clear and balanced manner.
Trainers: Guru Dev Singh, Ambrosio Espinosa Goñi and his team: Mariano Borrego, Adelina Gamallo (Chiky) and Elena Leg.
Contact: GuruPrassad Singh.T 958287219 /yoguiji@kundaliniyogagranada.es
Where: Kundalini Yoga school - Yogiji. ADA. Constitution, 20. Granada
More information: http://www.kundaliniyogagranada.es
Bathroom sounds
Through the magic sound of instruments as Chinese gong, bells, Tibetan bowls, quartz, tambourines and singing bowls, we can give ourselves completely to deep relaxation and delving into a shamanic journey into the interior of our being. Vibrations flow of soft and harmonious manner throughout the body, stimulating and balancing the field energy and physical, to subtly undo internal locks.
Bath of sounds will take lying on mats, cushions and blankets, to let us go. At the beginning there will be a guide to begin the journey. Dare to flow with the healing vibrations of these powerful instruments! It is necessary to reserve a place in advance.
It teaches: Antonella Brunetti, sonidoterapeuta.
Contact: info@despertardeluz.es 677 68 39 48 T
Where: Awakening of light space. C/Euripides, 84 (Valdemoro-Madrid)
More information: http://www.despertardeluz.es/
Removal of yoga and nature
October 16-18. Have time to enjoy and explore yoga practice is the fundamental idea of this weekend, regain our inner balance, according to the body, mind and spirit in an atmosphere friendly, cheerful and relaxed atmosphere where power, also devote time, pamper us and connect with our heart, our roots, far from the rush watches and daily routines that we absorb.
We invite you to experience something different and be able to meet and share with like minded people. An opportunity to savor each moment in a place of silence, meditation, and openness. Includes: Accommodation + full Board + classes + concert singing harmonic-bowls.
It organizes: OmYoga.
Price: €150
Contact: info@omyoga.es - T 695576497 - 606302085
Where: Diafanum - Santa Cruz del Valle (Ávila)
More information: http://www.omyoga.es/
Detox fasting-based juices and yoga retreat
October 16-18. A weekend of fast based on freshly squeezed juices prepared by a team of professionals of different disciplines of health and ensuring a comprehensive purification (body - mind). A program accompanied by daily yoga classes and meditation in an idyllic setting surrounded by nature.
It takes to experience the benefits of a Detox program specially designed to rejuvenate the body, breaking with old habits and adopt a healthier lifestyle!
Contact: info@sansyoga.com/0034 636301777 t * early booking discounts
Where: CASSÀ de la Selva. Girona
More information: http://www.sansyoga.com/es/retiros/detox/
Saturday, October 17
Start course of introduction to Sanskrit
For all those people who have a desire to learn the bases of the Sanskrit but cannot do regular classes during the week.
6 on Saturday from 10.00 to 14.00 and from 16.00 to 18:00
Bases of Sanskrit grammar
Pronunciation
Writing and reading of texts
Recitation of mantras
Dates: 17 October 2015, 14 November, 12 December, 23 January 2016, 13 February, 19 March.
It teaches: Montserrat Simón. A degree in philosophy. Postgraduate Diploma in history of religions and diploma in Sanskrit by the BHU (Varanasi, India). He studied Sanskrit and philosophy in India with teachers of the tradition, from an academic aspect as well as spiritual. Practice yoga since 2004 and gives classes from 2012. Formed at various levels of Focusing. Currently collaborating with Casa Asia Madrid and various centers of yoga that teaches courses and workshops in Sanskrit, oriental philosophy and yoga, trying to communicate with enthusiasm the essence of these teachings.
Where: School of Yoga tables. Madrid
More information: biijayoga@gmail.com/ T 605 800 697
https://www.facebook.com/biijayoga
http://www.escueladeyoga.org/index.php/talleresc/curso-de-introducci%C3%B3n-al-s%C3%A1nscrito-detail
Training of instructors of Yoga Nidra
Nidra is drama of our amygdala vivid situations, is more than an interior cleaning, learn how to not accumulate tensions and live situations in perspective. Your knowledge will provide us the methodology necessary to apply in cases of phobias, fears, anxiety, depression, addictions, trauma and conscious or unconscious blocks, etc. Nidra It means in Sanskrit, sleep, but physically since the mind is awake and alert, during your internship we will move between sleep and wakefulness, this will only get the positive message we want to send to the unconscious with total effectiveness.
Target audience: Teachers of Yoga, therapists, psychologists, teachers, health workers, executives and anyone interested in this subject without limitations of any kind.
Contact: Tel 622154315 or info@anandayogainstituto.es
Where: Pilates Torremolinos Centre. C / Decano Antonio Zedano, 3 6-29620 Malaga Office
More information: http://www.anandayogainstituto.es/
Top Zaragoza Yoga teacher training
New Yoga teachers training course, recognized and supported by AEPY (Spanish Association of Yoga practitioners). Training in yoga completely and quality according to the principles of yoga traditional and genuine of the India, enriched and complemented by other Western contributions from both Psychology and different body techniques, thus adapting teaching to our society, culture and current needs.
An integrative and creative approach to the Yoga whose transmission is characterized by the use of a pedagogy and practical methodology which prioritizes the experiential learning and personal research. The training is open to those who wish to deepen the knowledge of Yoga and/or aspire to engage professionally in his teaching. Integrative Yoga Darshana school offers you:
Diploma accredited by the AEPY (Spanish Association of Yoga practitioners)
Program criteria UEY (European Union of Yoga)
Complete and quality education
Professionals with extensive experience and training
Active and experiential pedagogy
Personal growth and basic training in psychology.
Small groups
Personalized follow-up
Professional recognition
It teaches: Gemma Vidal Pinart (Director of training, Yoga teachers from AEPY and a degree in psychology, with more than 20 years of experience in the teaching of yoga).
Open enrollment: info@darshanayoga.es / T 685 890 988-606 282 066
More information: http://www.darshanayoga.es/
Sunday, October 18
Workshop of Yoga for couples
You invite to participate in this workshop, where you can enjoy of it strength, balance and resistance that you provides work with a companion, and how not, follow enjoying of the practice of yoga.
Contribution: €15. It is not necessary that you come also matched, there will do it for weight and height.
Facilitator: Ana Belén Manzano, teacher of yoga and meditation.
Contact: viveconyoga@hotmail.com T 696765004
Where: Wiphala. Calle Valdemoro 3. Arroyo Culebro. Leganes, Madrid
Day of full consciousness in Altea
The Sunday day 18 of October, day 15 of November and day 20 of December will celebrate the days of full consciousness in Altea it old. This is as always a meeting open to all, all are welcome. The power of full consciousness has the ability to heal and transform our lives.
The practices taught by Zen Buddhist Thich Nhat Hanh - simple practices and observe the breathing, walking, speaking, listening, and eat in full consciousness - can deeply touch elements that make us feel good and that nourish our ability to respond to life with clarity, compassion and understanding. There will be a group of whatsapp to coordinate the seat car from Valencia.
Contact: send whatsapp to Ernesto (665432199) and will be in charge of creating the Group and include you. Coordination Sangha Interser Valencia.
Facebook Sangha Valencia https://www.facebook.com/groups/128589237251979/
Where: Altea La Vieja (Alicante). Finca Santa Barbara
More information: http://www.interser-valencia.org/