What do the weekend
Este fin de semana hay muchas actividades para seguir profundizando en nuestra práctica: Yoga Nidra, Círculo de cantos sagrados y mantras, taller de pranayama, yoga depurativo, dos master class con Carla Sánchez… Toma buena nota.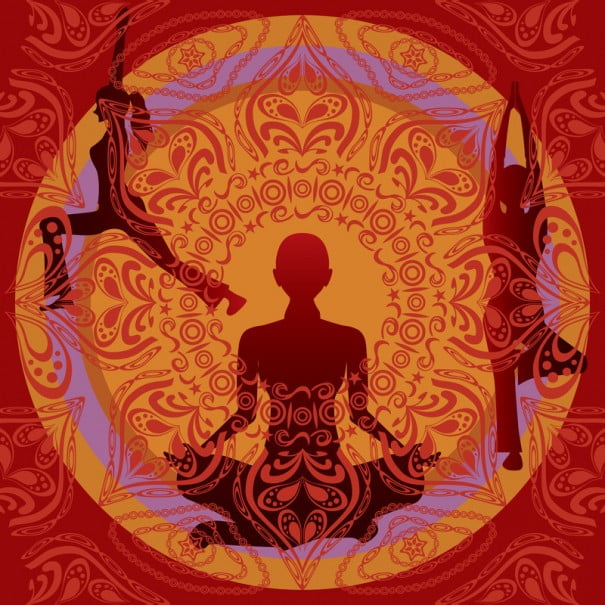 Viernes 2 de octubre
Taller de introducción al pranayama – Yoga y respiración
Breathing is a vital process whose influence reaches all aspects of our being, and why yoga gives so much importance. The way we breathe reflects our physical condition, mood and mental, and in the same way if we consciously Act in breathing get benefits at all levels.
It teaches: Antonio J. Sánchez, teacher of Yoga of the international school of Yoga
Price: €30
Registration: T965 446 674 / info@espigol.es
Where: Room Espígol in Elche (Alicante)
More information: http://espigol.es/taller-de-pranayama/
Círculo de cantos sagrados y mantras
La estructura sonora del sánscrito, el más antiguo de los idiomas conocidos, contiene una forma sutil de energía mística. Cuando cantamos un mantra, estos canales de sonido comienzan a vibrar, tanto si los recitamos como si los cantamos internamente.
Será una tarde especial de cantos sagrados, celebración y meditación, a través de la música y los mantras. Un regalo para nuestro alma, en estos tiempos de tanto ruido exterior.
It teaches: Tara Walsh nos transportará con su voz dulce, hacia un viaje sagrado y ancestral.
Price: 7 € . Necesario previa inscripción.
Where: Centro el Árbol de la vida. T 633289080 C/Conrado del campo, 1. Madrid
More information: http://www.elarboldelavidacytn.es/
Sábado 3 de octubre
Curso de Reiki nivel II
3 y 4 de octubre. Con este nivel, conocido como el mental-emocional, trabajarás con situaciones emocionales y mentales ya que entramos a modificar y sanar esos campos energéticos. En este curso se realiza una iniciación a tres símbolos sagrados de Reiki, que se enseñan y se implantan en las manos del participante. Los diferentes tipos de tratamientos que se aprenden dependen de la combinación de estos tres símbolos. Es imprescindible haber completado el nivel I de Reiki anteriormente.
Opening hours: Saturday from 10:00 to 14:00 and from 16:00 to 20:00. Sunday from 10:00 to 14:00
It teaches: José Carlos Santacruz
Registration: T 965 446 674 /info@espigol.es
Where: Room Espígol, Elche (Alicante)
More information: http://espigol.es/curso-de-reiki-nivel-2/
Taller de Yoga Terapéutico: Yoga Nidra + concierto de Raga
Yoga Onírico, el ensueño consciente. Yoga Nidra + Concierto de Raga .Yoga Nidra es más que una meditación, es un yoga terapéutico restaurador y una poderosísima herramienta de transformación personal y de sanación del practicante.
Se han comprobado sus efectos sobre insomnio, depresión, fibromialgia, hipertensión, ansiedad, cefalea, colesterol, tratamiento de adicciones, control del peso, etc. Con técnicas de visualización podemos programar y sembrar nuevas semillas en nuestra psique profunda para hallar la determinación necesaria para el cambio que andamos buscando y encontrar la orientación que necesitamos dentro de nosotros mismos accediendo a nuestra parte creativa e intuitiva. Liberamos los cuerpos físico, emocional y mental, vaciándonos de memorias limitantes y experiencias que nos siguen condicionando desde el pasado.
Practicamos tumbados, por lo que no necesitas 'estar en forma' o haber practicado y conocer las posturas del yoga físico. Cualquier persona es apta para este viaje interior en el que transitamos desde la receptividad y la relajación profundas hasta descubrir en el fondo del ensueño nuestro potencial interno, las respuestas que ansiamos encontrar.
Facilitators: Jorge Benito, de Yoga Nidra; Mario C. Marí, bansuri, instructor de meditación Sahaja y chamánica; sarod
Contribution: €10
Information and reservations: Teléfono 91 366 1041, móvil 639 819 503 o correo electrónico: info@espacioronda.com
Where: Espacio Ronda. Calle Ronda de Segovia 50, Madrid
More information: http://espacioronda.com/
Comienzo Curso Formación de Profesores Escuela Dhyana
Escuela de Yoga Dhyana, de Murcia
Address: Juan Ortiz. 14ª Promoción. T 968277477 / 699582688
More information: http://www.yogadhyana.com/
Dos Master Class con Carla Sánchez en Matadero Madrid
3 y 4 de octubre. Carla Sánchez, profesora de yoga y actriz, ofrecerá dos Master Class de yoga en La Cineteca del centro Matadero de Madrid, durante la celebración de Another Way Film Festival. Es el primer festival de cine sobre progreso sostenible de la Comunidad de Madrid.
Opening hours: 11:00 horas. Duración: 90 minutos.
Price: gratuito Necesario reservar
Where: Centro Matadero. Madrid
More information: http://www.anotherwayff.com/
Domingo 4 de octubre
Taller de yoga depurativo y batidos detox
El cambio de estación es el momento ideal para depurar el cuerpo y prepararlo para la nueva temporada. Con esta intención hemos creado este taller orientado a la limpieza del cuerpo (y mente) y a ayudar a introducir nuevos hábitos saludables.
La práctica de yoga de hora y media de duración, estará enfocada en trabajar con asanas depurativas del organismo y ejercicios respiratorios que ayudan a eliminar toxinas.
Para terminar, nuestra experta en nutrición nos dará algunos consejos sobre alimentación y nos enseñará a preparar deliciosos batidos verdes depurativos.
Where: Yogainmadrid. C/ Atocha 20, 2º derecha. Madrid.
Reservations: T 625 111 045 / anieto08@gmail.com
More information: https://yogainmadrid.wordpress.com/