Harmony, the essence of yoga
En estos tiempos de contrarios y extremos, recordar que la Armonía es la base del yoga así como su fruto más inmediato, recupera esa esencia tántrica de nuestra disciplina, elevándola como la conciliadora entre Cielo y Tierra. Escribe Carmen Viejo Heredero.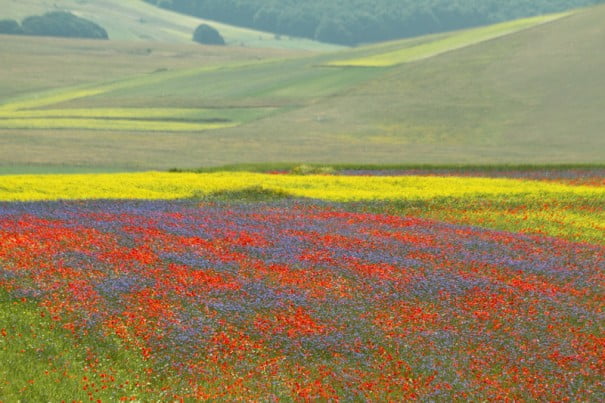 En el Sutra 12 del primer libro de los Yoga-Sûtra, se explica que para la suspensión de las fluctuaciones mentales, precisamos dos condiciones: Abhyasa And Vairagya. La primera condición alude a la necesidad de practicar con esfuerzo, disciplina, ardor y voluntad individual. Pero la segunda condición implica desapego, inegoísmo, entrega, fluidez y fusión.
Es el primer par de contrarios con el que se encuentra el yogui y que tendrá que conciliar como un buen equilibrista: el deseo, la voluntad y la energía son necesarias para llegar a la práctica, pero tendrá que armonizarse y avenirse con la intención adecuada, que irá surgiendo conforme avance, en forma de búsqueda interna, entrega y renuncia a los frutos de la práctica.
Cuando nos tumbemos en la esterilla y construyamos el àsana, pondremos en práctica esta primera conciliación, pues el àsana queda definida por el justo equilibrio entre esfuerzo y firmeza (sthira) y belleza y relajación (sukha). Así, dice el Sutra 48, cesa la turbación causada por los contrarios.
Such is a sana perfecta boda entre Cielo y Tierra, el abrazo fácil entre yin y yang, lo mejor de la voluntad individual con lo mejor de nuestra naturaleza fecunda, nuestro aspecto patriarcal y nuestro aspecto matrístico, colaborando juntos a la de una.
Así el yoga obtiene su belleza y sentido. Ni tenso ni blando; ni en agitación ni en inercia, ni dogmático ni indolente, ni deslumbrante ni opaco, ni duro ni quejica, sino bello, construido en equilibrio, en bondad. En armonía…
Carmen Viejo Heredero (Ahimsa)

Profesora de Yoga, licenciada en Ciencias de la Información y titulada por la Yoga Vedanta Academy (Escuela de Sivananda) y por la Asociación Española de Practicantes de Yoga (AEPY).

Workshops and retreats in Granada

Información: T 620549192 ahimsayogandalucia@yahoo.es

Association for Nonviolence and The Harmonious Development of Human Beings "Ahimsa Yogam Andalusia"

Próximo taller de "Yoga y valores humanos": Sábado 19 de septiembre en el albergue juvenil de Víznar, Granada.