Proposals for a meditative weekend
Meditar en un ambiente grato, con la energía del grupo, puede ser una idea muy indicada para este caluroso fin de semana. Aquí tienes una cuantas propuestas interesantes.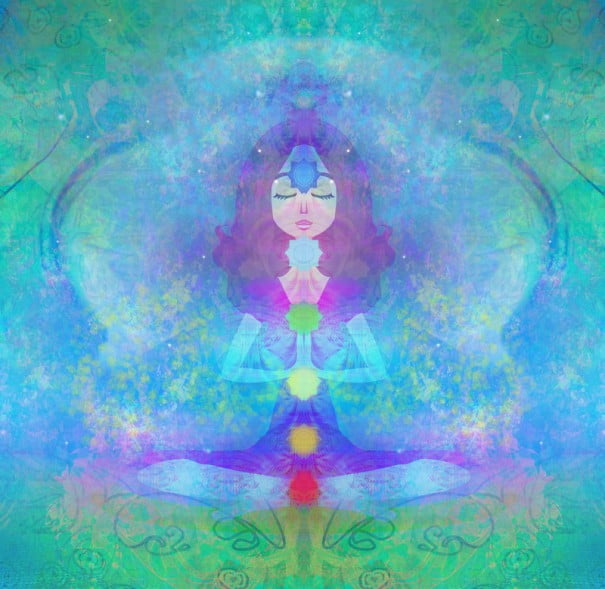 Viernes 10 de julio
Taller de Atención plena, Mindfulness, en la naturaleza
Del 10 al 12 de julio. Taller basado en el Programa del Centro Médico de la Universidad de Massachusetts (EEUU) y de su Clínica antiestrés, llamado MBSR (Mindfulness Basado en la Reducción del Estrés). En este taller se muestra, de forma progresiva mediante teoría y ejercicios, los conceptos y técnicas básicas para adentrarse en la práctica de la Atención Plena.
Los objetivos son: Reducir el sufrimiento y el dolor. Reconocer y gestionar el estrés. Minimizar los efectos negativos de la ansiedad. Aumentar la concentración y la atención. Reconocer las emociones. Mejorar la calidad del sueño. Aceptar la realidad tal y como es. Aprender a respirar mejor. Fortalecerse ante la adversidad. Aprender a relajar cuerpo y mente. Disfrutar del momento presente aquí y ahora.
Where: Aldeasaz (Segovia)
Information and reservations: Jose Luis Diaz | 673 74 04 97 T | info@eligeturealidad.com
Guided meditation
Se trata de una meditación apta para todo el público, ya que al ser guiada cualquier persona puede realizarla, pues sólo es necesario seguir las instrucciones de la monitora de relajación y meditación.
Es necesario traer ropa cómoda y calcetines.
Inscripciones/contacto: aquaaura-madrid@outlook.com / T630 624 121. Plazas limitadas
Where: C/ Alberto Aguilera nº 5, 2º dcha. Madrid
More information: http://www.aquaaura-madrid.es/
Sábado 11 de julio
Taller de posturas invertidas
Ver el mundo al revés te otorga otra perspectiva de ti con relación al entorno. Nos obliga a trabajar los temores más profundos, como perder equilibrio y la estabilidad (perder el control). Tener la capacidad de invertir tu cuerpo dejando la pelvis por encima del pecho y de la cabeza, te libera, te hace sentirte liviano y más libre. Afianza la seguridad en ti mismo realizando posturas que tu mente te dice no puedes hacer y descubre la magia de sentirte estable en tu centro.
Abierto a todos los niveles ya que trabajaremos variantes de las posturas. Plazas limitadas a 10 personas.
It teaches: Irma González
Contact and registration: sarasvatidanza@gmail.com/T 606 64 49 87
More information: www.antaryoga.com
Creación de Mandalas
Dinámico y divertido taller para conocer cómo, a través de los mandalas, puedes expresar lo que hay dentro de tu ser a través del dibujo, la pintura y la influencia de la música. No es necesario conocer técnicas de dibujo ni de pintura, sólo la intención de liberar tensiones y relajarse.
Se empieza con una breve introducción acerca de los mandalas, beneficios y formas de creación de los mismos. Luego, y según el tema específico de cada taller, a través de meditaciones guiadas, se realizarán varios dibujos de mandalas que el participante creará desde cero, expresando y activando su centro creativo y ayudando a su psique a reorganizar la información de su universo personal, a la vez que lo ayudará a relajarse, mejorar su concentración, calmar su mente, aquietar sus emociones y estimular sus habilidades innatas para resolver problemas.
Contact: T 676 060 263 / talleresycursos@oentandem.com
Where: OenTándem. C/ Las Infantas, 18, 1º. Madrid
More information: http://www.oentandem.com/content/
Curso de Iniciación a la
Integrated technique of meditation Amrita)JA.)
Se ha comprobado que la meditación y el yoga son herramientas útiles para restablecer el equilibrio interior y la claridad y la paz mentales. No pierdas esta oportunidad de experimentar una poderosa técnica de meditación tal como la enseña la internacionalmente reconocida líder humanitaria y maestra espiritual Amma.
IAM meditation technique combines gentle relaxation exercises with a method of meditation effective and easy to practice that anyone can perform comfortably in only half an hour. Some benefits:
It reduces stress and anxiety
It increases energy
It reduces anger and frustration
It improves health and well-being
Increases the productivity and it efficiency
You can enjoy a deeper connection with the own be
Opening hours:9:30 a 20h, un día intensivo.
It teaches: Javier Ruiz Calderón (Shankara)
Requirements to participate: be over 18 or 16 and authorization of parents or guardians; commitment written of not disclose the content of the course (is signed by the day of the course).
Participación en los gastos: 10€ (material y alquiler de sala). El curso se imparte de manera gratuita.
Information/registration: info.inscr@yahoo.es / T 635346088 from 6 pm. You must write to confirm that there are square and receive the instructions to register.
Where: School of Yoga in the tables C/ Isabel Colbrand 10-12 (Las Tablas) 5th floor, local 131. Access by Alfa III-A1. Madrid
More information: http://www.amma-spain.org/index.php/meditacion-iami
Concierto meditativo
La música surge, de ese no lugar donde todos estamos. La escucha abre la puerta. La sangre, las manos… Vamos.
El sábado 11, a las 20:30, cayendo el atardecer, levantando el vuelo.
Dónde: Templete de Música del Retiro
Puedes venir libremente, y colaborar económicamente como te sugiera tu conciencia.
Contact: T 670208498
More information: http://laescucha.org/