New events for the international day of Yoga
Already is more about the great party of the yoga in all the world. We have assembled new calls that are added to those of which we have already reported. You can get information on published writing 'Day international of the Yoga' in the search box of Yoga network.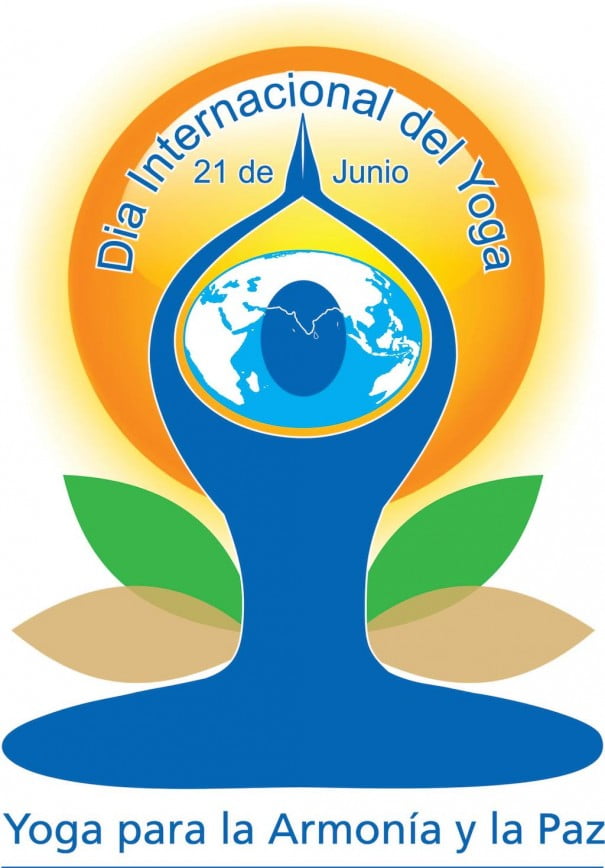 You'll also find information and all the posters of local events in this great page:
https://diainternacionalyogaespana.wordpress.com/
And on the page of the official acts of Madrid:
http://diainternacionaldelyoga-madrid.es/
Let's look at these new appointments:
-Zaragoza
Throughout the day the various branches as Hatha yoga classes there will be yoga, Kundalini yoga... There will be also workshops, meditation, mantras, etc.
Place: Large park, Jose Antonio Labordeta
Organized by: FEDEFY with the collaboration of the Embassy of India
See complete Program in the poster colgado en https://diainternacionalyogaespana.wordpress.com/
– Extremadura
Encuentro the Saturday 20 Saturday in the Hospedería Villa de Montanchez, in Montanchez (Cáceres)
Program:
9'30 11: reception of participants and delivery of identification.
11 to 11.30: presentation of the event in the Auditorium of the hospederia Villa de Montánchez.
11'30 to 13'30: different styles of Yoga classes.
13'30 to 16'30: food and rest.
16'30 at 18: presentation of a book of meditation.
18-19: Harmonic singing session.
19-20: collective meditation (not dimension).
20-21: link concert, group of Indian and African music.
The program is open to any changes. If you have something to contribute don't hesitate, and if you want to give class put a message on the page saying style that you want to impart, the profes@r name and contact telephone number.
It would be interesting to us registraramos to get an idea of the people who are going to come and prepare the meeting spaces and places to eat. You already know that registration is totally free but need to know how many will participate to prepare everything.
Contact: https://www.facebook.com/lucia.mera.16
– San Feliú de Llobregat
In Father Christmas, from 9.30 to 10.30 a.m.: Hatha Yoga in a group for adults, with Luke "isa Lozano (Ananda-Kanda), Ramon Muntanyola (Choral Union) and Hatha Yoga in a group for children, with Maruja Rabat (Choral Union), Manuel Baena (Parish Centre, House of Youth).
11 am to 12:00 loga PEAR people in wheelchairs, with Luisa Lozano, Ramon Muntanyola, Maruja Rabat, Manuel Baena
12 to 13 h: Kundalini Yoga with live music (Ethnic Tree), with Daniel Gomis (the Complex, House of the woman), Sheila Kaur (House of the woman)
13 to 14 h: Kirtan (Chanting of Mantras) and live music with Ethnic Tree
With the collaboration of the Ayuntamiento of San Feliú de Llobregat, instituciones y otras empresas locales Kanday-Ananda.
-Nerja (Málaga)
̈Celebrando ̈ living Yoga Workshop in las 09.00 horas in the Centro Cultural (teatro) of Nerja.
Nature of the workshop of Yoga:
United in harmony, sharing our deep love for planet Earth, practitioners of Yoga in all countries of the world give thanks to the Sun, Surya, when it is at its highest point of the sky. We enjoy practicing together a few chains fluids of asanas, meditating on the light and creativity that awakens us the Sun within us; and so we celebrate life.
This workshop is part of the TDCA Forum; Festival of art, culture and spirituality, 19-21 June, 2015.
-Ponferrada (León)
Around the theme "expressions of Yoga are endless and ever-changing. "Its essence is one and unchanging", has joined the Group of Yoga teachers of the Bierzo from different schools, working for the same purpose: improve the health and well-being.
They say in their press release: "follow the guidelines of the General Assembly of the United Nations, in its release A/69L.17 on 7 November 2014, where textually says:"
Recognizing that the yoga offers an approach to holistic of the health and the welfare.
Recognizing also that more widely disseminated information concerning the advantages and, by implication the Yoga would be beneficial for the health of the world's population.
Decides to proclaim June 21 international day of Yoga;
2.I nvita to all Member States and observer States, United Nations system organizations and other international and regional organizations, as well as civil society, including non-governmental organizations and individuals, to observe the international day in an appropriate manner and in accordance with the priorities national, in order to raise awareness of the benefits reported to practice yoga.
Why this wonderful, with the collaboration of the municipality of Ponferrada and various social organizations, we invite you to participate free of charge, the Sunday, June 21, in Estacion-arte, the program that we designed for this purpose".
-El Escorial (Madrid)
The Yoga Art Studio Center has organized a not-free event. They communicate:
We want to join in the celebration of the international day of Yoga, this gift to humanity to facilitate our sensitivity towards life, welfare, toward the most sublime expression of our being.
We'll have a full Yoga session of 2, 30 h in our classic fishing park under the blue sky...
Children will have a practice tailored: Yoga, Acro Yoga, games and discoveries in another area of the Park... Bring your mat and the picnic to share! We started at 10, 30 pm. Upon registration.
Price: adults€ 10. 5 children. €10 discount each extra family (father, mother, brother... grandparents...)
Place: Park of the splice. El Escorial
Information and contact: www.yogaartstudio.com / 91 896 01 05 T / 645 58 43 95
-Algorta (Vizcaya)
June 21st is celebrated the international day of Yoga. This day aims to establish a new era of peace in the world. In Anahata, we collaborate with other schools of yoga in a program open, different and options for all those interested, more information here.
Furthermore, as an open Association and service we want to celebrate it by opening our doors and selfless offering our activities in yoga and meditation all week from 15-19 June, where we engancharemos to the activities planned in Getxo
Come to our Center in Algorta, Calle Iturgitxi nº 8 and enjoy with us.

Anahata Cultural Association
C / Iturgitxi nº 8. Under
Algorta. Bizkaia