Book / vinyasa krama yoga manual
In the latest edition of the book fair of Lion, the book has been Vinyasa krama yoga manual, based on the teachings of Srivatsa Ramaswami.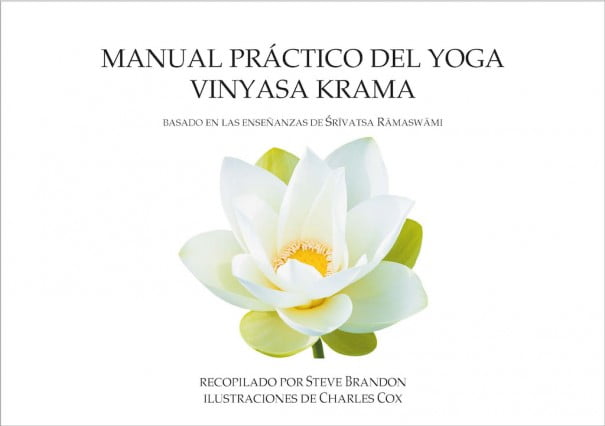 Is translated by Oscar Montero, Professor of the Victoria Yoga Center and student of Ramaswami, who studied more than 30 years with Krishnamacharya.
It is a condensed version of the book from Srivatsa Ramaswami The complete works of vinyasa yoga. It contains more than 900 asanas and vinyasas, divided into 12 sequences and sorted according to their difficulty.
It includes the principles and foundations of vinyasa krama yoga, a section about the practice of vinyasa krama and a list of sequences and postures.
It has a special for daily use in practice: A4, intuitive and clear, it is bound in spiral, with glossy paper. It is essential to learn the yoga of Krishnamacharya.
For sale in Shepherd library and Artemis Leon for €36