Book / Yoga, body smiling, Juan Carlos Márquez
A book enjoyable, light and very full on the Yoga written by the veteran trainer Juan Carlos Marquez and exquisitely illustrated by Jose Chazeta. Will be very useful for the understanding of who wants to approach is to this discipline and philosophy of life in which many have found knowledge, harmony and peace inside.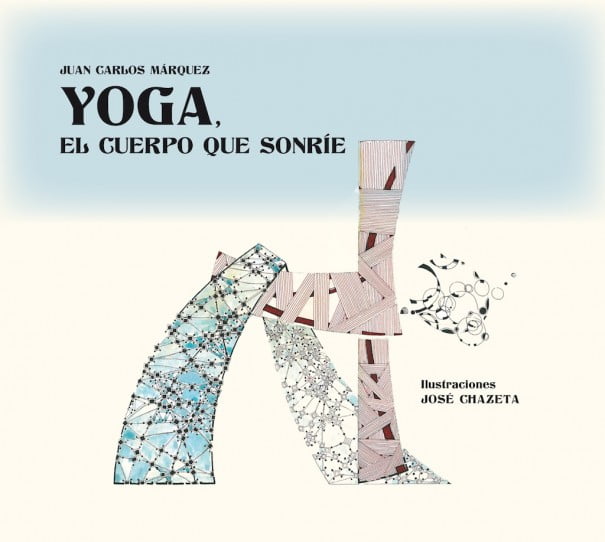 He own Juan Carlos Marquez explains what were their motivations to write:
"The idea of writing this book grew out of a need." Over the years I've been teaching Yoga, I found many people interested in expanding their knowledge on this subject, know more theory. And it is that normally in Yoga classes we went we just enough to practice. The time of a session does not give for more.
After a class or at a seminar, when someone asked me that I advise any good book that is closer to my way of understanding Yoga, I have always acted in the same way: trying to see what kind of person was that demanded I Council and needs had (not a person active than an intellectual or spiritual concerns is the same). Once you asked needs, invited him to read any book in particular.
However, I must confess that none of those books they recommended I have ever seen fully reflected, and why I decided to write a text which could be of help to the practitioner Yoga according to what I've lived and found me useful and inspiring.
In each person, Yoga takes a 'colour' depending on the individual nature. In my case, the Yoga always has has been linked to freedom and beauty.
Since I practice Yoga I've never felt limited but that, on the contrary, with each door that I opened it showed me a landscape more and broader, new ways of understanding and living. On the other hand, the beauty, so always present in art,-in painting, literature and music — has been what has given me the joy of living this way as a practitioner of heart. The first course that I taught there by the 1990s, with a painter friend, was titled 'landscape painting and meditation'. One of the last years has been 'Yoga, Mantra and music'.
Therefore, this book is not only theory and explanations for the practice of Yoga. Also wants to be a inspirational text for practitioners seeking to open new horizons in its interior from a point 'fresh', sensitive and open. As Joseph Campbell used to say: "Follow your joy and open doors where the doors did not exist".
Would not like to end this words without pointing out that the secret of Yoga is practicing with soul and a smile".
Juan Carlos Marquez
Book orders: sevilla@sadhana.es 954 22 96 42 T
More information: http://www.sadhana.es
The authors
Juan Carlos Marquez born in Seville in 1965. Practice Yoga since 1987. In 1991 he began to teach and, since 1993, is dedicated exclusively to the study and teaching of Yoga. Since the year 2000 is Yoga teacher trainer for the National School of Sadhana.
His work of Yoga has been closely linked to the arts, especially music and research on new methods of teaching. These methods is characterized by its clarity pedagogical, his sensitivity and originality, and in them the student is the Center and goal of the work.
Jose Chazeta Martinez born in Haan (Dusseldorf, Germany) in 1962. He graduated in fine arts from the University of Seville. He began the practice of Yoga from 1997 as a result of a related art personal research. Yoga teacher training courses in school Sadhana of Seville, where he presents the book as thesis in 2009 Yoga without student, Prelude on the artistic level of the book which concerns us, Yoga, body smiling, where have converged the maximum plastic header with the greater experience/experience of Yoga as a holistic discipline.