Yoga can prevent the most frequent causes of death 5
The prestigious Harvard Medical School, says in his impeccable work of promotion of the health, physical exercise, among which includes the practice of yoga, can improve our risk for five of the most frequent causes of death: hypertension, diabetes, heart attack, depression and some types of cancer. Writes the Dr. Pilar Luna.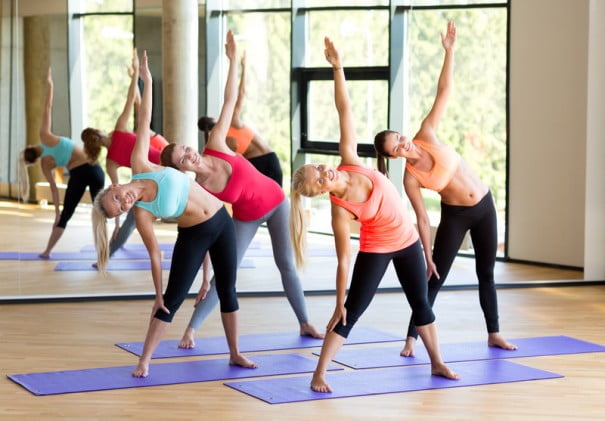 Exercise has the power to keep you from developing high blood pressure, diabetes, stroke, depression and some forms of cancer, says the Harvard Medical School (The exercise has the power to protect us from high blood pressure, diabetes, heart attack, depression and some types of cancer).
Little by little yoga is being recognized in the West, and we have more and more scientific evidence of the health implications, ranging from the modification of the phenotype to relaxation or the decrease of neuroendocrine mediators that cause cellular oxidation, cell aging or stress.
Harvard Medical School warns that yoga can be a complement, but to keep it aerobic exercise: walk an hour for example, at a suitable rate for our physical situation, i.e. (as proposed by the yoga, Sthira-Sutkham) between the effort and the comfort.
Apply this, let our students or our friends is a way to improve health, but en the case the complement is yoga, will also improve our emotional state, our capacity for happiness (adversity management) and also that of our fellow beings and our planet. Who can resist this?
Approaching the DIY (international day of Yoga) and insurance that is within your reach celebrate it, spread it somehow. Here are some ideas.
Ideas to "catch" the enthusiasm for yoga
Leave a space to make a small practice: inside or outside.
Is to have coffee with friends who do not know or do not practice yoga and talk to them about their benefits. Many items that Yoga network public can help you to do a little search and prepare a fact sheet.
Attend some of the events organized with some friends who still do not practice.
Pay someone a few classes, so you are encouraged to have the experience.
If you are a professional: looking for some NGOs which need volunteers to teach activity with risk groups.
If you work in a company and you're trained, you enter yoga activities of Corporate Social responsibility; everyone will thank you.
And above all to stay in the present moment, with a heart installed in great compassion. The world needs a change from the inside. Promote it!
Pilar Luna It is doctor and teacher of Yoga.