Agenda para un fin de semana de luz y paz
¿Qué mejor para este fin de semana que conectar con la vida y con su luz, a través de la paz y la alegría del yoga, la música, la naturaleza, la danza, la sabiduría…? Estos talleres y eventos llegan cargados de la mejor energía para elevarnos el espíritu y llenarnos de serenidad el corazón.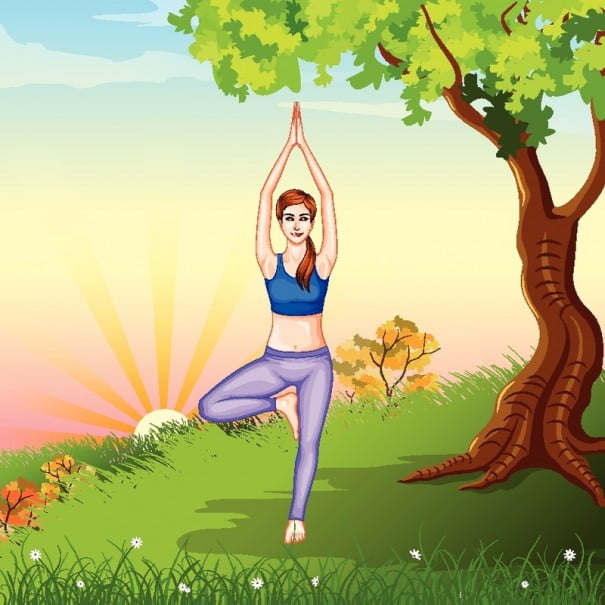 Viernes 22 de mayo
Crea tu huerto urbano ecológico
Es un taller ideal para darnos cuenta que podemos decidir qué consumir, productos frescos, de temporada y ecológicos, sembrados y cuidados por nosotros mismos, tanto si tienes un espacio mínimo terraza, balcón, macetas, como si dispones de uno más grande, patio , jardín o prefieres alquilar una pequeña extensión de huerto en las cada vez más numerosas opciones de terrenos hortícolas para arrendamiento en Madrid.
Aprenderás a conectar más con la naturaleza, y ver como todo está interconectado en el universo, los elementos que hacen posible la vida en ti se condensan en el alimento agua, tierra, fuego (sol), aire. Una de las mejores terapias anti estrés, y de autoconocimiento,
Como elegir la mejor zona para tu huerta. Sistemas de riego. Calendario hortelano de Madrid, Asociaciones/Rotaciones. Cuidados y mantenimiento de los cultivos. La salud del huerto (plagas y enfermedades más comunes).

Semillas y semilleros. Cómo crear tu propio banco de semillas y plantel en un invernadero.

Preparación del terreno. Cómo hacer compostaje.

Técnicas para crear un bancal de cultivo.

Pasear por la huerta: cómo observar y poner en práctica lo aprendido en la huerta.
It teaches: Antonio Gabriel Buenaventura (Asociación y Huerto Grama). 22 y 23 de marzo
Contact: T 91 382 27 33 / info@padmasanacenter.com
Where: Padmasana Center. C / sea of Oman, 34. Madrid
More information: http://www.padmasanacenter.com/
Ganesha Kirtan
¡Ven a cantar a Ganesha! Un kirtan para celebrar las festividades de los hijos de Shiva en India. Ganesha (Vinayaka Chaturthi) y Skanda (Skanda Sashti). Cantaremos algun stotra a Ganesha. Haremos Japa Ganesha, y Homa con fuego. Traed velas y flores de caléndula, las pondremos en un bonito mandala de luz.
Enviarme un mensaje a través de la página de facebook si queréis colaborar. Si así lo sentís podéis venir vestidos de multicolor, para darle un toque de celebración.
Guide: David (Jaya Deva)
Entrada libre con donación voluntaria de 5 € para gastos de organización.
Where: Jardín de Hara. C/ De la Fraternitat, 25, (Gracia) Barcelona
More information: https://www.facebook.com/events/876183015778596/
Sábado 23 mayo



Santosha: La capacidad de estar en paz
Una oportunidad de encuentro entre practicantes para reforzar la actitud de santosha, estar satisfechos, agradecidos y en paz con el aquí y ahora. Meditación, asanas, pranaya y observación nos llevan a ese estado natural tras una buena sesión de yoga.
Veremos cómo trasladarlo al día a día. Cómo vencer la inercia sin perder la paz, cómo estar satisfechos sin renunciar a la aspiración de mejorar nuestro mundo.
It teaches: Carmen old heir (Ahimsa)
Opening hours: de 9 de la mañana a 8 de la tarde.
Price: €35
Contact: T 620549192 / ahimsayogandalucia@yahoo.es
Where: Youth Hostel of Viznar, Granada
Taller de Yoga en pareja
Para aprender y practicar Yoga en pareja, modalidad llena de ventajas y beneficios.
Opening hours: comienzo a las 10:00 horas
He gives: Yolanda Gutiérrez
Information and reservations: 91 233 20 29 t / apymprofesoresdeyoga@gmail.com
Where: C / Romania, 24, Madrid
More information: http://profesoresdeyoga.org/talleres.php
Taller de Chrakradance
El Círculo de Yoga Silencio Interior organiza este taller para que a través de la danza equilibres todos tus chakras. Disfruta, baila, ríe y equilíbrate.
Contact: info@silenciointerior.net T 616 660 929
Where: Zarzalejo (Madrid)
Conferencia de Swami Rameshwarananda Giri
Su título, "El sentido de la meditación en nuestros días". Nos encontraremos en Barcelona para recibir las enseñanzas de Swami Rameshwarananda Giri, un ser extraordinariamente evolucionado que resulta próximo y accesible, y que maneja líneas de conocimiento y desarrollo espiritual explicadas con nuestros propios códigos.
Opening hours: de 11 a 13 horas
Where: CCCB, Centre de Cultura Contemporánea. C/ Montalegre 5. Barcelona
More information: http://sisespaidesalut.com/
Cena solidaria a favor de la ONG de Amma
Cena Solidaria a beneficio del la obra social y humanitaria de la ONG "Embracing de World" liderada por Amma. El 50% de lo recaudado en la cena se entregará a la ONG. Menú abierto: 14,90 € (con agua) / 16,50 € (con bebidas) Por la conservación y regeneración medioambiental y de la naturaleza.
Reservations: T 915535502 y 690334737. Ref. 'Cena solidaria Amma"
Where: Restaurante Ecocentro. C/Esquilache 4. Madrid
Domingo 24 de mayo
Taller de Yoga & Música meditativa en Vivo
Práctica de Yoga Shri VIvek Integral con música del sarod en vivo, para tener una relajación profunda en el cuerpo y en la mente. Ven a disfrutar de los beneficios de un yoga completo que trabaja todas las dimensiones de la persona. En esta ocasión, te hemos preparado una sesión de yoga con música meditativa a cargo de Manish Shrestha Vivartana, instrumentista de sarod.
Combinando la experiencia del yoga Shri Vivek con la música meditativa, conseguirás una mayor relajación del cuerpo y la mente, que te ayudarán a sentir bienestar y alegría.
No es necesario tener experiencia en yoga, sólo ganas de relajar el cuerpo y la mente para sentirnos mejor!
Contact: 93 531 27 49 / hola@centroprasad.com
Where: Centro Prasad. C/ Industria, 96, entreplanta. 1ª. Barcelona
More information: http://www.centroprasad.com/