Agenda para disfrutar del fin de semana
¿Te apetece disfrutar del calorcito y del aire libre, practicar yoga o bañarte en sonido? Pues aprovecha para viajar a Valencia, Carabaña, Barcelona, Torrelavega, Elche… Mira qué actividades más inspiradoras… (Y si te lanzas a hacer un retiro, consulta

here

o en la

Agenda)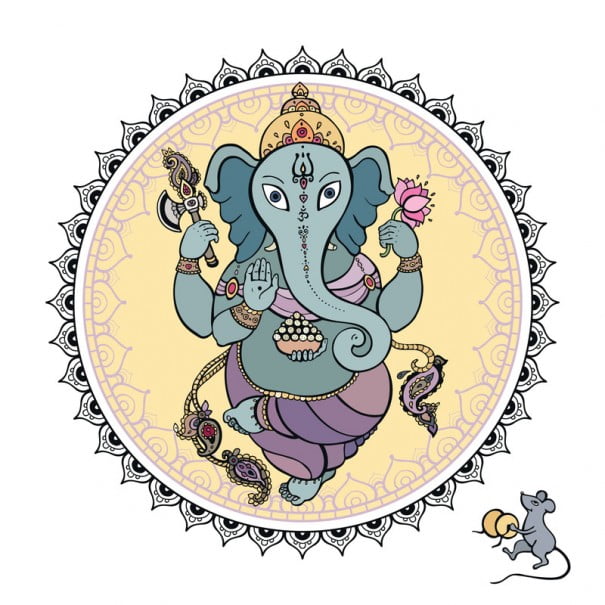 Viernes 15 de mayo
Spring Yoga Festival
15, 16 y 17 de mayo. Por segundo año consecutivo se organiza el Spring Yoga Festival, festival de yoga a nivel nacional que se celebra el 15, 16 y 17 de mayo en el Campus Deportivo de la Universidad de Valencia. El año pasado, Valencia acogió la primera edición del Spring Yoga Festival. El objetivo es acercar a todo tipo de público las bondades del yoga de manera lúdica y festiva.
Where: Campus Deportivo de la Universidad de Valencia
Formación de yoga para niños y familias: cuentiños
15, 16 y 17 de mayo. Como acercar el yoga a l@s niñ@s a través de los cuentos. Un curso práctico-teórico de 3 días. Cuentos y dinámicas para enseñar yoga a niñ@s, cuentos de relajación, dinámicas para desarrollar la imaginación, la creatividad y la memoria de l@s niñ@s, imágenes, canciones y música para estimularles y ayudarles en la expresión y en la concentración.
It teaches: Lisa Howe, de la asociación catalana Ioga a l'escola (Yoga en la escuela). Profesora y formadora de yoga para niñ@s e escritora de cuentos infantiles.
Registration: iogaalescola@gmail.com
Where: Happy Yoga Laforja. Barcelona
Sábado 16 de mayo
Introducción al Kriya Yoga
XVI Ciclo de Perfeccionamiento para Profesores de Yoga 'Introducción al Kriya Yoga', En esta era de complejidades, el Kriya Yoga es uno de los sistemas más poderosos para despertar el potencial espiritual del ser humano: la Kundalini.
Hay muchas técnicas que pueden ser utilizadas con este propósito y todas tienen su propio lugar, pero las prácticas del Kriya Yoga son superiores con mucho; son las más sistemáticas y accesibles al ser humano de nuestra época. El Kriya Yoga realiza la necesidad más importante de la humanidad, despertar la Kundalini de una forma suave y natural.
It teaches: Swami Tirthananda Saraswati (Dr. Francisco Luid)
Where: Barcelona
More information: http://www.iyta-es.com/media/54fed57bf382f.pdf
Taller de iniciación a los cuencos tibetanos
Los cuencos tibetanos eran usados por los monjes para meditar, sanar y crecer espiritualmente desde tiempos anteriores a Buda. Estas técnicas fueron mantenidas en secreto durante siglos. Afortunadamente, hoy en día, podemos disfrutar de ellos y de todos sus beneficios. En el taller se estudia el uso de estos cuencos para el beneficio propio y el de nuestros seres queridos. Se dará teoría, pero sobre todo, se practicará con cuencos de diferentes tamaños.
Opening hours: 8 horas, de 10:00 a 14:00 y de 16:00 a 20:00 h
It teaches: Guy Gómez, sonoterapeuta, kinesiólogo y músico
Contact: T 630 96 94 10 / guy@afinateconlavida.es
Where: Carabaña, a 30 min. de Madrid
More information: http://www.afinateconlavida.es/
Baño de sonido con Didgeridoo
Consiste en regalarse un momento muy especial y sanador en nuestras agitadas vidas, mediante el profundo y conmovedor sonido del Didgeridoo ritual. Es un medio para acceder facilmente a nuestro niveles más íntimos y misteriosos, que pocas veces nos permitimos visitar.
La vibración del didgeridoo, como otros instrumentos ancestrales, penetra a todos los niveles; físico, emocional, energético y espiritual, armonizando por resonancia y ayudándonos a desalojar negatividades, emociones tóxicas, stress, y desquilibrios del sistema nervioso y glandular.
It organizes: Centro Luz Shakti
Address: C/ Serafín Escalante 6, 1º izqd. Torrelavega (Cantabria)
Contact: T 658 90 78 74 / info@centroluzshakti.es
More information: http://www.centroluzshakti.es/
Curso de Reiki nivel I
16 y 17 de mayo. Reiki can be a way to find oneself. It can be said that the Reiki acts at all levels and in all diseases. Bodily discomfort, psychological disorders, metabolic dysfunctions practically wide human health responds positively to healing with Reiki.
Opening hours: sábado de 10:00 a 14:00 y de 16:00 a 20:00 / domingo de 10:00 a 14:00
It teaches: José Carlos Santacruz
Price: €90
Registration: 965 446 674 t / info@espigol.es
Where: Room Espígol, Elche (Alicante)
More information: espigol.es/curso-de-reiki-nivel-1/