The importance of the practice of yoga
Transformation comes from practice, action, the application of energy in a concrete fact. Other things we can do: talk about yoga, say that we are going to go to yoga, that we do yoga or that we want to do, but what will really create effects and change reality is concrete and conscious practice. Pablo Rego writes.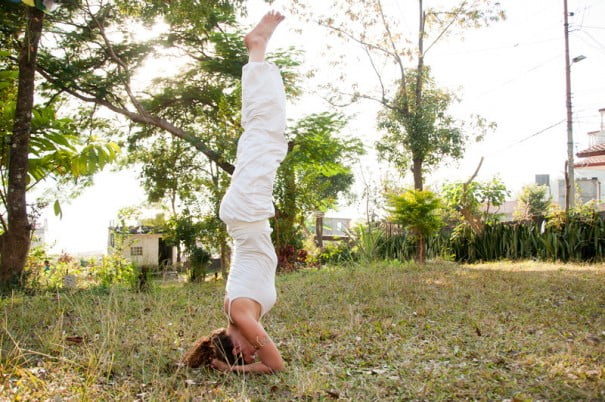 The great Swami Sivananda he said that "an gram of practice weighs more than a ton of theory," and it's because practice is what transforms the reality that we want to transform beyond the mental conceptualization of it.
For different things to happen to us, different actions need to be done. When we look in yoga for an activity to change some aspects of our reality - permanent dissatisfaction, nervousness, physical weakness, permanent pains, anxiety, overweight, rigidity, emotional states such as anger or depression, illnesses declared or beginning to manifest, etc.- the first thing is practice, with all that it entails.
Giving us the time to regularly do a yoga session is open a crack in reality that doesn't conform to start changing it. Those moments given to relax, to focus on our being, to travel inward, are pauses in time so that we can feel differently. And in that state, performing concrete exercises, using our body and its resources, orienting the mind towards a destination of realization and well-being, leads us to live reality from another side, as another experience.
Transformation is a conscious path, that it is only possible with the learning of new habits that help us to master our behavior and emotions, our nervous system, strengthen the will to start choosing other experiences alittlebites.
And all the time will be there that space dedicated to practice, since it is in it that the new perception that can lead to change or physical, mental and/or emotional balance in the rest of our lives.
Yoga poses are designed and designed to mobilizing energy que se aloja en las fibras musculares de todo el cuerpo, tanto en órganos como en músculos estructurales. Las combinaciones de ejercicios y respiración consciente desarrollan el poder metabólico del cuerpo, creando un ámbito cada vez más saludable para nuestras células y su desarrollo. La relajación profunda y la meditación actúan sutilmente en la organización equilibrada de los centros de energía y su armonía.
La constancia y la paciencia son sin dudas necesarias para llegar a percibir verdaderos cambios en nuestro ser. Lo bueno es que el yoga nos proporciona Tools para lograr esos estados, y si los dejamos actuar conseguiremos crear un círculo virtuoso que nos impulse a conseguir el cambio a mediano y largo plazo.
De a poco, la práctica del yoga nos va llevando a nuestro equilibrio original, y cuando esta práctica se transforma en un hábito podemos mantenernos allí mucho más fácilmente. Y al estar en nuestro centro, podemos elegir desde allí, podemos actuar desde ese lugar para conseguir que las cosas que hacemos, las relaciones que podamos tener y la forma en la que nos relacionamos con las personas y situaciones que nos rodean se adecuen mucho más a nuestras necesidades verdaderas. Por lo que conseguiremos, a través de ese camino, construir un mundo en el que podamos encontrar mucho más bienestar y, por qué no, felicidad.
Paul Rego es profesor de Yoga (Federación Internacional de Yoga). Terapeuta Masajista Integral. Diplomado en Ayurveda
More information: http://yogasinfronteras.blogspot.com.ar