Documentary / journey to the bottom of Calle Ramiro
It is very close to be released documentary Voyage to the bottom of Ramiro Calle, on the life journey of the Yogi (and promoter of yoga) best known in Spain. Three trailers give us a precise idea of how the final result will be.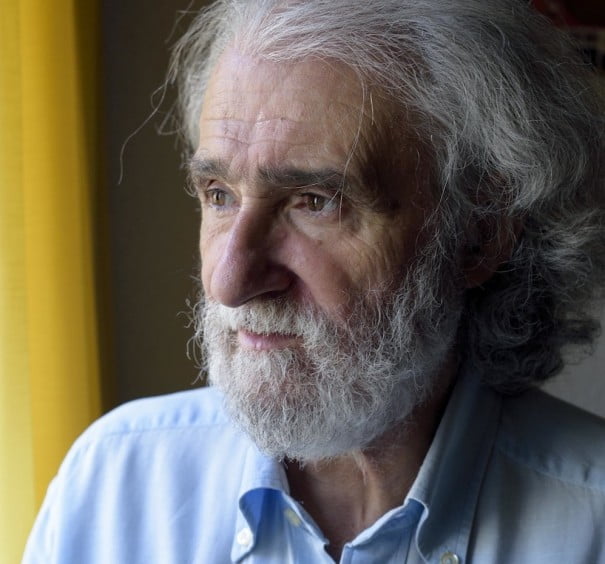 After more than 30 hours of recording in charge of filmmakers Jose Pazo and John S. Betancor, in the coming months will debut this documentary that traces the life, thought and work of Calle Ramiro.
We have always thought, those who know Ramiro Street many years ago, that if this character was born in another country more generous Awards, a minimum State had granted already an award or a medal. Merits every you, as your amazing ability to work (more than 200 books) and its incessant pursuit of the dissemination of yoga (more than 40 year), just to mention the most obvious.
Highly-respected teachers in the current yoga as Danilo Hernandez and many others recognize have discovered thanks to a book of Ramiro yoga. Currently, this urban Yogi continues always faithful to itself, defending the traditional yoga wishful thinking but poses no pretensions of lighting. As is it, boundless energy, activity and wisdom.
We recommend the three trailers that include, you not miss the third, where intervening characters friends and students of Ramiro, all assiduous practitioners of yoga and meditation: (in order of appearance) MAria Luisa Jimenez Marquis, Joaquín Tamames, Jesús Fonseca, Cesar Vega, Ignacio Fagalde, Angel Fernández Fermoselle, Antonio García Martínez José Ignacio Vidal, helium Clemente, Paulino monk and Arturo Meson.
Trailers:
https://www.youtube.com/watch?v=uisS0qtrNEQ&feature=youtu.be
https://www.youtube.com/watch?v=X78Vx9BXUeo&feature=youtu.be