On the role of FEDEFY in the certificate in Yoga instruction
Mayte Criado, Director of the international school of Yoga and Vice President of the Spanish Federation of entities forming of Yoga (FEDEFY), answers to new questions that have reached the drafting on the certificate of professionalism of instruction in Yoga . Read here all the previous questions and answers.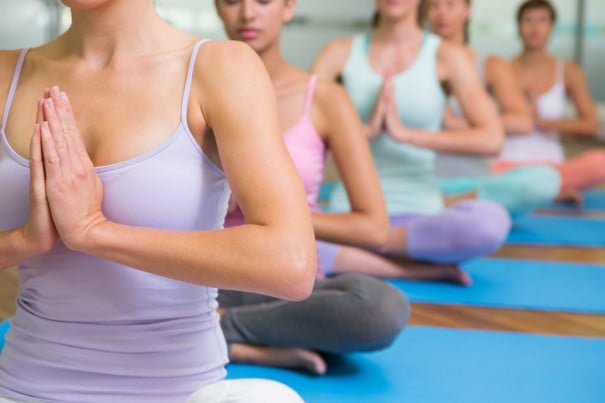 Question Manuel:
"I am Professor of yoga with many years of experience. "Appreciate you, Mayte, that I aclarases the following concerns, because I believe that many other teachers may be interested also".
1) does the FEDEFY have a way of own communication with affiliates?
Response of Mayte Criado: Of course, that FEDEFY has a direct means of communication with its members. No doubt. But it is important to know that its affiliates are entities, associations or federations. The communication channel is exceptional and is carried out through various means with people representatives of such entities. As its name suggests, it is one Federation of Yoga-forming entities. If you belong to any of these entities of FEDEFY, need more extensive or detailed information, you should speak with your representative there so you report directly.
(2) is FEDEFY, as that representative of the yoga world, has carried out any management to ask the Ministry appropriate to put up the recognition of prior experience and titles that we have?
Response of Mayte Criado: FEDEFY represents the most important entities of Spain that Yoga Instructores-Profesores are. On behalf of them and attending to the interests of many teachers of yoga as you have lots of experience, undertaken efforts and initiatives for which the autonomous communities ("than are those that must proceed to convene the processes of") recognition"of this experience) to implement the Public calls for Yoga instructors accreditation based on your experience. So much so that in particular has been achieved that the Generalitat de Catalunya (pressed by the entry into force of the law in that community sport) has already closed two calls. We are also in talks with the community of Madrid (which in principle does not seem to have budget) and the community of Andalusia and others.
I recommend you re-read my responses from the start where I explain what are these calls.
(3) would not be better that yoga teachers have a professional association to defend these rights?
Response of Mayte Criado: There are associations of teachers of Yoga. Usually the associations that are created around a school of Yoga teacher training and that, obviously, agglutinate teachers whose journey is the same or similar. Many of these associations were founders of FEDEFY precisely to be able to "defend" together "the rights" of our Yoga teachers associated.
(4) I am somewhat uneasy with implementation underway official training; the same can happen if the FEDEFY does not do anything now to defend our rights, these rights may be unrecognized, into oblivion. Because things have to at least try them.
Response of Mayte Criado: We are all anxious. But I assure you that FEDEFY has no more interest than the preserve those "acquired rights" that you mention and try, to the extent possible, that the "formal training" does not pose any "threat" to teachers that we have spent many years sharing our experience in the Yoga world, nor to schools we teach a teacher training based on an authentic experience of Yoga.
This norm that regulates the profession of Instructor of Yoga is a reality, and as such we must try to host it and adapt in the best possible way. We know that you will never be able to replace or to direct experience or training of Yoga based on inherited ancient knowledge whose carriers are the schools, centres, teachers and associations recognized in the world of Yoga, as well as in the personal processes of growth and true transformation.
Our thanks to Mayte Criado, Director and founder of the international school of Yoga (see curriculum) and Vice President of the Spanish Federation of entities trainers of Yoga)FEDEFY). As such, it has been working, along with the rest of the representatives of FEDEFY, in the negotiations with the Administration since the beginning, more than three years ago.