All the answers about the certificate of instruction in Yoga
Yoga network pledged to clarify doubts and concerns about the Certificate of professionalism in instruction in Yoga. Mayte Criado, Director of the international school of Yoga and Vice President of the Spanish Federation of entities forming of Yoga (FEDEFY) went to our call to give answers to the questions of the readers. We have compiled all that have been coming to us in order to facilitate consultation.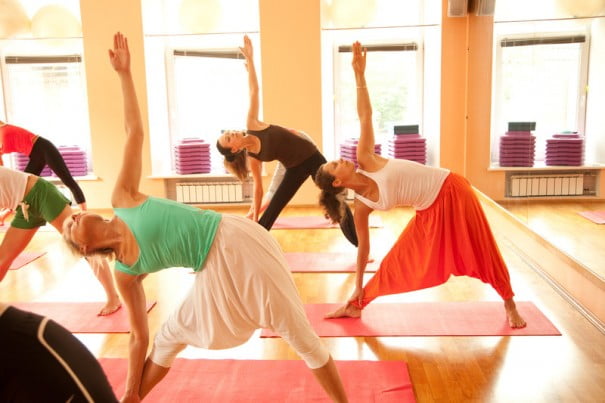 1. Montero asks:
"I would like to be to explain what actually regulates this Decree and what not." The Decree regulates the certification of a title, but does not regulate the profession. I'd like to explain this more in depth. Thank you".
Response of Mayte Criado: This Royal Decree 1076/201 published in the BOE of 5 September 2012 as professionalism certificate of Yoga instruction, not It regulates any profession or sector of Yoga. It should be very clear that the possibility of obtaining, who so wish, is an official professional certification as a Yoga Instructor. Therefore, to continue to serve as Instructor or Yoga teacher not It is obligatory to own that title.
However, in Catalonia (and for now, only in Catalonia), the famous sports law - approved by the Catalan Government - required, from 2015, to Yoga instructors who will teach their classes in areas regulated by this Act, Yes they must be in possession of this certification.
2 Nuria asks:
"I have done the 500 hours of training in the international Yoga school in Madrid. When I saw the publication in their journal of the official certification of the UPM got in contact with them to see if there was a possibility of the recognition of studies, but it seems that this option only is possible if officially certified modules are validated.
My concern is whether there is or there will be some form of official certification with this formation or if on the contrary must again perform a formal training with the cost in time and money it means. I understand that all teachers who are currently giving class will be with this same problem, but at the moment there seems to be very clearly."
Mayte Criado response: Obtaining this certificate of professionalism is carried out by two different ways. I'll explain it:
1. through a course like that just advertise the UPM or courses that offer some vocational training centres. These are entities that have been approved and authorized to deliver this certificate of professionalism. Almost all upper grade vocational training centres may, if they want to, impart such training. That Yes, it must be homologated. You can search a list of centres that are taught it by concession of the public employment service here.
You will see that the UPM and other entities are already doing it appears. The course of the UPM has announced much organized by a University and that is something at least very novel, and (fortunately!) will have two trainers very prepared (from the Iyengar school) for the Yoga modules. But there are some other entities providing it in Madrid and other provinces.
Be an approved Centre (the only ones that can issue the certificate) means to be recognized as such by the educational system and the autonomous community to which it belongs and, therefore, have met all requirements: square meters, license type activity, adaptation of facilities to the specific requirements of the training that is taught and... also have trainers who comply with the provisions of the Royal Decree itself for this certificate and in turn, approved them. Trainers must be graduates have also training pedagogical or, failing that, be psychologists or teachers or possess a related master's programme and, finally, have three years of experience in Yoga (do nothing else? Yes, nothing more).
Thus, anyone who meets the requirements to be a student, can be accessed to pursue this certification in one of those centres which, neither more nor less, are welcoming to a regulation that in no case may never replace the Yoga schools of reference (no currently no approved for this purpose Yoga Center. The reason is very simple: the facilities and licenses for Yoga schools do not meet required in general).
2. the second way is to get this certificate of professionalism through the calls made by the autonomous communities to Register, demonstrating expertise in the "sector" and so-called non-formal training, obtained through schools or Yoga, for example through the international school of Yoga centres.
What to do and what is? Very simple. The first thing (and also the most frustrating) is wait to which any autonomous community announce officially one of these calls. Normally, they do so by summoning a list of different certificates of professionalism. It should wait for that in that list you call of instruction in Yoga. This is the moment in which the school or centre in which a person has completed his training comes into play.
It is very important choosing to become a Yoga school whose program includes the contents of the certificate of instruction in Yoga, Since that time, you must issue a certificate detailed, signed and sealed, with the exact hours and the contents taken during the performed formation to its students and alumni. Of course, international school of Yoga includes such content more than their training and is ready to issue these certificates arrived timely. It will not only keep informed to its alumni, from immediately, on the call at the time in which any.
These calls, unlike Via 1 (the official courses to the educational system of degrees), do not require special requirements and you have completed secondary education higher or similar, do not. They are based on calling people who can demonstrate, on the one hand, a formation (as the of the international school of Yoga and other similar of at least 450 hours), but - warning! - on the other hand must demonstrate their experience as Yoga instructors. What is this? Because that cannot come saying that they carry so many years giving classes here and there, not. This must be taken into account and prepare! You have to prove it, well because declared activity of Yoga Instructor as a self-employed worker or worker employed, either because it has been in some Yoga as a fellow or Volunteer Center. Any of those things must have been carried out for at least three years in the last ten (2000 hours or 250 days worked). All this will require providing a legal working life report - with the heading of Yoga or similar!- or documents proving to have been intern or volunteer.
The Catalan Government has already made a call. This is due precisely to the need and hurry with Yoga instructors who live there can avail himself to the mentioned law of sport. And the rest of the autonomous communities? Because... waiting. Hoping that they have budget to do so and that they have the happy idea.
From the FEDEFY (the Spanish Federation of Yoga, Federation-forming entities comprising the training of teachers of Yoga most important schools of Spain) are promoting with all means at our disposal, that some community start a Call for professional accreditation. He has been achieved in Catalonia and we are in conversations in other communities such as Madrid.
3 Jose asks:
"We have a training in a private Centre will have the opportunity to validate it in any way?".
Mayte Criado response: Read my previous reply. Just add that this topic the word "recognition" it must not place, per the above.
4 David asks:
"Is it possible to get the certificate of professionalism of instruction in Yoga at present in Madrid? 
If so, what is the direction of approved by the public administration to obtain this certificate? "."
Mayte Criado response: It is possible, if you register for any of the courses organized by these centres and, obviously, you meet their requirements of admission.
5 Eduard asks:
"What specific disadvantages, at the time of finding employment, has a trained at a private Center yoga instructor regarding one formed in a centre approved by the public administration?"
Mayte Criado response: At this time is to the contrary. I.e. the individuals trained in courses where the official certificate is given not they are prepared to be Yoga instructors, and this whole sector knows it. It has many more advantages the title of a private Center, especially if it is a reputable school. Must be borne in mind that it is of a professionalism certificate and not the regulation of a sector. From the international school of Yoga we can attest, since we have hosted students in practices of these vocational training centers. They are not prepared and they should be a real training at a school of Yoga.
6 marina asks:
What associations related to yoga are dealing with this topic and what are its objectives and accomplishments?
Mayte Criado response: Basically the FEDEFY: www.fedefy.org
7 Raúl asks:
Not should validate the titles of the main associations instructor with the officers?
Mayte Criado response: Schools and associations who participate in first line throughout this process have struggled to make this happen, but with the official rules on the approval of centres and about who can or can not impart this certificate is very clear and inaccessible for many years who have been training Yoga instructors. We're still trying to alleviate confusion and impediments. We are working on it.
Above all, it is necessary not to forget the true meaning and purpose of Yoga, which has nothing to do with all these sheds. Those who have this detail well integrated and understood, it is certainly clear. Let us not forget.
8 Alison asks:
"I'd like to know if the yoga teachers working in gyms in Andalusia will have the same problem as in Catalonia. Be unemployed unless they have the certificate of professionalism as monitors of Yoga in 2015?
Mayte Criado response: Although some autonomous communities are already taking example of Catalonia and are studying the possibility of incorporating into their regulations the so-called sports law (law 3/2008 of the Parliament of Catalonia), yet there is no that approved such law or similar.
Means that not much will take to do this and that, late or early, will be a law at the national level. At the moment, from 2015 comes into force only in Catalonia. Any community that begins to study it and then adopt it, will give a reasonable period of time so that it comes into force, so there is still no alarms.
This law is to say to practice the profession of monitor or Yoga instructor at a gym or in physical activity-related centres, should be in possession of the professional certification.
9 Santiago asked:
"I see that you must first register. I'm in Guadalajara and they have not yet announced the call, so I guess I have to wait. And what about those who are forming?, is there a specific accreditation?
I can prove me providing a certificate as a trainer or how the thing? "."
Mayte Criado response: As incredible as it seems, this professional certification from Instruction in Yoga does not require that the Trainer imparts it should be in possession itself of this professional accreditation. I.e., not you have to be a Yoga Instructor.
Thus, the trainers of schools which offer teacher training and Yoga instructors (some with more than 30 years and even 40's experience) they may not teach any module or any topic of accredited professional if they do not meet the requirements that are detailed in the Real Decree 1076 / 2012 13 July 2012, containing specifications of the certificate of instruction in Yoga (BOE of 5 September 2012).
What are these requirements?
1 be a degree or diploma.
2. to teach first aid module, to be medical or diploma in nursing.
3. in addition to the above:
to teach specific techniques of Yoga module is they must provide proof of 3 years of experience.
to teach the module of programming of activities of Yoga is they must provide proof of 2 years experience.
to teach the methodology of instruction in Yoga module is you must provide proof of 1 year of experience.
to teach the module from first-aid must prove 1 year of experience.
4. in addition to the above, it is also necessary - at the same time-:
Accredit the educational competition. How? Through one of the following options:
Be a degree in pedagogy, educational psychology or become a teacher some university graduate in the field of psychology or pedagogy degree or a graduate degree.
Be graduate of anything other than those detailed in the previous paragraph and be in possession of the CAP (certificate of pedagogical aptitude). Can it be exempt from this those who possess a Master's degree enabling for the exercise of the professions of ESO, Bachillerato, vocational training and official schools of languages.
Demonstrate proven teaching experience of at least 600 hours in the past 7 years in vocational training for employment or educational system.
If you're a trainer with 10, 20, 30 or 40 years of experience, recognized, admired and that you've dedicated your life to Yoga and similar things... but do not meet the foregoing above: can not be this official professional accreditation of instruction in Yoga trainer.
And then what will be of trainers which carry a lifetime forming Yoga teachers and that are without a doubt the authentic transmitters of Yoga due to his experience and knowledge? As that continue developing its work in centers or schools as they have done so far. What's more, personally I think that even they will intensify its activity, Since people interested in become Yoga instructors, if really they are looking for a Yoga training with capital letters, can never settle or use this professional certification.
All this means many things, some very unfair, we all agree. Since the FEDEFY is working to lower, to the extent of the impossible, the impact that this certification is having in the world of Yoga. The most important thing is that We have to be aware of that the formations that are taught in the schools of Yoga of life (private training and non-formal) may never be substituted for this official certificate.
Our thanks to Mayte Criado, Director and founder of the international school of Yoga (see curriculum) and Vice President of the Spanish Federation of entities trainers of Yoga)FEDEFY). As such, it has been working, along with the rest of the representatives of FEDEFY, in the negotiations with the Administration since the beginning, more than three years ago.