A "bridge" to practice yoga
This long weekend of the "Puente de la Inmaculada" you present a range of withdrawals and stays for deepening the practice of yoga and meditation, among other activities, and also for change of scenery and oxygenate your body/mind. Here all the information and contacts. You sure you're still in time to sign up!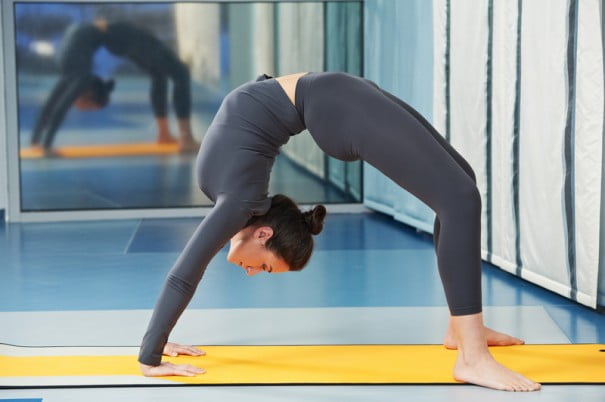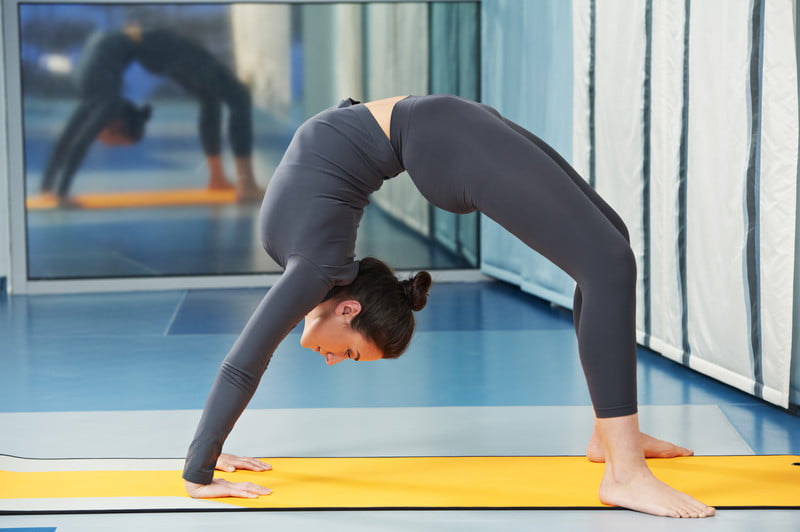 Friday December 5
Yoga Retreat in nature
From 5 to 8 December. Integral yoga, meditations on nature, connection with the elements, hiking aware, devotional chants "mantras" and more...
It teaches: Manuel Robles, Kirtan Raja, integral yoga teacher. We are surrounded by nature in the Natural landscape of Karsts en Yesos de Sorbas, an oasis in the desert.
Where: The viewpoint of the mills. The mills of the river waters, Almeria
Price: €200. The accommodation will be at El Mirador de Los Molinos, a project of low impact within the mills of the river's waters, an ecological village, a magical corner. The food is vegetarian, organic, local, healthy and prepared with love and intention.
Contact: 652 238 231 - manuchuco@hotmail.es (Manuel) t
It organizes: Yogaia, El Mirador, and culture of the Earth
More information: http://losmolinosdelrio.blogspot.com.es/
Ecoestancia bridge of the Immaculate
From 5 to 8 December. Yoga, coexistence, and nature in the seed the Ecovillage. With hiking, dance contact improvisation, ecosaberes artisans, Tibetan bowls and feeding eco-vegetariana.
Price: €210 all included
Contact: lasemillabolonia@gmail.com
Where: The seed. Bologna-rate. Cadiz
More information: http://www.lasemillabolonia.com/
Cleansing diet, yoga and meditation
From 5 to 8 December. Take a rest, clean your body and your mind, experience the purifying power, practice yoga, meditation, nature and relaxation! The body needs adequate conditions to favor the purifying processes and eliminate the toxins that we accumulate throughout the year, not only through food, but also by stress, bad habits, medication, etc.
The accumulation of toxic substances in the body can cause with weather, diseases, a weak immune system and a fluctuating mood. The purification process focuses both on physical cleaning as mental. It is an excellent opportunity to release toxins from the body, but also an opportunity to order our thoughts, slow down our pace of life and clear the mind. We combine a functional menu rich in enzymes, vitamins and minerals, combined with exercises in hatha yoga, pranayama, meditation, group dynamics.
Includes: - 1 daily stretching class - 1 kind of yoga, pranayama, meditation daily - purifying power Hatha Yoga, pranayama, Gaia Yoga, mandalas, walks in nature, meditation, singing of mantras, and many surprises to spend a few days of immense peace and connection with ourselves lectures on nutrition and the importance of rest and cleansing of our body capacity.
Facilitators: Jacinto and Eva
Where: Rest three blue Center. Sierra de Gata. Cáceres
Price: €225 all inclusive
Contact: centrodereposo@tresazules.com / 927441414 T 7 and 629848627
More information: http://tresazules.com/
Yogic holiday
5 to December 8. A yoga retreat is an opportunity to gain insight into the practices of yoga and, through them, come into contact with the body and the mind. Usually the inertia experienced by our way of life does not provide the direct contact with our body and our mind; but a yoga retreat occurs in a connection that enables a better feel and greater self knowledge.
Price: €175 per person in a double room with bathroom, with full Board on Friday afternoon to Monday afternoon.
It organizes: Anandamaya removal. C / Alcalá 68. Madrid
More information: http://www.retiroanandamaya.com/vacaciones-yoguicas/
Kirtan
The sages say that repeat the names of the divinity is the easiest and quickest way to achieve self-realization Supreme being. Join us with these songs and devotional praise - guided by Hannah Allerdice and his heavenly voice with other Yogis-company, which carry with them the deep yearning for unification with that that created us, that which is within each of us as our supreme being. The Kirtan is a practice for all.
It facilitates: Hannah Allerdice
Donation volunteer.
Where: Mad Yoga, calle Pizarro, 19. Madrid
Dynamic Yoga with Godfrey Devereux
5 to 10 December. Dynamic Yoga training. For all levels.
Friday 5: 19.00 - 21.00 - root tantra of the practice of yoga postures
Saturday 6: 10.00 - 14.00 and 15.30 - 18.30 - workshop tomorrow and evening - the continuity in practice
Sunday 7: 10.00 - 14.00 and 15.30 - 18.30 - workshop tomorrow and evening - dynamic Yoga tantrico
Monday 8: 10.00 - 14.00 - the dynamic spiral of integrity / 15.45 - 18.45 - active Pranayama
Tuesday 9: 10.00 - 13.00 - the bandhas in whole body / 15.45 - 18.45 - meditation Pranayama
10 Wednesday: 10.00 - 13.00 - meditation somatic / 15.45 - 18.45 - meditation tantra
More information: http://city-yoga.com/
Saturday, December 6
Records workshop Akashic - level I
From 6 to 7 December. In this workshop you will learn to open your own Akashic records and getting in tune with your energy. It is a tool for self-knowledge and personal growth, not a technique of divination of the future. During the workshop, mainly experiential, visualizations, meditation in stillness and movement and numerous exercises intended to connect with the love and the power of our guides will be made.
It teaches: Noelia Roman
Opening hours: Saturday from 10.00 h to 19.00 h and Sunday from 10.00 h to 14.00 h
Price: €150
Contact: info@despertardeluz.es / 677 68 39 48 T
Where: Awakening of light space, C/Euripides, 84. Valdemoro, Madrid
More information: http://www.despertardeluz.es/
Residential seminar: Yoga, practice of internal recognition
From 6 to 8 December. Sadhana, complete practice. Meditations of the heart chakra. The singing of the Mantra. Pranayama and energy power. The recognition of Abhinavagupta stays.
Where: Can Vilalta - Moià. Barcelona
Price: €234
More information: http://www.decolonies.com/casas/detall/6/10/bages/can-vilalta
Yoga and nature. "Move out"
From 6 to 8 December. We continue to create moments and places where you keep walking and growing together. With "Move in", which is the name of this retreat, we will enjoy the practice of Hatha Yoga, times of silence and meditation. In addition we will continue releasing, releasing and flowing with the present moment, through the conscious movement and creative dance. A withdrawal time where to connect with love of self. Intended for all those who already practice yoga and which now started practice. You hope.
It teaches: Carmen Ramos (Aditi), yoga, yoga for kids, ayurveda massage, teacher and Angelica Jeka, dancer and actress
Where: Convent Carmelitas Descalzas, Plaza de las Carmelitas, 1. Toledo
Price: €185, full Board and all activities included.
Contact: ayur.carmen@gmail.com/609-581-913 t (Carmen)
More information: http://yogaynaturaleza.wordpress.com/
Hatha Raja Yoga basics
In this session we will learn and will review the eight members or aspects of the path of traditional yoga, the main positions which lead to a radiant physical and mental health. and deep healing and relaxation techniques. In the course, we will also learn simple techniques of pranayama, and other special conditions specific such as anxiety, depression, anger and fatigue. We will practice different techniques to improve concentration and delving into the meditation on compassion. The participants are free to ask questions during the session.
Price: €30
Where: Yoga Mad. C / de Pizarro, 19. Madrid
Contact: T-681-395-486
Sunday, December 7
Day of full consciousness
The power of full consciousness has the ability to heal and transform our lives. The practices taught by zen master Thich Nhat Hanh (simple practices and observe the breathing, walking, speaking, listening, and eat in full consciousness) can contact elements that nourish our ability to respond to life with clarity, compassion and understanding. The proposal for this day is mainly to enjoy and relax with what we are doing.
It will be a training for listening to the present moment and be guided by the plan of the day as an opportunity to flow into being and not seeing these activities how things that we have to do. If possible bring: a smile and willingness to share, a brief reading, a musical instrument, a poem, a song, a story... or anything else that inspires you. Food: we bring each our own vegetarian food.
Suggested contribution: €5, dedicated to the maintenance of the Dojo "La Otra Orilla"
Where: "The other shore" Zen Dojo. Bereta, Valencia
Contact: Sangha Interser Valencia. despiertavalencia@gmail.com
More information: http://www.interser-valencia.org/