The basis for the healing power of Kundalini Yoga
Kundalini Yoga can be defined in many ways. It is raj yoga, ashtanga yoga is, but it is something that works! Above any definition or theorizing, this is important. The people who practice it for some time experience changes, have access to a different view of the world - that yoga leads-, more free of illusions and more conscious of the own strengths and weaknesses.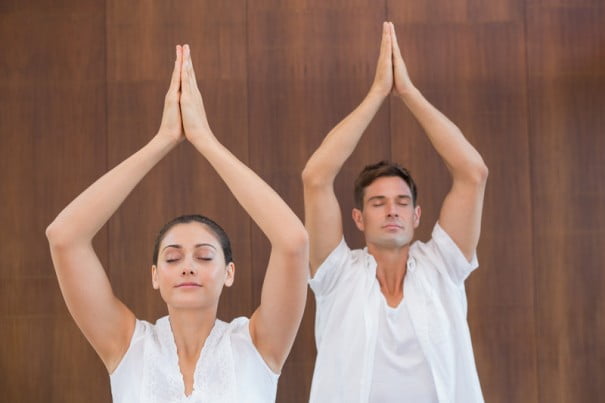 Next to the great compendium of theoretical lessons, the Kundalini yogi basically enjoys their practice, of their sadhana and perceives them as a gift, as one celebration... As Yogi Bhajan He said, giving a touch of humor, there are teachers and loros-maestros; the latter do not stop talking and explaining, bla-bla-bla, but the interesting thing about a master is that it can provide you or lead you to experience.
The message is that it is not enough to apprehend-yoga; one needs to have the experience. And therein Kundalni yoga stands out, because as some novice practitioners say, "I don't just understand how this goes, but the case is that it works".
And if the practice of yoga itself is healing, teachings which Yogi Bhajan left us include a huge arsenal of tools applied to healing: postures, exercises and series specific; meditation practices applied, healing through use of mantra meditation, yogic, renacedoras meditation massage techniques, tantra yoga, applied use of pranayama, yogic life and feeding patterns, as well as a deep understanding of the mind and the subtle structure of the self, tools that, together, constitute a blessing for everyone who receives them or who drives your application.
But it is difficult and challenging itself to define the benefits of Kundalini Yoga in terms of conventional science. For this, science is that affordable using the "scientific method"; everything that escapes to be "shown" with this method rules, escape to what is "Science". There is no separation for Kundalini Yoga and is thus considered to be "Science" which is occupied the intangible and tangible aspects or subtle that have to do with who we are and who we are. This knowledge, not racionalizable many times, is the basis for the healing power that the practice of Kundalini Yoga.
Author: Dehdhari
Pedagogue, Yoga teacher, Member of the Spanish Association of Kundalini Yoga
To learn more:
www.aeky.es
"Kundalini Yoga as taught by Yogi Bhajan"