Certificate of instruction in Yoga: links and first questions
As expansion of the information that we have been offering on the Certificate of professionalism in instruction in YogaWe offer you these interesting links where experts have dump information. And also the first questions addressed to those who are ready to answer them. Thanks to all!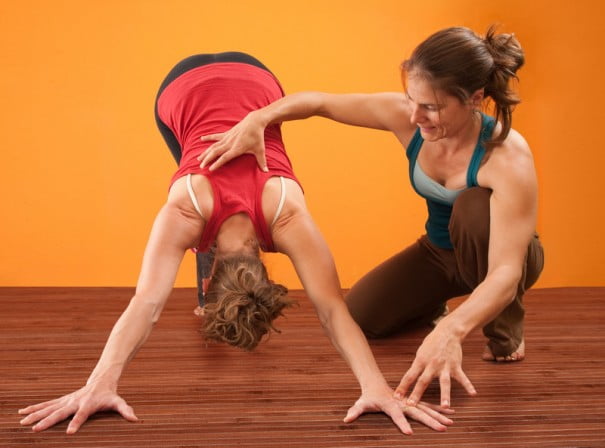 http://www.aepy.org/imag/ACREDITACIO/articulo%20acreditacion_socios.pdf
http://www.aepy.org/index-acreditacion.html
http://yogasala.blogspot.com.es/2014/09/novedades-entorno-al-curso-de-formacion.html
http://www.sivananda.org/madrid/pdf/cualificacion-boe-sivananda.pdf
http://federaciocatalanaioga.blogspot.com.es/2013/06/que-es-el-certificado-de.html
Questions received in writing
Please reply by those who want to help to clarify the issues raised by these partners:
Question O. Montero:
"I would like to be to explain what actually regulates this Decree and what not." The Decree regulates the certification of a title, but not regulated the professional activity. I'd like to explain this more in depth. Thank you".
Nuria question:
"I have done the 500 hours of training in the international Yoga school in Madrid. When I saw the publication in their journal of the official certification of the UPM got in contact with them to see if there was a possibility of the recognition of studies, but it seems that this option only is possible if officially certified modules are validated.
My concern is whether there is or there will be some form of official certification with this formation or if on the contrary must again perform a formal training with the cost in time and money it means. I understand that all teachers who are currently giving class will be with this same problem, but at the moment there seems to be very clearly.
Thank you for opening the possibility of these questions and that security concerns that are common to many people".
Question from Joseph:
"We have a training in a private Centre will have the opportunity to validate it in any way?".
Question from David:
"Is it possible to achieve the professionalism of instruction in yoga certificate currently in Madrid? 
If so, what is the direction of approved by the public administration to obtain this certificate? "."
Eduard question:
"What specific disadvantages, at the time of finding employment, has a trained at a private Center yoga instructor regarding one formed in a centre approved by the public administration?"
What associations related to yoga are dealing with this topic and what are its objectives and accomplishments?
What if they exist, are approved by the Administration?
Not should validate the titles of the main associations with instructor officers?
Offer of Olga Jimenez and Julio Gallego
"I am writing on behalf of the UPM, Universidad Politécnica de Madrid, for which I'm currently working as a teacher in the next course of instruction in Yoga with official degree, details of the course are already available on your web. Julio Gallego and Olga Jiménez are the yoga teachers we are going to teach that subject of the course. We are working with a great team that is that heavy paperwork has managed to obtain official certification of the site and thus the authorization to make the course official. Held at the school of INEF, within the University. We are happy to answer questions on the matter. We also have found much confusion and many cases of some deception and information half. "A greeting and we hope to be of help". ecolibor@hotmail.com
"I'm Julio Gallego, the professor who has been selected to provide the specific part of yoga from the"training course on Yoga with certified professional officer organized by the Polytechnic University of Madrid.
"As such, count me for any questions or clarify any doubts that you may have with respect to the same". julio_gallego@hotmail.com