A festival of height
Can you imagine relax thousands meters high hanging from the Italian Alps? The Acroyoga lovers already have one challenge more ahead.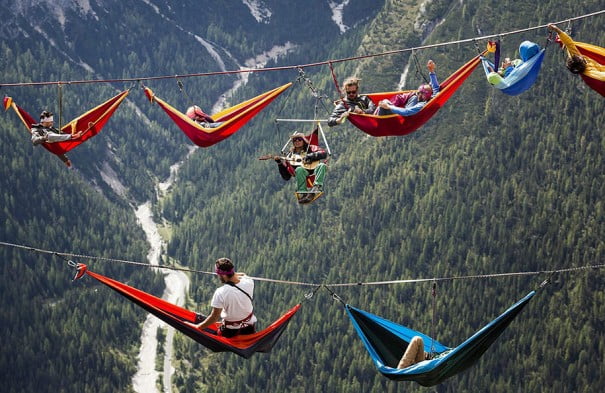 At the meeting international height of Monte Piana, heights lovers relax to thousands of feet hanging between the Dolomites Alps, a mountain range with peaks reaching over 3,000 meters above sea level.
They perform activities as AcroYoga and slackline, a form of balance on tape flat nylon or polyester.
These meetings are held from 2010 in Europe and aims to make known this alternative sport and find new spaces where to develop them.
Look at the pictures:
http://elmeme.me/AnaGeekLogue/12-imagenes-llenas-de-vertigo-de-un-festival-a-3000-metros-de-altura_64194
The official website: http://highline-meeting-monte-piana0.webnode.com/