Free Yoga by Oysho returns to Barcelona on October 4
For the third consecutive year, Barcelona will host this celebration of yoga call macro. It will be Saturday, October 4, in Avenida Reina Cristina, next to Plaza of Spain. The model Vanesa Lorenzo will be the sponsor of the event and the Professor, Xuanlan Trinh. Are open already the free registrations online!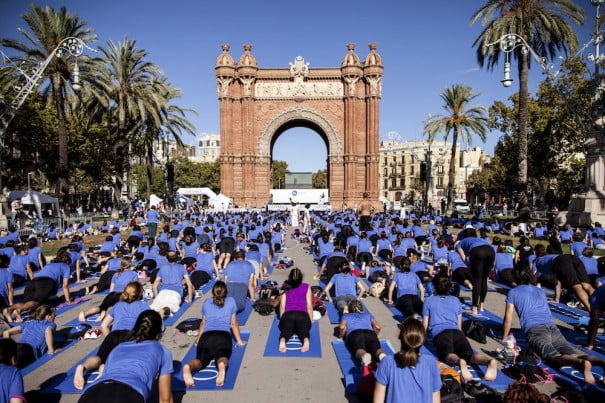 After the success of Madrid and Milan, Free Yoga By Oysho Repeat for the third consecutive year in Barcelona on October 4, in order to overcome the 2,000 participants from the previous edition.
The inscription on this Super yoga Masterclass, which can be done through the website www.freeyoga.es, It is totally free and includes an exclusive welcome kit from Oysho for all attendees to the event. In addition, also 1,500 mats will be distributed Limited Edition to the registered first arriving at the Avenida Reina Maria Cristina, next to Plaza of Spain.
Oysho, from the hand of Free Yoga, wants to promote the practice of this discipline among all kinds of audiences, with the aim of promoting physical health and the peace of mind in urban environments.
Details of the call

When: Saturday, October 4
Where: Avenida Reina Maria Cristina, Montjuic (Spain square), Barcelona
Schedules: Home of the master class of yoga: 10.30 h general admission opening: 9.30 h. We recommend that you arrive 30 minutes prior.
Yoga style: dynamic (hatha vinyasa style) for all levels.

Programming

10:00 h Acroyoga show with live music
10:30 h Masterclass of vinyasa yoga directed by Xuanlan Trinh accompanied by Vanesa Lorenzo.
12:00 h Yoga class for athletes (35 min). Session open to all.