Yoga vacations and much more in Asturias
Imagine seven days of dream (from 14 to 20 July) in a reserve of the biosphere, the National Park of networksAsturian paradise hidden among high mountains and green valleys, home to the bear, Wolf, deer, roe deer, chamois, grouse, otter... Native forests of beeches, Oaks, ash trees, birches, Alders, chestnuts, maples.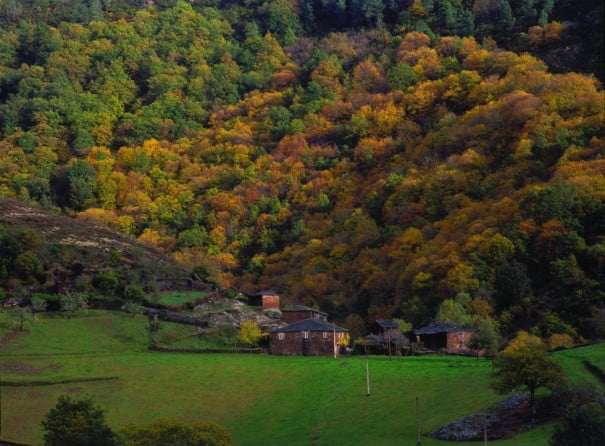 Imagine yourself in a remote and small village away from the mountain, surrounded by rivers and countryside of tale. In a small Luxury boutique hotel made of stone and wood, in an apartment as a suite, counting with wifi and amenities, gourmet restaurant and a SPA overlooking the steep valley where you can enjoy exclusive beauty and relaxation treatments.
Imagine being able to enjoy:
4 hiking trails in that wild nature within the reserve, enjoying the summer in all its glory in gorges, ravines, forests, hills,
4 fabulous workshops of yoga and meditation,
2 workshops on astronomy + observation of magical sky filled with stars,
receive an Indo massage of the head, feet and back or legs to choose from,
the possibility of receiving other massages and treatments at reduced prices in the Spa of the Hotel as the circuit of hydrotherapy, sauna and Turkish bath with views to the mountain for €15,
1 guided excursion to the corners of the village Discover the traditional way of life of these endearing cattle people, and many, many ethnographic secrets...
Now can make you it reality, because all of this is included in this week's dream along with the accommodation of 6 nights in
apartment double with all comforts in the hotel boutique ground of the water of Caleao www.tierradelagua.com, more all meals enjoying its organic cuisine in season, all workshops and tours, massage and personalized, human and professional service.
Lead removal: Violet Arribas (teacher of Yoga and meditation, Director of Padmasana Center) and Juan Carlos Escanciano (master's degree in Astrophysics, psychologist). Both expert members of the Redes Natural Park.
More information; email to info@padmasanacenter.com or visit our Web site or Facebook where there are photos of the last removal in Caleao.