Interview with Gustavo Ponce: "It is producing an involution of yoga"
Pioneer of yoga in Chile and considered a master Yogi in all Latin America, comes to Spain. There will be a meeting and workshop on June 23 in the Yoga School of the tables in Madrid. Yoga network interview with Gustavo Ponce.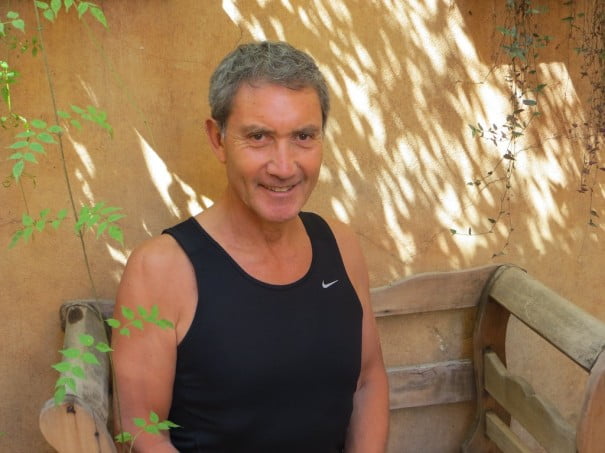 He was born in Santiago in 1947. He is the founder of Yogashala and Channel Om Wellness by the Sea. It is also one of the pioneers of yoga in Chile: in 1996 the country introduced styles Iyengar, Ashtanga Vinyasa and Viniyoga, who studied in India directly with its creators, teachers B.K.S. Iyengar, K. Pattabhi Jois and T.K.V. Desikachar, respectively.
Lived 32 years out of Chile, 20 of which spent in Japan (where he became Ambassador of Chile) and the rest between United States, Europe and the India.
As the account in your presentation, It was just 11 years old when he found a book of yoga that changed her life. In 2003 there was a turning point in the same. Hodkin Lymphoma, was diagnosed with a cancer of the immune system with a survival between 7 and 8 years of life. He underwent an intense treatment that successfully passed. During his illness he created Sattva Yoga and Prana Shakti thinking about the therapeutic effects of both methods. He had resolved to challenge statistics by applying his knowledge to stay as long as possible in this world doing their best know to do: teach and disseminate yoga both in Chile and the rest of the world
He is the author of 15 books on yoga, speaks six languages. He recently opened a second headquarters of Yogashala. It is the main teacher in the training course and teaches all methods without schedule.
What brings you to Spain this time?
Being a survivor of cancer and for the same reason, my vision of life change and started to value the things that are important in life for me, and one of them is to enjoy it to the maximum avoiding what I don't like. Winter in Chile is cold and sad, and the summer in Europe and especially Spain is amazing! In addition, I have friends in Spain and last year spent two months near Almeria practicing cycling with cyclist friend. Together we just write Yoga and cycling, I hope to arrive at the hands of many cyclists in Spain.
How do you see the world of yoga here, in Spain?
I do not know much what is the reality of yoga in Spain. For me, the main reference is Swami Digambar, Danilo Hernández, one of the best teachers I've ever met and also a great friend. I had the opportunity to teach in Yoga One at Barcelona. I was invited to return the next year to form part of the teachers of the course of training. Yes I can highlight classes that I have given and the people I have met is the kindness and the curiosity to experience something different, that is what I believe I offer.
There is always debate about the evolution of yoga and the current wide range of styles and names; on his "authenticity" and their substitutes; its essence and its marketing. What do think you, an "inventor" of methods, these controversies?
It is true that we are plagued with methods and styles of yoga, not only in Spain, but in the whole world. I believe that this is due to the need for everyone's livelihood, and for that there is to offer something new, something new, but en the process people will distancing itself increasingly true yoga, its essence.
Is currently producing a "regression of yoga", where the emphasis is placed only on the physical part, neglecting the ultimate purpose of yoga, which is reassuring the mind through a number of techniques which are totally unknown to most modern practitioners. In my case, my focus is therapeutic, and I have focused in recent years on the spine, because everyone has the need to deal with the inconvenience produces them the column, a bad modern product of sedentary life. I have also focused on hormone therapy, so that people have more vitality and life energy. But do not neglect the most important part, therapy for the mind, meditation. Over the years I have been developing my methods to respond to the specific needs of my students.
After almost all his life dedicated to yoga, what now yoga in your day to day?
My day doesn't start if not practical at least two hours before breakfast. I can not imagine a day without practice, as I can not imagine a day without bath or wash up. The morning practice let me in an altered state of consciousness and with lots of energy to meet the challenges of the day. It also means a chance to share with others what I have learned over many years, and that gives me immense satisfaction, and is what I want to continue doing the rest of my life.
You have more than ten years happily live after diagnosing you with not long to live because of a lymphoma. Would you say that the yoga you saved? How does it help the yoga really heal?
Without a doubt yoga has been a very important element in my healing process. And when I speak of yoga, I speak of meditation, an integral part of yoga. I realized that Sciences like Ayurveda, acupuncture and Yoga are sisters science and pursue a common goal, through different paths: balancing the energies. When they are on balance positive energy and negative, does not appear the disease. Of that I'm more than convinced. My last book is about this topic.
You, you had so many and such good teachers, which put that we seek and value the teachers?
I believe that we must forget the teachers star, many times a well done marketing. Teachers who respond to this category are very flexible, often very young and have no known illnesses or injuries, and therefore costs them to identify with their students and have the ego by the clouds. It is true that this is a generalization, but I think that the best teacher is the one who is identified with your needs, whatever, has compassion and patience. In other words, which does not seek immediate retribution but enjoy giving, sharing in a relaxed atmosphere, where the word "level" does not exist.
Finally, do message want to convey to the practitioners, in these times of changes and both personal and social crisis?
Dedicate and give him a chance to yoga. I advise not only practice, but read, learn and also to discriminate the good the bad and not let yourself go by appearances.
Intensive course of specialization in Sattva Yoga with Gustavo Ponce

Gustavo Ponce is creator of the method. 67 years old, it is one of the few professors in the world that has directly studied in India since 1972 with Shri Yogendra, B.K.S. Iyengar, K. Pattabhi Jois and T. K. V. Desikachar.

Sattva Yoga Chikitsa is a method focused on the spinal column, source of many problems associated with age and poor posture. Chikitsa in Sanskrit means "therapy" and Sattva, balance of positive and negative energies flowing within all of us. This method can work between two people (in pairs).

When: June 23

Where: School of Yoga in the tables. C/ Isabel Colbrand 10, 5th plt local 131. Las Tablas, Madrid

Opening hours: 19-22 h,

Reservations: 606568772 info@escueladeyoga.org

More information: www.escueladeyoga.org – www.canalom.com – www.yogashala.cl

Price: €25