Plans for an autumn weekend
Talleres, cursos, conciertos… Sugerencias muy atractivas para el próximo fin de semana del 7 al 9 de noviembre. Todos los jueves actualizamos los eventos de fin de semana en
YogaenRed.
Escríbenos a info@yogaenred.com con información de todos los cursos, talleres y eventos que organices.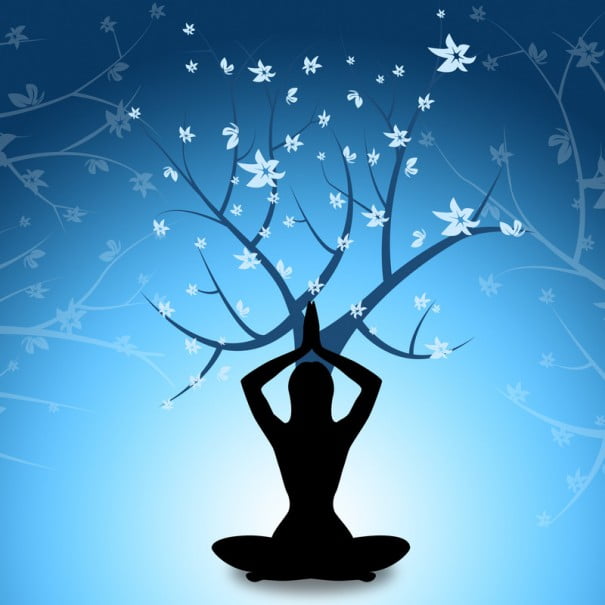 Viernes 7 de noviembre
Formación para profesores de Kundalini Yoga
MasterClass con los formadores de la formación para profesores de Kundalini Yoga: Siri Tapa y Azad Singh.
Reservations: T 665 161 829 o mail mukandeyoga@gmail.com
Where: Mukande Ubuntu, Calle Vicente Caballero 10, 1º bajo. Madrid
More information: http://mukande.blogspot.com.es/
Sonidos sagrados en concierto
El Concierto de Sonidos Sagrados con Cuencos Tibetanos & Canto de Armónicos es altamente vibracional. Se garantiza la armonía al que escucha, al sintonizar con la frecuencia del amor. Facilitando un cambio energético, relajación y transformación. Es una vía transcendental para conectar con la paz interior, que todos llevamos dentro.
Input: 10 €. Aforo limitado.
Reserve: hola@samsarayogawellness.com Tel. 91 755 82 38 / 620 050 098.
More information: https://www.facebook.com/events/806061782790471/?ref_dashboard_filter=upcoming
Taller Yoga para niños
Taller impartido por Lorena Gonzalez. Hacer música, leer, imaginar, concentrarse, moverse, respirar, relajarse, trabajar en grupo. YogaOMmusic Kids es una propuesta de crecimiento y desarrollo personal para niños que combina los beneficios del yoga y la música.
Todos tienen cabida, aquellos sin formación musical como los que sí la tienen. Es un acercamiento a la música, un complemento y una aproximación diferente fuera de los rigores de la educación musical académica. Además, todo el grupo se beneficiará de las bondades del yoga.
Para el niño inquieto o ansioso es una manera de canalizar su energía y al calmado y más retraído le ayuda a activarse y a reafirmar su autoestima. Para todos es una oportunidad de aprender a conocerse y de reconocer sus propios talentos respetando la diferencia.
A través de los planteamientos de creatividad musical como construcción de instrumentos reciclados que ellos mismos hacen y tocan componiendo diferentes propuestas, interpretación de partituras gráficas, audiciones temáticas durante la sesión, relajaciones guiadas con música, etc… refuerzan la concentración y la memoria.
El trabajo psico-físico que se desarrolla mediante el yoga les proporciona conciencia corporal y emocional logrando equilibrio, coordinación, fuerza y flexibilidad.
It organizes: Samsara Yoga Wellness. T 620 050 098
Address: C/ Monasterio de Caaveiro, 13 (Montecarmelo). Madrid
More information: http://www.samsarayogawellness.com/
Sábado 8 de noviembre
V Jornada Solidaria de Yoga y Terapias Alternativas
El total de los fondos recaudados se destinan íntegros a los proyectos que Yeredeme Africa financia en Mali.
10.00h-11.00 Conciencia sensorial+meditación con Olga Cadenas

11.00h-12.00h Hatha yoga con Palomia Bravo

12.00h-13.00h Hatha yoga basado en Anusara con Pilar Gala

13.00h-14.00h Ashtanga yoga con Jose Carballal

14.00h-15.30h Comida y descanso

15.30h-16.30h Meditación con Gong con Vikrampal Singh

16.30h-17.30h Vinyasa flow yoga con Víctor Medina

17.30h-18.30h Hatha yoga con Víctor de Miguel

18.45h-20.00h Kirtam con Gaura Lila Kirtam
Where: DeYoga
Address: Camino de la Zarzuela 11, 2ºizq Aravaca. Madrid. Facebook
More information: http://www.deyogaparati.es/
Curso de Feldenkrais aplicado al yoga
Curso orientado al aprendizaje por medio de la sensación a través de la escucha atenta, para darnos cuenta de cómo nos movemos. Cuando descubramos nuevas posibilidades, quizás reconozcamos nuevas maneras de movernos más placenteras y todo ello nos ayudará a abordar las asanas con más facilidad.
También descubriremos interconexiones entre las diferentes partes del cuerpo: como un pequeño movimiento iniciado en la planta del pie tiene una consecuencia y crea un recorrido que puede llegar hasta el cráneo.
El curso se impartirá por la mañana, de las 9,30h a las 14,30h. Imparte Quim Altés, Formador de Profesores de Yoga (AEPY) y Profesor del Método Feldenkrais.
Price: 40 €. Si el mismo día por la tarde haces el curso "Entrénate para dormir como un ángel", el precio total de ambos cursos es de 70 €.
Where: Escola Yogavida
Address: C/Villarroel 65-67 Barcelona
More information: http://auladeyoga.blogspot.com.es/p/cursos.html
Entrénate para dormir como un ángel
Curso para aprender a conciliar el sueño o simplemente para mejorar tu calidad de sueño! Sólo es necesario dedicar unos minutos al día a practicar unos sencillos movimientos, suaves e hipnotizadores, para ayudarte a combatir el insomnio y para dormir mejor.
Opening hours: 16,30h a las 19,30h.
It teaches: Quim Altés, formador de Profesores de Yoga (AEPY) y Profesor de Sounder Sleep System® – un excelente programa creado por Michael Krugman, para combatir el insomnio y disfrutar de un sueño profundo.
Price: 36 €. Si el mismo día por la mañana haces el curso "Feldenkrais aplicado al yoga", el precio total de ambos cursos es de 70 €.
Where: Escola Yogavida. C/Villarroel 65-67 Barcelona
More information: http://auladeyoga.blogspot.com.es/p/cursos.html
Stress management
En condiciones de estrés continuado, cuerpo y mente se someten a unos procesos para los que estan preparados y se acaban produciendo efectos nocivos que se traducen en enfermedades y dolencias. Aprende cómo el yoga te puede ayudar a gestionar las situaciones de estrés, evitando así sus efectos negativos. Se trata de un taller teórico-práctico en el que aprenderás técnicas que te serán de utilidad en tu día a día.
Opening hours: de 16:00 a 20:00
Price: 40,00 €. Personas matriculadas en el centro: 30,00 €. El precio incluye una pequeña guía con recomendciones y ejercicios para que los puedas hacer en casa. Solo hay 12 places disponibles.
Reserve: T 937 211 976 gestionestres@satyaioga.cat
Where: Satya Centre de Ioga. Av. Països Catalans, 11 C – 08192 Sant Quirze del Vallès. Barcelona
More information: http://www.satyaioga.cat/
Family constellations workshop
El taller le interesa a las personas que quieran trabajar con asuntos problemáticos de su vida, ya sea de naturaleza relacional y familiar (asuntos de pareja, relaciones padres-hijos, etc), o bien enfermedades, trastornos graves, pérdidas y duelos, comportamientos difíciles o destructivos, guiones y pautas de infelicidad, etc.
It is also interesting to all persons who are engaged in the professions of support and are aimed at affective sanitation of persons (therapists and psychologists, social workers, educators, judges, mediators, doctors, priests, etc), so that they can learn the approach and the teachings of Bert Hellinger in situations which affect them every day. You want finally to anyone with a desire to increase the understanding of themselves and their loved ones, while to understand the systemic nature of the relationships and discover the creative forces involved in our family network.
It organizes: Esser Institut of Constel.lacions family i pedagogy systemic
Opening hours: de 9:30 a 14:00 y de 16:00 a 20:00 h
It teaches: Manuel Zapata
Price: €70, includes guest companion
Registration: T 965 446 674 o info@esserinstitut.es
Where: Room Espígol, Elche. Alicante
More information: http://esserinstitut.es/2014/10/taller-de-constelaciones-familiares-con-manuel-zapata/
Domingo 9 de noviembre
Intensivo Yoga Nivel general
Secuencia de Posturas de pie y caderas explorando nuevas aproximaciones a las posturas que permiten una gran movilidad.
It teaches: Igor de Gracia
Price: 30 euros
Contact: igordegrc@yahoo.es
Where: Centro de Yoga Akasa (Getafe, calle Escaño 37). Madrid
More information: http://akasayoga.com/