The super-mat, with great discount
The first mat of large dimensions and high quality of the market apply a direct discount of 85 € to €68. Two times bigger, more comfortable twice, twice lighter than a standard mat.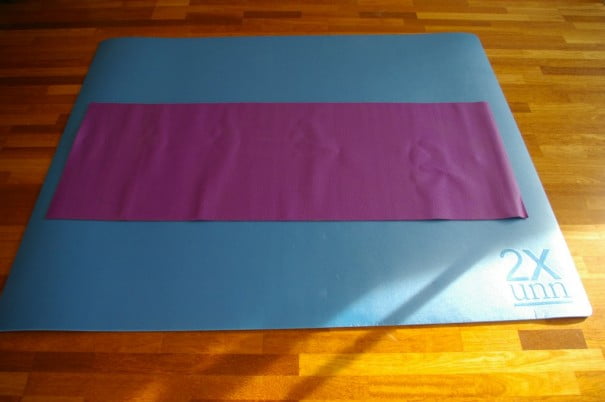 It is true that for practicing yoga not needed more than the proper spirit. If we austere fashion of the India, by overrun needless carpet and up to nearly all the clothes. But if we seek the comfort of yoga at home, to our wide, enjoying freedom of movement one hundred percent, it's worth try UNN2X.
UNN2X is a mat premium of large dimensions for the practice of yoga, pilates and stretching at home.
His 1.95 cm x 1,50 cm dimensions make it unique, which added to its thickness of 9 mm, the texture specifically designed to ensure the comfort of the practitioner, make the mat UNN2 an essential of any practitioner of yoga or pilates at home.
Turn your home into a yoga room. Get your routines with freedom of movement.
It is also perfect for the practice of yoga in pairs, children play at home comfortably. And it provides safety and adequate conditions of breadth in learning yoga for people with disabilities who need extra space.
Now, UNN2X can buy it cheaper: only €68. Free shipping.
Try it. Guaranteed return of 30 days
UNN2x offers a 30-day money-back guarantee. If you decide that the product does not meet your expectations you have the right to return it and the manufacturer will return your purchase price less shipping charges. No questions asked.
Sweepstakes on Facebook!

Unnite and Yoga network launch a draw in the Yoga network Facebook among all those who share one of the two news on the mat posted on this facebook. The winner will receive a mat UNN2X gift.

Within 15 days, we will publish the name of the winning person.