Book / How to put the mind blank
The book was presented on Wednesday, March 19 How to put the mind blank, Isabel Hernández and Pedro López, published by the Foundation Yoga.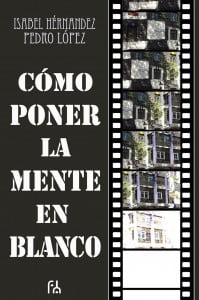 For many people the idea of leaving the "blank mind" generates new and hopeful expectations; for others, on the other hand, it is a concept that is utopian, and difficult to understand. What is true is that its meaning is usually generate confusion by different historical interpretations which has had such phrase.
En East has traditionally been linked with the absence of thoughts and meditation. In the West, the closest concept is the of Tabula rasa, Latin phrase meaning tablet or Tablet without registration (non-recorded).
The complex human mind has formed over millions of years of evolution, so that there are many authors who think that the problems of our society and the human pass by solving disorders of an overly complicated structure and that in many ways has become completely obsolete.
How to put the mind blank introduces in the meaning of the term, while offering us exercises and guidelines to achieve the mind blank.
The authors
Isabel Hernandez
For his activity in the public administration, Isabel Hernández Fernández del Valle has participated in numerous conferences and seminars as a speaker, and has represented the interests of the Spanish administration in multiple meetings of international bodies. All in the field of Community law, intellectual property and audiovisual field primarily. It takes fifteen years coordinating teams. He has publications related to the community and administrative law.
Pedro López
In the last twenty years Pedro López Pereda, Fundosa accessibility (ONCE Foundation group) technician, has coordinated many of the activities of the company, including more than 600 plans to make more accessible municipalities. It has intervened as a speaker at numerous conferences, courses and meetings, it has participated in the drafting of more than 10 books on accessibility.
Works as a Professor of graduate students at the following centers: La Salle Centro Universitario, Universidad de Jaén, Univ. Polytechnic University of Madrid, Univ. of Cantabria, Univ. Oviedo. It has the title of trainer of trainers.
Both authors are yoga teachers and teachers of Reiki. Together have written several books: The origin of the Asanas, journey into being, Viyoga, technique that forged to free beings, the birthplace of Yoga, designing a conscious being, human instruction Manual
Foundation Yoga
The Yoga Foundation is a non-profit whose aim is to disseminate the essence of yoga.

The first objective of the Foundation is to create an editorial line with publications that help the student of yoga in your daily practice. Investigated in the creation of a line of positions suited to all persons, whether or not a disability, but always, since the essence of yoga: looking for the expansion of the consciousness of the human being.