Activities that you can do this weekend
As every Thursday we inform you about workshops, conferences, courses, retreats and other activities for the weekend. The most prominent yoga, meditation and personal growth. Oh, and you know that if you want to send us information on events you organize so that we spread it from here and from the Facebook Yoga online, you can send data to info@yogaenred.com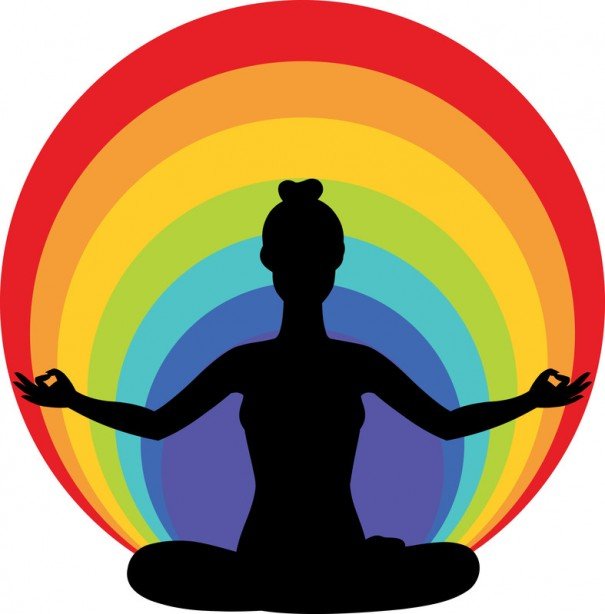 Friday, April 28
Meeting with Swami Anandananda Saraswati
Swami Anandananda Saraswati will visit Madrid on 28, 29 and 30 March 2014 to offer a seminar on "Introduction and preparation to Kriya Yoga". It is an excellent opportunity to learn about the teaching of Satyananda Yoga by the hand of this teacher who was instructed in suchTRA and Yoga by his guru Paramahamsa Satyananda in India.
It organizes: Manuel Herrero (Shivachaitanya) 670839677 shivachaitanyayoga@gmail.com
Where: House of spirituality Oblate Sisters, Avenida Madre Antonia 20. Ciempozuelos. Madrid
More information: http://www.pranasatyanandayoga.com/
Removal of Yoga and harmony
Removal of peace and free in a State of harmony. Connection of your body, mind and spirit with mother earth. We will have a concert of overtone singing by Antonio Gamez.
The price may vary depending on the type of accommodation.
Where: La Casa Toya. Madrid. 50322 Zaragoza
Contact: 647 650 606 t / info@yoganataraj.com
More information: http://www.yoganataraj.com/
Conference "Reiki as protection"
Reiki helps to protect us from negative energies of any kind. We are constantly in contact with low vibration energies, whether emotional, mental or spiritual. Around us at work, on the street, in our House, etc. When we have a discussion, an anger, a fight, we are producing a certain amount of dense energy which we adhere and makes lower our vibration.
When we have a bad self-esteem, a low valuation of ourselves, we are also making us porous and absorbent. That makes us feel bad about ourselves and crack our energy field, our aura. Changing our vibration, slower in doing our vibrational frequency, we enter in tune with energies of that same wavelength that are open us up to where we allow it to penetrate. Reiki is an easy, convenient and efficient method for protection and energy balance any kind of energy dense and for our own personal growth and healing.
Opening hours: 20:30 to 22:00.
It teaches: José Carlos Santacruz
Price: Free till full House.
Contact: T 965 446 674 or info@espigol.es
Where: Room Espígol, Elche (Alicante)
More information: http://espigol.es/conferencia-reiki-elche-alicante.html
Saturday, April 29
DeYoga open day
Moon room
11.00 h - 12.15 h Hatha yoga with Carlos Gil
12.30 h - 13 45 h Yoga for pregnant women and mothers and babies with Marina ten
Break for lunch and siesta 14.00 - 16.30 h
16.30 h - 17.45 h Yoga for children with Silvia Blanco
18.00 h - 19.15 h work with the body potential with Olga chains
19.30 h - 20.45 h Hatha yoga with Borja Sainz
The sun room
11.00 h - 12.15 p.m. experiential workshop pelvic floor with María Urién
12.30 pm - 13.45 p.m. Workshop conscious song for everyone with Myriam Chiozza
17.00 h - 19.00 h with Merche Roldán family constellations workshop
19.30 h - 21.00 h Baileterapia with Orlando Aguilera
Therapy room
11.00 h - 12.00 h reflexology foot with Pilar Ferrer
12.00 h - 13.00 h Chiromassage with Olga chains
13.00 h - 14.00 h acupuncture with Consuelo Rodriguez
16.00 h - 17.00 h Shiatsu with Virginia Hernando
17.00 h - 18.00 h treatment of myofascial Olga chains chains
18.00 h - 19.00 h metamorphic massage with Pilar Ferrer
Essential to RSVP and reserve a place. All workshops and classes will be free. The therapies will be charged €15 the half-hour.
Contact: 913-573-938 / 649 122 729 / 628 909 409 / info@deyogaparati.es
Where: DeYoga. Camino de la Zarzuela 11, 2nd left Madrid
More information: http://www.deyogaparati.es/novedades/
Introduction to the Cantoterapia and conscious voice
As a basis, we will take principles of overtone singing. We are going to do a research and experimentation with the voice. The voice is not only emitted by the vocal cords without further: the other senses, the total sound body, recognition of the voice from the personal and interpersonal encounter. Objectives: recognize that we can all sing and let us sing.
Find a personal game that we do not need more than ourselves to enjoy. See the beauty of our personal voice and that of the group.
It teaches: Ángeles Sanz, therapist's overall health, formed in many therapeutic disciplicinas related to natural health and conscious voice and sound therapy specialist as well as a teacher of singing harmonic. It is currently developing, among other projects, work with the voice, as "live your voice" or "the voice in the body".
Where: Bienestarbien. Souk in Majadahonda, Spain 51 Avda. Madrid
Contribution: €30
Contact: ana@bienestarbien.es / 696 971 641 / cantoterapia.es@gmail.com 646646026
More information: http://www.bienestarbien.es/ and http://cantoterapia.wordpress.com
Weekend with Dhiravamsa
On 29 and 30 March, we shall once again with the inspiring presence of Maestro Dhiravamsa. The Vipassana or "introvision meditation", is usually defined as the practice of the cultivation of clarity, without the need of specific techniques. The object of "introvision meditation" can be anything that is in the present moment.
The practitioner of "introvision meditation" is trained to be aware and attentive, without any trial, to anything that is emerging in the body/mind. Freedom, in the true sense of the word, is the only structure of the Vipassana.
Opening hours: Saturday 9-13; 16-20 hrs and Sunday: 9-14 hrs
Where: Baraka. C / San Juan 14 under, Donostia-San Sebastián (Gipuzkoa)
Contribution: €100
More information: http://retirosdemeditacion.com/fin-de-semana-con-dhiravamsa-2014/
Life spiral, internalizing our feminine energy
Carolina Camaño Hildmann workshop: Mother, Doula, Moon Mother, therapist and teacher of Yoga. His contact with different spiritual traditions and its relationship to tradition Celtic Reclaiming as Priestess have nourished its constant work in the world of women and the awakening of the sacred feminine. Mother Earth. Life spiral; recognize how we walk through life; the uterus as vital energy Center; women and their cycles; meditation connection tierra-utero - heart; How to consecrate our daily life; the Ritual.
Time: 10 to 13 and 15 to 19 hs.
Contribution: €60
Where: School of Yoga of Las Tablas, Isabel Colbrand 10, local 146. Madrid
More information: http://www.escueladeyoga.org/index.php/component/k2/item/169-29-marzo-2014-vida-en-espiral-interiorizando-nuestra-energia-femenina
Therapeutic course, lower back, pelvis and hips
Saturday and Sunday 29 and 30 March aimed at students with experience and interest in anatomy and yoga teachers.
Schedule Saturday 15:00-19:00 h
Mobility of the joint flexion, extension, abduction, internal, external rotation.
How to help in the positions of foot, placing pelvis, hips.
How to create space in the hip joint.
Microrotura from the ischiotibial muscles as recover.
Sacroiliac exercises and placement.
Schedule-Sunday 10:00 - 13:00 and 14:30-17:30 h
Lumbar spine Anatomy
The influence of the Psoas
Practice General postures for lumbar
The piriformis syndrome and sciatica
Protrusions and herniations adapted positions
All the positions of lumbar stretching, traction
Lumbar relaxation positions
It teaches: Igor's grace igordegrc@yahoo.es
Contribution: all €120 or €45 for loose session
Where: Yoga Center Akasa. c / seat 37 Getafe, Madrid
More information: http://www.akasayoga.com/
Days of introduction to Zen meditation
From 28 to 30 March. Organized zen Association Gogoargi,
Contact: 695 731 521. Berriz, Vizcaya
More information: http://www.bilbao.sotozen.es/
Sunday, April 30
Practice for new of the Tensegrity
Especially suitable for people who have never practiced it (are invited also the most experienced). For this practice, we will have a facilitator of Tensegrity, which is going to come from Seville. We will have the opportunity to learn a series of magical passes, which we will review in subsequent practices, we will also make an exercise of recapitulation and dreamy, within an area closest to our inner silence.
Time: from 19:00 to 21:00
Where: Ship 202 C/Ronda de Toledo 16 2nd pl. Madrid
Contribution: €5
More information: www.tensegrity-spain.es/?page_id=36
Mindfulness & Zen
In this lecture/workshop we will explore the concept of Mindfulness, mindfulness in the present moment, and will see its practical application in our daily life, as well as their relationship with the Zen Buddhism according to the tradition of the Vietnamese master Thich Nhat Hanh. First and foremost we are marching this session with tracks and tools to integrate this tool in our daily life.
We will have the possibility to snag in the workshop through a series of simple exercises, which include meditation, gentle movements and also taste of dried fruit of a conscious foma.
Tich Nhat Hanh is a venerable "grandfather monk", so this is how it is called in the Vietnamese language, was nominated for the prize Nobel Peace Prize in 1966 for Martin Luther King Jr. He is dedicated to spreading a message of understanding and kindness by offering lectures and international removals.
Free entrance. Essential telephone booking: 96 108 13 62
Coordinates: Sangha Interser Valencia
Where: Gene Association healthy T. C/Lepanto, 37. St Albans. Valencia
More information: www.interser-valencia.org
Labor, birth and yoga
Course for pregnant with partner or companion. Exploration of asanas and ¨posturas physical adaptadas¨ that provide you with stability and you fortalecan emotionally. Awareness through breathing. When the mind is calm and free of fear the birth occurs with greater fluidity. Techniques of relaxation and visualization for the labor and birth process.
Physiology of birth and birth. Positions and movements that will facilitate the progression of parturition. Support physical and emotional partner or companion to women in childbirth. Taught by Montse Cob.
Where: City Yoga. Artists, 43. Madrid
More information: http://city-yoga.com/parto-yoga/