Thoughts of Sivananda: health
His master Swami Sivananda, Swami Visnudevananda said: "their thoughts are pure ambrosia". Each of the reflections that Swami Sivananda shared with the world remain in the ether. We only need to connect, tune through reading or attentive listening to receive the pristine strength of its silence, its hours of meditation. It is a collaboration of the Sivananda Center.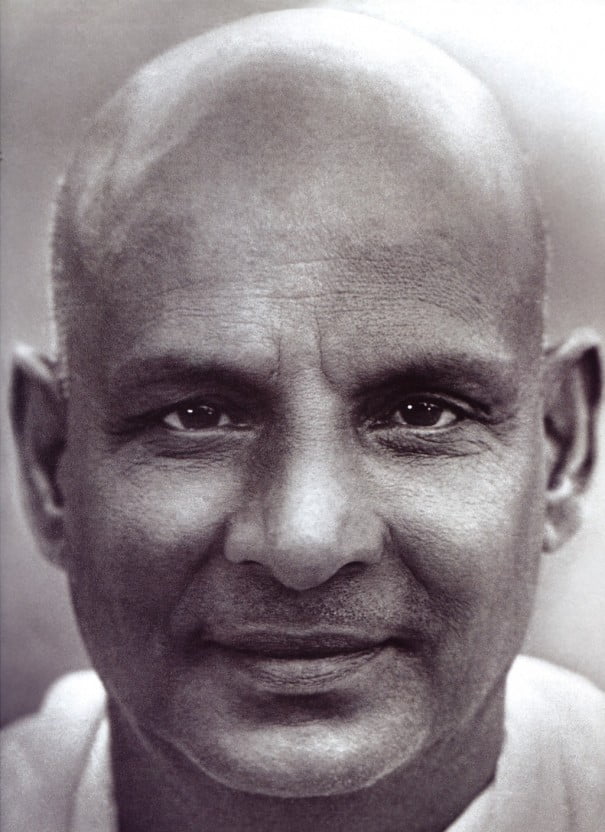 Bless you
La primera riqueza es la salud. Es la mejor de las posesiones y el fundamento de todas las virtudes en el Yoga. La vida no es vida sin salud, sino un estado de languidez y sufrimiento. Las dificultades y problemas que padece mucha gente se deben a su mala salud. Quien tiene buena salud, lo tiene todo.
La salud es un estado positivo. No consiste sólo en la ausencia de enfermedad. La salud es un regalo de la Madre Naturaleza. La salud, y no la enfermedad, es tu derecho de nacimiento. Es tan natural estar sano como nacer.
La salud es ese estado en el que la persona duerme bien, digiere satisfactoriamente el alimento, se siente tranquila y está libre de todo tipo de enfermedad o inquietud. En la búsqueda espiritual se considera la buena salud como un requisito esencial. Sin ella, no puedes penetrar en las ocultas profundidades del vasto océano de la vida interior. Sin buena salud no puedes relajarte, ni hacer asanas (posturas) y pranayama (ejercicios de respiración). No puedes ayudar a los demás. No puedes meditar.
Una persona sana siempre sonríe y ríe.
(Swami Sivananda)
Ocho prácticas sencillas para disfrutar de salud
1.- Sé sobrio y equilibrado.
2.- Toma el sol, vive al aire libre. Báñate con agua fresca por las mañanas. El sol y el aire libre serán tus médicos.
3.- Que tu alimento sea simple. Nunca comas en exceso. Bebe agua pura
4.- Si no te sientes bien, ayuna hasta que mejores de nuevo.
5.- Ayuda a la naturaleza, pero no la fuerces. Deja que la naturaleza te cure. Los médicos y las medicinas tan sólo ayudan a la naturaleza a llevar a cabo su labor de recuperación.
6.- Cultivando una vida, pensamiento, acción y conducta rectos.
7.- Respira consciente mientras caminas.
8.- Dedica unos minutos a la meditación en silencio.
Book Así piensa Sivananda, 108 pensamientos y un poema. Edición conmemorativa del 40ª aniversario de la fundación del Centro de Yoga Sivananda de Madrid. Librería Argentina
http://www.sivananda.org/madrid/