Journey of yoga and meditation in the North of the India
When we think of organizing a trip to India for Easter, we set out to be an experience as complete as possible, without limiting ourselves to do tourism, including yoga and spirituality, but also the human experience of contrast for the senses that this great country offers. Montse Lominchar writes.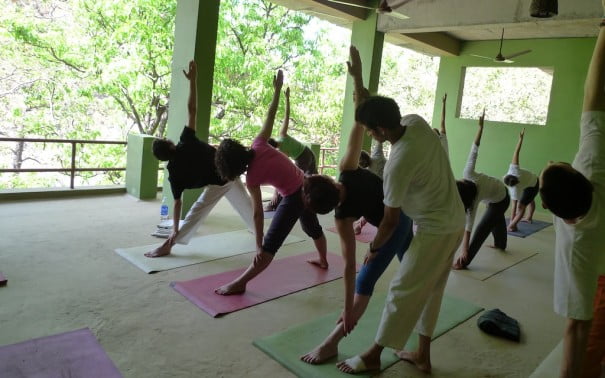 We decided to visit the Taj Mahal, the temple... in Delhi and, without much further delay, put heading northward, toward the upper course of the sacred Ganges and Rishikesh, the world capital of yoga, peacefully nestled on the slopes of the Himalayas.
We will experience several days living in the ashram and then a few days of relaxation, yoga and meditation in the Rainforest House, a true natural paradise on the banks of the Ganges. This trip is designed for all levels of practice, regardless of your starting point.
Guide, tutor and interpreter of this trip will be our friend Yogesh Saini (www.yogeshyoga.com). Yogesh speaks hindi, English, Spanish and German. It is disciple in Mysore Yoga Shala of the Guru Ji R. Sharat Jois . Officially practice secondary series (Nadi Shodhan) and (Chikitsa) series teaches elementary with the blessings of his guru. He also graduated with the title of Yoga Achary, master of Yoga Sivananda and is currently studying the 2nd course of physiotherapy at a University in Germany.
From Spain I organize and accompany the participants. My name is Montse Lominchar and direct the Center Yogasadhana, in Ciudad Real, for ten years. I am a yoga teacher and trainer of Unnata aerial yoga.
This is the program proposed by Yogesh, who know India well. We hope to be of your interest. Loved us!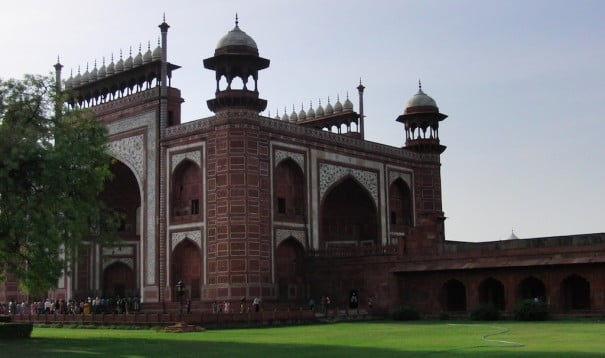 Program
12, April Saturday -Arrival in Delhi. 1st night in Delhi
13, April Sunday -Bus to Agra. We visited the Taj Mahal)http://es.wikipedia.org/wiki/Taj_mahal). Return on the same day to Delhi where we do night.
14, Monday April -Visit the Akshar Dham Mandir)http://es.wikipedia.org/wiki/Akshardham) This activity depends on the schedule of flights to Rishikesh, still to be decided.
15, 16 and 17 April, Monday, Tuesday and Wednesday. The activities of the Anandprakash Ashram:
5:00-5:45 - Individual meditation
6:00-7:45 - Yoga class: asana, pranayama, mantra and meditation
8:00 - breakfast
8:30 - Agni hotra (fire puja)
Visit the city of Rishikesh
12:30 - lunch/food
Free time
16:00-17:45 - Yoga class: asana, pranayama, mantra and meditation
18:00 - dinner visit tuk-tuk to the waterfall Muni Ki Reti (Monday or Wednesday)
19:00-20:00 - Kirtan / devotional singing (Tuesday & Friday)
We moved the Ashram to the Rainforest hotel.
17,18 and 19 April, Wednesday, Thursday and Friday. Stay at Rainforest)http://es.wikipedia.org/wiki/Akshardham)
17 April, Wednesday
12:00 arrival at the Rainforest where we can enjoy the river Ganga (the secret River).
17:30-19.00 Asana Yoga class
20:00 dinner
21:30 meditation (optional)
18 April, Thursday
08:30-10:30 class of Yoga Asana and Pranayama
11:00 Brunch (breakfast/lunch deposit)
12:00 visit to the city (shopping and some local tea)
17:00-19:00 Asana Yoga class
20:00 dinner
Night at hotel Hindustani classical music
19 April, Friday
08:30-10-30 kind of Yoga Asana and Pranayama
11:00 Brunch (breakfast/lunch deposit)
12:00 relaxation - meditation - walk / bath in the Ganges - learn the Sanskrit text - Excursion (depends on the interest of the participants)
16:00 tea time
17:00-19:00 Asana Yoga class
20:00 dinner
21:00 do the bags to fly to Delhi and from there to Madrid on April 20
More information: Center Yogasadhana. C / Ramon y Cajal 4, 1º B 13001 Ciudad Real
Tel. 926 67 07 85 / 600 58 23 81